Recruiting Young Talent in the United Kingdom
Acquire the Best Young Talent in the United Kingdom through

Piktalent's

Tailored Recruitment Solutions
Are you seeking to add exceptional young talent to your team in the UK? Piktalent offers customized recruitment services to connect you with the UK's most promising young professionals. Our tailored solutions are crafted to suit your specific requirements.
Our experienced team is here to assist you in uncovering the top young talent in UK. With extensive knowledge across diverse industries and a tailored approach to meeting your specific requirements.
We can fulfill your recruitment requirements in the UK, and explore why we are the preferred option for businesses searching for proficient and driven young experts. Contact us to find skilled young professionals for your team.
Hire UK Native Interns and Graduates for Teaching Job Positions
Establish connections with universities that provide native English teaching assistants.
Elevate your educational institution by enlisting the expertise of Piktalent's skilled and enthusiastic interns and graduates! With our customized recruitment solutions, you can easily connect with candidates who possess a strong understanding of your institution's specific requirements and a genuine desire to pursue teaching careers. Don't compromise on quality, leverage our vast network.
At the start of our recruitment process, we conduct a comprehensive assessment of your unique needs and criteria. Our team then locates and evaluates capable candidates who possess the essential skills and expertise to excel in your UK-based institution. We give preference to native speakers of the language being taught, as their fluency and cultural insight can significantly enrich the educational experience for students. Our recruitment specialists have a particular focus on identifying talented native interns and recent graduates for teaching positions across various subjects and levels.
Moreover, we meticulously choose our interns and graduates based on their aptitude for proficient communication, student engagement, and adaptability to new environments in the UK
At every step of the recruitment process, we offer continuous support and guidance to ensure a seamless and effective experience for both you and your young talent. Our services are tailored to streamline your recruitment process and reduce stress, enabling you to concentrate on delivering exceptional education to your interns and graduates in the UK.
Allow us to assist you in discovering your next teaching intern and elevate your institution's education to new heights in the UK!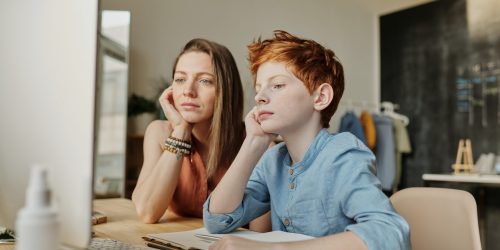 FAQ - Hire UK Native Interns and Graduates for Teaching Job Positions
English 
Spanish
French
German
Mandarin
Arabic
Polish
English interns in the UK may participate in a variety of teaching activities such as assisting teachers in planning and delivering lessons, providing one-on-one or small group support to students who require additional help, marking and providing feedback on student work, helping to create and implement classroom resources, leading extracurricular activities, participating in parent-teacher conferences, observing and learning from experienced teachers and contributing to the school community through events and activities.
Register now
With our help, you can find the perfect intern or graduate to meet your teaching needs in UK.
Click Here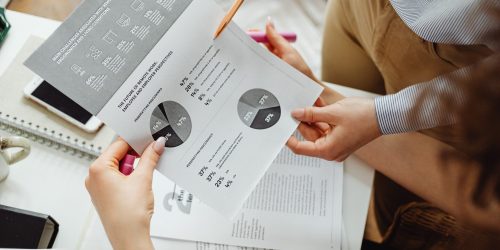 FAQ - Recruit Business & Marketing Interns and Graduates
Piktalent provides a diverse pool of candidates for UK-based business and marketing internships and graduate placements.
Our candidates possess a range of skills, experiences, and educational backgrounds, allowing us to match them with the needs of our clients.
Our pool of candidates encompasses a diverse range of backgrounds and experiences, including individuals with expertise in:
Marketing
Offline marketing
Digital Marketing: Social media, SEO; E-commerce
Direct marketing
Sales
Customer Service
Business

Human Resources
Finance & Accounting
Business Administration
Register now
Don't miss out on the opportunity to attract top business and marketing talent to your English team! 
Click Here
Top Marketing and Business Interns and Graduates in the UK
Explore Piktalent's recruitment program for business and marketing graduates and interns in the UK. Gain access to a distinctive talent pool that provides a competitive advantage in today's market, along with personalized support throughout the process. Additionally, the UK is renowned for its robust education system, producing some of the finest business and marketing graduates globally.
Recognizing your team as the backbone of your business success, Piktalent offers its expertise in connecting you with the ideal marketing and business talent to propel your company forward. Our extensive candidate search spans top universities and training schools worldwide, and we use a meticulous recruitment process to carefully select the most capable and qualified individuals for you. With us, rest assured that we'll find the perfect match to suit your company's needs.
Recruiting marketing interns and graduates in the UK can offer various benefits to your company, such as:
Acquire novel perspectives and inventive ideas from driven, young talent

Surpass your competitors by having a marketing team that stays ahead of industry trends and employs cutting-edge strategies
Achieve maximum value for your budget without sacrificing quality
Amidst the highly competitive market of the United Kingdom, possessing the appropriate talent can create a significant impact. Allow us to assist you in discovering exceptional marketing and business interns and graduates to strengthen your team!
Discover Exceptional IT and Graphic Design Talent in the UK
Elevate Your Business with a Blend of Creative and Technical Expertise: Employ Our Exceptional Interns and Graduates
Is your UK-based company seeking top-notch IT or graphic design interns or graduates to join your team? Look to our program for the perfect match. Our specialized program connects companies with driven interns and graduates who are eager to learn and make an impact. With access to a diverse pool of candidates, you can reduce recruitment expenses and enhance workplace diversity. Our program offers candidates valuable industry-specific training, networking opportunities, and work experience, while providing companies with numerous benefits.
Two types of profiles are targeted by our program:
IT or Graphic Design students in their 2nd or 3rd year
IT or Graphic Design students in their final year of study or pursuing a Master's degree
IT or Graphic Design Graduate
All three groups of candidates are highly qualified and possess the necessary skills and knowledge to excel in their respective fields. However, companies seeking support with basic tasks may find 2nd and 3rd-year students best suited, whereas those in need of candidates capable of independently developing projects and launching their careers within the company may prefer final-year or Masters students, as well as graduates.
Seize the opportunity to hire top talent in the UK, don't let it slip away!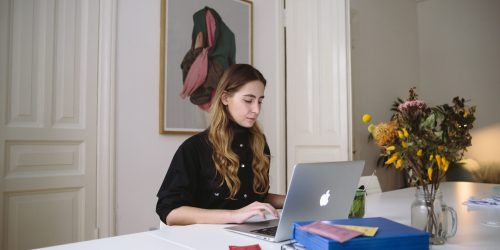 FAQ - Recruit IT and Graphic Design Interns and Graduate in UK
Our pool of talented IT professionals are proficient in a diverse range of technologies and programming languages, including but not limited to Javascript, Python, Java, PHP, SQL, Ruby, C/C++, Swift, and many more!
Interns and graduates in graphic design should have a comprehensive understanding of commonly used software applications such as Adobe Photoshop, Illustrator, and InDesign.
Our close-knit family warmly embraces gifted interns and graduates from varied academic disciplines, thanks to our wide-reaching connections with Europe's foremost IT universities.
IT
Cloud Computing Engineers
Computer Network Specialists
Database Administrator
Data analysis
Information Technology Analysts
Information Technology Leadership
Cybersecurity
Software / Application Developer
Web Developer (Frontend / Backend)
Artificial intelligence and machine learning
Graphic Design
Advertising design
Brand identity design
Environmental design
Graphic art and illustration
Interface design
Motion graphics design
Packaging design
Print design
Publication design
Signage design
User experience design (UX)
Web design
Register now
Discover the Perfect IT or Graphic Design Intern and Graduate to Help Your Business Thrive.
Click Here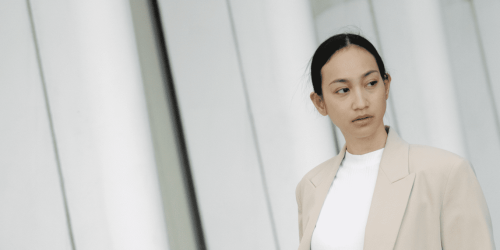 FAQ - Recruit Hospitality and Tourism English Interns and Graduates
Piktalent offers a diverse pool of candidates for internships and graduate placements in the hospitality and tourism industry.
We source candidates from diverse educational and experiential backgrounds, including culinary arts, hotel management, tourism management, and more. Our foremost objective is to spot the most zealous and dedicated candidates who possess the requisite expertise to thrive in their roles, and who harbor a deep-seated ardor for the hospitality and tourism industry.
Moreover, we offer tailored programs that are specifically designed to meet the unique requirements and needs of each organization, ensuring that our candidates are well-suited for their roles and can make immediate contributions to the company's growth.
Piktalent offers internships and graduate placements across diverse sectors within the hospitality and tourism industry. Some illustrations of these sectors include:
Hotel and resort management
Front office
Food and beverage service
Event planning and management
Tourism and travel planning
Housekeeping
Customer service
Register now
Don't miss out on the opportunity to attract top business and marketing talent to your team! 
Click Here
Acquire Top Young Talent in Hospitality and Tourism from the UK

Finding and hiring exceptional talent in the UK's fiercely competitive hospitality and tourism industry can be daunting. This is where Piktalent comes to your aid.
Our recruitment program is tailored to facilitate connections between businesses like yours and talented students and graduates worldwide, enabling you to find the ideal candidates for your open positions. Whether you need skilled chefs, waitstaff, experienced bar staff, or customer service representatives, we have the expertise to help. With our in-depth understanding of the hospitality and tourism industry in the UK, our team of experts is dedicated to working tirelessly to find the best candidates for your business.
Aim for excellence and elevate your hospitality or tourism business to the next level by partnering with us today.
Realize the full potential of your hospitality or tourism business with exceptional talent. Collaborating with us today could be the game-changer – never settle for anything less than the best!
We can provide a range of services to make your internship/job experience unforgettable.