Commencing an internship in London ensures a distinctive and rewarding experience.
London is the capital city of England and the United Kingdom and is one of the world's leading financial and cultural centres. Is renowned for its diverse and thriving professional landscape, with industries ranging from finance and technology to fashion and creative arts. Immerse yourself in the bustling energy of this global metropolis and gain valuable international work experience that will set you apart in today's competitive job market.
Discover the iconic landmarks of London, such as the Tower of London and Buckingham Palace, and explore vibrant neighbourhoods like Camden, Shoreditch, and Covent Garden. With its rich history, cultural diversity, and world-class entertainment, London offers an unforgettable adventure that combines professional growth with personal exploration.

This city is one of the most diverse cities in the world, with over 300 languages spoken and a vibrant mix of cultures and communities. 
Benefits of Interning in London
Undertaking an internship in London offers a valuable chance to gain practical experience in your desired field, all while immersing yourself in a new and enriching culture.
By joining this program, you have the opportunity to form lasting connections with people from all over the world, resulting in a valuable and enlightening experience. Don't miss out on the benefits that come with this opportunity, including:
London is one of the biggest and most diverse cities in the world, offering you the chance to meet people from all walks of life, from different industries and cultures. As an intern in London, you will have the opportunity to network with professionals in your field of interest and build valuable connections.
Unlocking career opportunities
Interning in London can provide you with the chance to work in some of the most prestigious companies in the world. This experience will help you develop skills and gain industry knowledge that can help you excel in your future career.
Experience the richness of London's multiculturalism
London is a multicultural city with a rich history, offering a variety of cultural experiences, from museums and art galleries to music venues and cultural festivals. Interning in London will give you the opportunity to immerse yourself in British culture, learn about the local customs and traditions, and broaden your worldview.
Unlocking the value of English fluency for global career success
English is the main language spoken in London, and interning there will help you improve your language skills and gain fluency in English, which is a valuable asset in the global job market.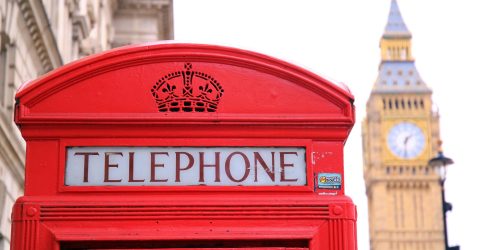 Our program offers internships in a variety of fields and the duration of the internships varies depending on the program but typically ranges from 3 to 12 months. These programs offer valuable work experience in a range of fields, including but not limited to:
Piktalent is an online platform where students, educational institutions and companies can find each other with ease. It's free to register, apply for vacancies and use our system. What's more, all our basic services are completely free for students and educational institutions to use.
For students or educational institutions who require extra help and personal support in organizing mobility placements, we have custom solutions- that may require the payment of a service fee.
FAQ about Internships in London, UK
Piktalent Services for UK
We can provide a range of services to make your internship experience unforgettable.