Internships in Manchester
Commencing an internship in Manchester assures you an exceptional and rewarding experience.
Manchester is a city in the North West of England, known for its rich industrial heritage, music scene, and sporting culture. The city is the third-most visited city in the UK, after London and Edinburgh.
The city has two premier league football clubs: Manchester United and Manchester City. The city is home to the Manchester International Festival, which showcases a range of art and culture events every two years.
Manchester has a vibrant music scene and has produced many famous bands and artists, such as Oasis, The Smiths, and Joy Division.
Benefits of Interning in Manchester
Opting for an internship in Manchester provides a valuable chance to gain practical experience in your preferred field, alongside immersing yourself in a culturally enriching new environment.
Join this program and establish long-lasting connections with people from various cultural backgrounds worldwide, offering an invaluable and enlightening experience. Don't miss this chance to enjoy the following benefits:
Exploring the thriving job market
Manchester has a thriving job market, with opportunities in industries such as finance, media, and technology.
Discover the rich cultural diversity
This place is a diverse city with a rich cultural heritage, which provides a unique and enriching experience for interns.
Expanding your professional network
Interning in Manchester allows you to connect with professionals in your field and expand your professional network.
A Guide to affordable living and lively culture
Manchester is a lively and welcoming city with affordable living costs, making it an attractive option for interns.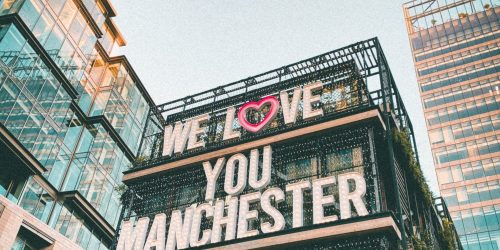 Places to go in Manchester
Our program offers internships in a variety of fields and the duration of the internships varies depending on the program but typically ranges from 3 to 12 months. These programs offer valuable work experience in a range of fields, including but not limited to:
Piktalent is an online platform where students, educational institutions and companies can find each other with ease. It's free to register, apply for vacancies and use our system. What's more, all our basic services are completely free for students and educational institutions to use.
For students or educational institutions who require extra help and personal support in organizing mobility placements, we have custom solutions- that may require the payment of a service fee.
FAQ about Internships in Manchester, UK
Piktalent Services for UK
We can provide a range of services to make your internship experience unforgettable.