Explore Valletta: A City Steeped in History and Culture
Unlock your potential with an internship in Valletta, Malta! This UNESCO World Heritage city, steeped in rich history and cultural heritage, is perched on the stunning Mediterranean coast. Valletta offers a unique backdrop for ambitious individuals aiming to expand their horizons and advance their careers.
Valletta stands out for its significant contributions to education, culture, and the arts in Malta, with its prestigious University of Malta and a host of cultural institutions. The city's economy is robust, providing opportunities in various sectors such as education, healthcare, finance, and tourism. Valletta promotes a balance between practical work experience and cultural enrichment, creating a nurturing environment for innovation and personal development.
At Piktalent, we are dedicated to supporting your professional journey. Valletta presents a rare combination of professional advancement, historical exploration, and lively cultural experiences. Choosing an internship in Valletta guarantees the opportunity to create lasting memories in the heart of the Mediterranean. Dive into the city's vibrant cultural scene and historical richness. Start your inspiring journey to Valletta for a promising future!
Benefits of Interning in Valletta
Dive into a world of professional development and cultural enrichment in the heart of the Mediterranean. Valletta, Malta's capital city, offers a unique combination of rich history, vibrant culture, and a thriving business environment, ensuring a holistic internship experience. Make Valletta your top choice for an internship destination!
Valletta's Economic Significance
As the administrative and commercial heart of Malta, Valletta is a bustling hub with a diversified economy. The city has experienced significant growth in the technology and innovation sectors, becoming a hotspot for startups and entrepreneurs. Its strategic location in the Mediterranean also makes it a key player in trade and commerce. Education and research are vital components of Valletta's economy, with several institutions contributing to its academic prowess. Furthermore, tourism plays a crucial role, with Valletta's UNESCO World Heritage status, historic sites, and cultural festivals attracting visitors from around the world.
Home to the University of Ioannina, one of Greece's most prestigious higher education institutions, the city thrives as an academic and intellectual hub. This vibrant educational atmosphere translates into diverse internship opportunities across various fields, including education, research, arts, and healthcare, fostering a dynamic environment for professional advancement.
Maltese Heritage in Valletta
Valletta, the heart of Malta, is a living testament to the country's rich and diverse heritage. The city's streets echo with tales from the Knights of St. John, who left behind a legacy of grandeur and fortitude, evident in the formidable bastions and majestic architecture. Maltese heritage is intricately woven into the fabric of Valletta, from the Maltese Cross adorned facades to the traditional festas that fill the streets with music, color, and the sense of community unique to the islands. Museums and historical sites offer a deep dive into the past, preserving artifacts and stories that span centuries. As you explore Valletta, you are not just walking through a city; you are traversing through time, connecting with the enduring spirit and rich traditions of the Maltese people.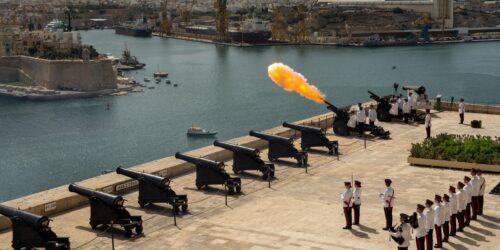 Discover Valletta: A Mediterranean Treasure
Our program offers internships in a variety of fields and the duration of the internships varies depending on the program but typically ranges from 3 to 12 months. These programs offer valuable work experience in a range of fields, including but not limited to:
Piktalent is an online platform where students, educational institutions and companies can find each other with ease. It's free to register, apply for vacancies and use our system. What's more, all our basic services are completely free for students and educational institutions to use.
For students or educational institutions who require extra help and personal support in organizing mobility placements, we have custom solutions- that may require the payment of a service fee.
FAQ for Internships in Valletta , Malta
Piktalent Services for Malta
We can provide a range of services to make the internship experience unforgettable.