Discover Żejtun and Elevate Your Career with Our Internship Programs
Embark on a transformative career journey with an internship in Żejtun, a historic city in the southeast of Malta. Żejtun offers a unique blend of rich history and contemporary growth, providing an exceptional setting for personal and professional development. The city is renowned for its historical sites, traditional festivals, and strong sense of community, all of which contribute to a fulfilling internship experience.
At Piktalent, we are dedicated to ensuring that your internship in Żejtun is both enriching and rewarding. We strive to connect you with meaningful opportunities in this vibrant city, allowing you to dive deep into your chosen field while also engaging with the local culture and traditions. From exploring ancient architectural gems like the Żejtun Parish Church to participating in the annual Żejtun International Folk Festival, your internship in Żejtun promises to be a holistic adventure in learning and growth.
Benefits of Interning in Żejtun
Żejtun, a historic city in the southeastern part of Malta, offers a unique blend of ancient heritage and thriving modernity. Interns in Żejtun will find ample opportunities for both personal and professional development in this captivating environment.
Historical Wonders of Żejtun
Żejtun boasts a rich history, evident in its ancient churches, traditional houses, and archaeological sites. Notable historical gems include the Żejtun Parish Church, dedicated to St. Catherine of Alexandria, showcasing impressive architecture and artistry. The city's historical significance as a major player in the olive oil industry during the Roman period also adds depth to its character, providing a fascinating backdrop for an internship.
Embracing the Maltese Lifestyle
Interning in Żejtun offers a special opportunity to fully embrace the Maltese lifestyle. The city's traditional feasts, such as the Feast of St. Catherine, provide a vibrant, authentic experience of local celebrations. Żejtun's geographical location also makes it a great starting point for exploring the rest of Malta, from historical Valletta to the picturesque fishing villages.
Opportunities of Personal and Professional Growth
Żejtun's warm community and modern amenities ensure a balanced lifestyle, blending work and leisure seamlessly. With its strategic location near major industrial areas and a growing economy, Żejtun offers diverse opportunities for interns across various sectors, including agriculture, manufacturing, and services. Interns can immerse themselves in a vibrant local economy, gaining invaluable practical experience and insights to propel their future careers.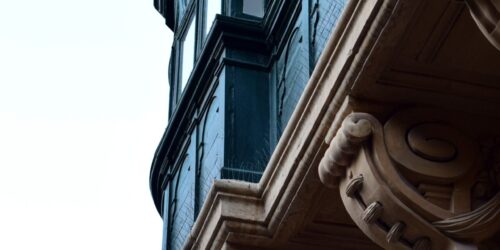 Discover Żejtun: A City of Heritage and Vitality
Our program offers internships in a variety of fields and the duration of the internships varies depending on the program but typically ranges from 3 to 12 months. These programs offer valuable work experience in a range of fields, including but not limited to:
Piktalent is an online platform where students, educational institutions and companies can find each other with ease. It's free to register, apply for vacancies and use our system. What's more, all our basic services are completely free for students and educational institutions to use.
For students or educational institutions who require extra help and personal support in organizing mobility placements, we have custom solutions- that may require the payment of a service fee.
FAQ for Internships in Żejtun, Malta
Piktalent Services for Malta
We can provide a range of services to make the internship experience unforgettable.