Internship Opportunities and Student Visa Requirements in Malta
Your Comprehensive Guide to Navigating Internship and Educational Opportunities in Malta
Malta, an archipelago in the Mediterranean, is emerging as a vibrant hub for internships and educational pursuits. With its unique blend of historical charm and modern innovation, Malta offers a diverse range of opportunities for students and interns looking to enhance their career prospects. Piktalent offers placements in companies, hotels, restaurants, language schools, and other reputable employers. This diversity allows individuals to gain practical experience in a field that aligns with their career goals.
For both EU citizens and non-EU individuals, understanding Malta's visa and work permit regulations is crucial. Complying with these legal requirements ensures a hassle-free experience during your educational or professional stay in Malta. The country's rich cultural and historical landscape, combined with its contemporary advancements, makes Malta an attractive destination for ambitious students and interns seeking a unique learning and professional environment. Whether you're looking to start your career journey or seeking to enrich your educational experience, Malta's dynamic setting offers a blend of opportunities and cultural richness, making it an ideal destination for internships and educational pursuits.
As Malta continues to be an attractive destination for internships, especially for EU citizens, understanding the evolving legislative framework governing these opportunities is crucial. This article provides an updated overview of the key aspects of internship legislation in Malta as of 2023/2024, focusing on duration and conditions, internship contracts, remuneration, and the steps EU citizens need to follow upon arrival in Malta.
1. Duration and Conditions
Internships in Malta are designed to provide practical work experience relevant to an individual's field of study or career interest. The duration can vary, typically ranging from a few weeks to several months. Internships are expected to have a clear learning component, with objectives and supervision outlined, aligning with EU legislation's emphasis on educational value over unpaid labour.
2. Internship Contract for Interns
A formal internship contract detailing the terms, including duration, responsibilities, learning objectives, and mentorship, remains a prerequisite in Malta. Such contracts are crucial for clarity on expectations and legal obligations for both the intern and the employer.
3. Remuneration and Unpaid Internships
The approach to remuneration in internships can vary. However, with the minimum wage in Malta set to rise to €213.54 per week from January 2024, this could influence the compensation structure for paid internships. Curricular internships may continue to be unpaid or offer a stipend, while extra-curricular internships may provide better compensation.
4. After Arrival in the Country for EU Citizens
The process for EU citizens undertaking an internship in Malta remains straightforward due to freedom of movement within the EU. Necessary steps include ensuring health insurance coverage and informing their home country's social security system. Registration with local authorities in Malta may be required, depending on the stay's duration.
5. Personal Identity Number
Obtaining a personal identity number or equivalent in Malta is essential for various administrative and legal processes, such as opening a bank account or registering for health services.
6. Social Security Contributions for Interns in the Country
The obligation to pay social security contributions depends on the nature of the internship. Curricular internships might have exemptions, while extra-curricular internships, especially if paid, might require contributions from both the intern and employer.
7. Remuneration Law for Internships
Malta adheres to EU directives and local laws regarding fair work practices, including the remuneration of interns. The specifics can vary, and interns should verify the terms of their remuneration, especially in light of the increasing scrutiny on unpaid internships in the EU.
8. Vital Steps for a Seamless and Enjoyable Stay
To ensure a smooth internship experience in Malta, EU citizens should secure accommodation in advance, ensure valid health insurance coverage, possibly register with local authorities, familiarize themselves with Maltese culture, engage in networking, and keep a list of emergency contacts.
Embarking on an internship in Malta can be a rewarding experience for EU citizens, offering both professional growth and cultural enrichment. By understanding and adhering to the local legislation regarding internships, and by preparing adequately for their stay, interns can ensure a fulfilling and hassle-free experience in Malta.
Malta, with its strategic location in the heart of the Mediterranean, vibrant culture, and dynamic economy, has become an attractive destination for internships. However, for non-EU citizens looking to gain professional experience in this island nation, navigating the legislative landscape is crucial.
1. Visa Requirements for Non-EU Interns
Non-EU citizens planning to undertake an internship in Malta must first secure a visa. The type of visa required depends on the duration of the internship:
Short-term Internships (Less than 90 days): Typically, a Schengen C visa is required.
Long-term Internships (More than 90 days): A National D visa is necessary for internships exceeding 90 days.
2. Residence Permit for Internships
Upon arrival in Malta for a long-term internship, non-EU citizens must apply for a residence permit. This permit requires a valid visa, a signed internship agreement with a Maltese company, proof of health insurance, and evidence of sufficient financial means.
A valid visa.
A signed internship agreement with a Maltese company.
Proof of health insurance coverage.
Evidence of sufficient financial means to support the stay.
The Maltese authorities have streamlined this process, but it's advisable to apply well in advance of the internship start date.
3. Extensions and Special Considerations
In certain cases, interns may need to extend their stay beyond the initial visa or permit:
Extensions for Short-term Visas: Generally, Schengen visas can be extended in exceptional circumstances, such as unforeseen events or humanitarian reasons.
Extensions for Residence Permits: If the internship is extended, interns can apply for a permit extension, provided they continue to meet all requirements.
4. New Procedures in 2023/2024 for Tourism and Hospitality Internships
Mandatory Pre-Arrival Courses: Non-EU nationals seeking internships in the tourism and hospitality sector must complete specific online courses covering English proficiency, basic customer care, and Maltese tourism knowledge.
In-Person Assessments: After obtaining a work permit, interns must undergo in-person assessments at the Institute for Tourism Studies (ITS) within three business days of arrival in Malta.
Skills Card Requirement: From October 2024, all employees in this sector, including interns, will require a skills card, issued by the Malta Tourism Authority (MTA), to work in the industry.
5. Work While Interning
Non-EU interns in Malta often inquire about the possibility of part-time work during their internship. The regulations around this are typically strict:
Visa Restrictions: Most internship visas do not permit additional employment. It's crucial to adhere to the conditions of your visa to avoid legal complications.
Exceptions: In rare cases, specific visa categories might allow limited work hours. Always confirm with the Maltese immigration authorities.
6. Post-Internship Opportunities
After completing an internship in Malta, Non-EU citizens might explore further opportunities:
Job Offers: If offered a job in Malta, you will need to switch to a work permit, which involves a different application process.
Further Education: Some interns opt to enrol in educational programs in Malta, which requires a student visa.
7. Vital Steps for a Seamless Stay
To ensure a smooth and enjoyable internship experience in Malta, Non-EU citizens should:
Secure Accommodation Early: Malta's popularity as a tourist destination can make finding affordable housing challenging.
Understand Local Culture and Laws: Familiarize yourself with Maltese customs, language, and laws to integrate more comfortably into the community.
Set Up a Local Bank Account: This can simplify financial transactions during your stay.
8. Additional Tips for a Successful Internship in Malta
Networking: Malta's business environment is often relationship-driven. Attend local events and meet-ups to build your professional network.
Learn Basic Maltese or Italian: While English is widely spoken, knowing some Maltese or Italian can be advantageous.
Explore the Island: Take time to enjoy Malta's rich history, beautiful beaches, and vibrant nightlife.
The information provided here is subject to change, and it is crucial for potential interns, especially those interested in the tourism and hospitality sectors, to stay updated with the latest regulations and requirements as outlined by the Maltese government and relevant authorities.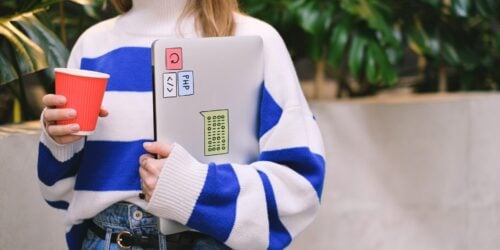 Piktalent Services for Malta
We can provide a range of services to make the internship experience unforgettable.
Frequently Asked Questions