Internships in Birkirkara
Explore Birkirkara: The Heart of Malta's Heritage and Culture
Unlock your potential with an internship in Birkirkara, the largest town in Malta! This vibrant city offers a unique blend of traditional Maltese culture and modern living. Birkirkara provides an enriching environment for personal and professional growth.
Birkirkara is crucial to Malta's economy, with thriving local businesses, retail centers, and educational institutions. Its central location and well-connected transport network make it a strategic choice for internship opportunities in various fields. The town's rich history and heritage, visible in its architecture, offer a glimpse into the Maltese way of life. 
Piktalent is here to support your career journey in Birkirkara, ensuring you make the most of the diverse opportunities this town has to offer. From gaining practical experience in your field, to soaking up the local culture and history. An internship in Birkirkara is your gateway to developing valuable skills and building a strong professional network in Malta. Join us and start carving out your path to success in this dynamic and historic town!
Benefits of Interning in Birkirkara
Embark on a journey of personal and professional growth in Birkirkara, a city brimming with character and opportunities in the heart of Malta. Renowned for its rich history, bustling environment, and thriving local community, Birkirkara stands out as an ideal destination for ambitious individuals seeking a holistic internship experience. Choose Birkirkara and pave the way for a successful future!
Delve into the captivating history of Birkirkara, a city steeped in tradition and rich historical narratives. With origins tracing back to the times of the Knights of St. John, Birkirkara has played a significant role in shaping the cultural and historical landscape of Malta. The city's ancient churches, such as St. Helen's Basilica, stand as magnificent testimonies to its storied past. Birkirkara was also a pivotal site during the Great Siege of 1565, providing refuge and support in the battle against the Ottoman Empire. Over the centuries, the city has evolved, embracing modernity while preserving its historical heritage. Birkirkara offers a fascinating glimpse into Malta's journey through time.
Birkirkara's Economic Landscape
As the largest city in Malta, Birkirkara is a vibrant hub of activity, playing a pivotal role in the island's economy. The city boasts a thriving commercial center, with numerous businesses, retail outlets, and service providers contributing to its dynamic economy. Opportunities abound in various sectors, providing a fertile ground for interns to hone their skills and gain valuable work experience. In Birkirkara you can find internships from commerce and education to healthcare and public services, and more. 
Hospitality of Birkirkara's People
Experience the genuine warmth and welcoming spirit of the people of Birkirkara, a community known for its hospitality and friendliness. The residents take pride in their heritage and are eager to share their culture and traditions with visitors. Whether you are navigating through the bustling local markets or participating in the festive celebrations, you will find the Maltese people to be open-hearted and generous. This sense of community and belonging is an invaluable aspect of interning in Birkirkara. Malta provides a supportive environment where you can thrive personally and professionally. The hospitality of Birkirkara's people truly embodies the Maltese spirit of kindness and inclusivity.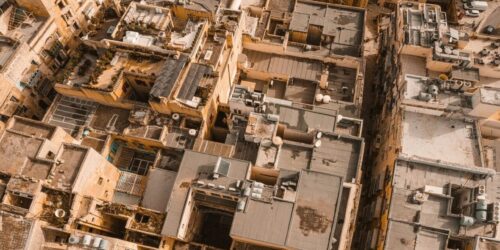 Exploring Birkirkara and Beyond
Our program offers internships in a variety of fields and the duration of the internships varies depending on the program but typically ranges from 3 to 12 months. These programs offer valuable work experience in a range of fields, including but not limited to:
Piktalent is an online platform where students, educational institutions and companies can find each other with ease. It's free to register, apply for vacancies and use our system. What's more, all our basic services are completely free for students and educational institutions to use.
For students or educational institutions who require extra help and personal support in organizing mobility placements, we have custom solutions- that may require the payment of a service fee.
FAQ for Internships in Birkirkara, Malta
Piktalent Services for Malta
We can provide a range of services to make the internship experience unforgettable.