Discover Żabbar and Elevate Your Career with Our Internship Programs
Embark on a transformative career journey with an internship in Żabbar. With its unique blend of local businesses, cultural richness, and strong sense of community, the city provides a fertile ground for interns eager to broaden their horizons and gain valuable practical experience across various sectors.
Żabbar holds a special place in Malta's historical and cultural tapestry, particularly noted for its annual Festa. Festa in Żabbar celebrates the city's patron saint, Our Lady of Graces. This event, along with numerous other cultural festivities, provides a vibrant backdrop to your professional development, immersing you in the rich traditions and community spirit of Malta.
At Piktalent, we are dedicated to ensuring your internship experience in Żabbar is both rewarding and enriching. We strive to help you make the most of the diverse opportunities available in this captivating city. From engaging in your chosen field, to exploring Żabbar's historical sites, there is no shortage of ways to enrich your time here.
Benefits of Interning in Żabbar
Żabbar invites you to embark on a unique internship journey, blending professional development with immersive cultural experiences. Żabbar offers a distinctive environment for interns looking to grow both personally and professionally. This city is not just a place to work; it's a place to live, learn, and connect. So, seize the opportunities, dive into the local culture, and let Żabbar be the setting for an unforgettable internship experience.
Żabbar: A Glimpse into Malta's History
Żabbar's history is deeply intertwined with the wider story of Malta. From its origins as a small village to its development into a thriving city, Żabbar has always been a place of importance. The Sanctuary of Our Lady of Graces, a focal point in the city, is a testament to Żabbar's religious and cultural heritage. As you walk through the city's streets, you'll be tracing the steps of generations past. Intern in Żabbar and gain a unique perspective on Maltese tradition and history.
Economic Development and Internship Opportunities
Żabbar is at the heart of Malta's economic development, offering a diverse range of internship opportunities. The city's economy encompasses various sectors, from traditional crafts and local businesses to emerging industries. Interning in Żabbar means becoming a part of a community that values innovation, tradition, and the entrepreneurial spirit. Whether your interests lie in business, arts, or community development, Żabbar provides a platform for growth and learning.
Community and Cultural Engagement
The true spirit of Żabbar lies in its community. The locals are known for their hospitality. The city's regular festivals and events provide ample opportunities for cultural engagement and networking. As an intern, you'll be welcomed to experience firsthand the camaraderie and communal spirit that defines life in Żabbar.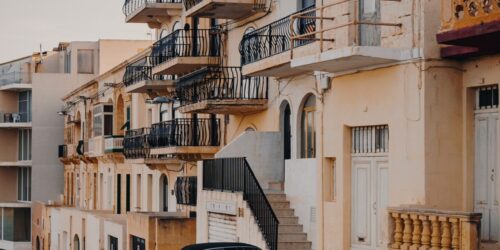 Żabbar: Discovering the Heart of Malta
Our program offers internships in a variety of fields and the duration of the internships varies depending on the program but typically ranges from 3 to 12 months. These programs offer valuable work experience in a range of fields, including but not limited to:
Piktalent is an online platform where students, educational institutions and companies can find each other with ease. It's free to register, apply for vacancies and use our system. What's more, all our basic services are completely free for students and educational institutions to use.
For students or educational institutions who require extra help and personal support in organizing mobility placements, we have custom solutions- that may require the payment of a service fee.
FAQ for Internships in Żabbar, Malta
Piktalent Services for Malta
We can provide a range of services to make the internship experience unforgettable.