Malta Working Visas: Job Regulations and Requirements
A Guide to Working Abroad in Malta: Embracing Opportunities in the Heart of the Mediterranean
Considering a career move to Malta? Welcome to an archipelago renowned for its stunning coastlines, rich history, and vibrant business scene. Malta, nestled in the heart of the Mediterranean, offers a unique blend of cultural heritage and modern business opportunities, attracting professionals worldwide. This guide aims to provide you with essential insights to help you navigate Malta's job market and achieve your career aspirations on these charming islands. In Malta, integrating into the local business culture, building a network, and having a basic understanding of Maltese or English can significantly boost your employment prospects. Malta's strategic location between Europe and Africa presents unique opportunities for businesses looking to expand their reach across these regions.
Living and working in Malta isn't just about career growth; it's also about experiencing a lifestyle that harmoniously blends work and leisure. From the breathtaking beaches to the historical cities, Malta offers a quality of life that is both dynamic and peaceful. Whether you're exploring medieval fortresses, enjoying the lively nightlife, or relaxing by the Mediterranean Sea, Malta provides a fulfilling experience for expatriates and locals alike.
1. Visa Requirements: A Smooth Start
For EU citizens, the beauty of working in Malta begins with the ease of entry. As members of the European Union, EU citizens do not require a visa to enter Malta, ensuring a hassle-free start to your Maltese professional adventure.
2. Residence Permit: Establishing Your Stay
After securing employment in Malta, EU citizens must apply for a residence permit. This process is straightforward, reflecting Malta's welcoming approach towards EU nationals. The permit legalizes your stay and integrates you into the Maltese system, providing access to various services.
3. Health Insurance & Tax Implications: Ensuring Well-being and Compliance
Healthcare and taxation are vital when working abroad. In Malta, it's advisable for EU citizens to have health insurance to cover medical needs. Understanding the local tax system is essential to comply with Maltese laws and avoid legal complications.
4. Extensions & New Procedures: Staying Informed
Regulations and procedures can change. It's crucial for EU citizens in Malta to stay updated on any alterations regarding visa extensions, residence permits, or employment laws. Regular consultation with official Maltese government sources or professional advice is key to staying informed and compliant.
5. Vital Steps for a Seamless Stay: Your Checklist
To ensure a smooth and enjoyable stay in Malta, EU citizens should:
Secure a job offer from a Maltese employer.
Apply for a residence permit upon arrival.
Arrange for health insurance coverage.
Understand and comply with the local tax system.
Regularly check for updates in regulations.
Engage with local communities for social and cultural integration.


6. New Regulations for Specific Sectors (2024 Onwards)
Starting in 2024, third-country nationals seeking jobs in Malta's tourism and catering industries will require a skills card, ensuring quality and skill standards. Employers in these sectors must be registered with the Malta Tourism Authority, which issues these cards. Learn More
7. Registration with the Malta Tourism Authority
For those in the tourism and catering sectors, it's important to ensure your employer is registered with the Malta Tourism Authority, as this is a prerequisite for the issuance of skills cards. Details Here
8. EU Nationals' Registration Requirements
Remember, EU nationals must register their stay with the Department for Citizenship and Expatriate Affairs within three months of arrival in Malta.
Malta offers a unique blend of professional opportunities and a Mediterranean lifestyle. For EU citizens, working in Malta is made seamless by the EU's unified regulations and Malta's friendly policies. By following these updated guidelines, you can look forward to an enriching and enjoyable professional experience in Malta.
1. Visa Requirements
For non-EU citizens seeking employment in Malta, obtaining a work visa is the first crucial step. The Central Visa Unit of Malta issues visas in accordance with national policies and the Schengen Acquis. Applicants must meet specific criteria and provide necessary documentation, including employment contracts and proof of qualifications.
2. Residence Permit
Once in Malta, non-EU citizens must apply for a residence permit. The Expatriates Unit is responsible for issuing these permits, which are essential for legal employment and stay in the country. The process involves submitting various documents, including a valid work visa, employment details, and personal identification.
3. Health Insurance & Tax Implications
Health insurance is mandatory for all expatriates working in Malta. Additionally, understanding the tax system is vital. Non-EU citizens must register with the tax authorities and comply with local tax regulations, which may differ from their home country.
4. Employment Terms and Working Conditions
The Maltese workforce is categorized into employed and self-employed individuals. Employment contracts can be verbal or written, but employers must provide certain criteria related to employment.
The average normal working week is 40 hours, with a general standard that working time should not exceed 48 hours per week unless explicitly agreed upon.
The national minimum wage for 2023 for full-time employees aged 18 and over is EUR 192.73 per week. Sector-specific minimum wages may apply, and these are typically adjusted annually.
Employees are entitled to various leave entitlements, including annual vacation leave, sick leave, maternity leave, adoption leave, paternity leave, and parental leave.
5. Extensions & New Procedures
Stay updated on any changes in immigration laws or procedures. Extensions of work visas and residence permits require timely applications and adherence to the updated guidelines.
5. Vital Steps for a Seamless Stay
To ensure a seamless stay in Malta, Non-EU citizens should:
Regularly check for any updates in immigration and employment laws.
Maintain valid health insurance throughout their stay.
Keep their documents, such as passports and work permits, up-to-date.
Engage with local communities and networks for support and guidance.
6. Ensuring an Enjoyable Stay
Living and working in Malta can be a rewarding experience. To make the most of it, Non-EU citizens should:
Explore the rich culture and history of Malta.
Learn basic Maltese or Italian to ease daily interactions.
Be aware of their rights and responsibilities as foreign workers.
Working in Malta as a non-EU citizen requires careful planning and adherence to local regulations. By following these guidelines and staying informed, expatriates can look forward to a fulfilling and successful career in Malta.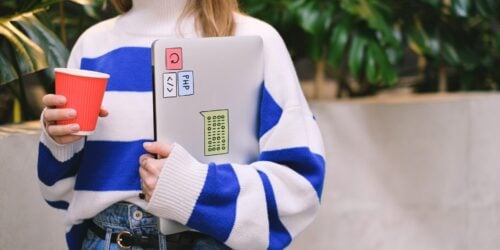 Piktalent Services for Malta
We can provide a range of services to make the internship experience unforgettable.
Frequently Asked Questions