Explore Sliema: A Gem in the Heart of Malta
Kickstart your career with an internship in Sliema, a bustling city in Malta. Sliema's economic landscape is diverse, encompassing sectors like tourism, retail, and business services. Its strategic seaside location and robust transportation network offer easy access to numerous internship opportunities across various industries. The city is a hotspot for international companies, providing a global perspective and a dynamic working environment.
Piktalent is dedicated to guiding you through your career journey in Sliema. We ensure that you leverage the myriad of opportunities available in this vibrant city. From hands-on experience in your chosen field to exploring Sliema's historical sites and enjoying its lively social scene, an internship here is a stepping stone to building a strong professional network and acquiring valuable skills.
Embark on your journey to success with us, and experience the unique blend of tradition and innovation that Sliema has to offer!
Benefits of Interning in Sliema
Unlock a world of professional growth and cultural discovery in Sliema, one of Malta's most dynamic cities. Positioned along the northeastern coast, Sliema offers a modern and vibrant setting for internships, blending contemporary lifestyle with rich cultural heritage.
Sliema's Economic Landscape
Sliema stands out as a commercial and residential hotspot in Malta. The Sliema's economy is driven by tourism, retail, and the service sector. The city has seen substantial growth in the digital and online gaming industries, attracting startups and tech companies. Its strategic location along the coast and well-developed infrastructure make it an appealing destination for businesses and interns alike. Education is also a focus, with numerous language schools catering to international students, creating additional opportunities for internships in education and administration.
Opportunities for Professional Development
Sliema's diverse economic landscape provides a plethora of internship opportunities across various sectors, including marketing, finance, hospitality, and IT. The city's cosmopolitan atmosphere fosters a dynamic work environment, encouraging innovation and professional growth. Interns in Sliema can expect to not only develop their skills but also to immerse themselves in a multicultural setting, networking with professionals from around the globe.
Sliema's Cultural and Historical Fabric
While Sliema is known for its modern amenities and lifestyle, it also has a rich cultural heritage. The city has transformed from a quiet fishing village into a bustling urban center, with remnants of its past visible in its architecture and urban layout. The Sliema promenade is a testament to the city's history, offering scenic views of historic fortifications and the Mediterranean Sea. Cultural festivals and events are integral to Sliema's community life, providing interns with a chance to experience Maltese traditions firsthand.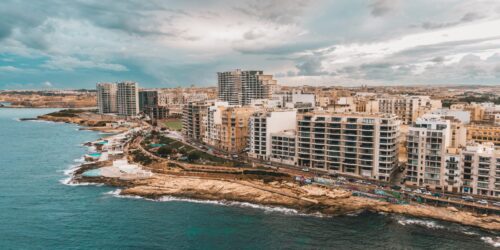 Explore Sliema and Its Surroundings
Our program offers internships in a variety of fields and the duration of the internships varies depending on the program but typically ranges from 3 to 12 months. These programs offer valuable work experience in a range of fields, including but not limited to:
Piktalent is an online platform where students, educational institutions and companies can find each other with ease. It's free to register, apply for vacancies and use our system. What's more, all our basic services are completely free for students and educational institutions to use.
For students or educational institutions who require extra help and personal support in organizing mobility placements, we have custom solutions- that may require the payment of a service fee.
FAQ for Internships in Sliema, Malta
Piktalent Services for Malta
We can provide a range of services to make the internship experience unforgettable.