Exploring Rabat, Gozo: A Journey through History and Culture
Embark on a transformative career journey with an internship in Rabat, a charming town on the island of Gozo. Rabat provides a fertile ground for interns eager to expand their horizons and gain invaluable practical experience across various sectors.
Rabat, also known as Victoria, is at the heart of Gozo's cultural and historical heritage. Particularly noted for its well-preserved Citadel, a fortress that offers a glimpse into the island's past and stunning panoramic views of Gozo. The town also celebrates various feasts and cultural events throughout the year, including the Feast of St. George, which provides a vibrant backdrop to your professional development, immersing you in the rich traditions and community spirit of Gozo.
At Piktalent, we are committed to ensuring your internship experience in Rabat is both rewarding and enriching. We strive to help you make the most of the diverse opportunities available in this captivating town. From engaging in hands-on work in your chosen field, to exploring Rabat's historical sites, such as the Old Prison and the Gozo Cathedral, and participating in local festivities, there is no shortage of ways to enrich your time here.
Benefits of Interning in Rabat
Rabat is a charming town in the heart of Gozo island, offering a blend of rich history, cultural vibrancy, and a close-knit community. It provides a unique setting for both personal and professional development, making it an attractive destination for interns.
Historical Wonders of Rabat 
Rabat is renowned for its historic Citadel, a fortified city that stands as a testament to Gozo's storied past. The town also boasts other historical sites such as the Gozo Cathedral. You can also visit the Ggantija Temples, located near the city of Rabat. All of those attractions provide a captivating backdrop for your internship and a chance to connect with the island's history. Whether you are delving into history, connecting with nature, or simply soaking in the local culture, Rabat and Gozo Island have something incredible to offer.
Welcoming People of Rabat
The community in Rabat is known for its warmth and hospitality, embracing both visitors and new residents with open arms. The locals take great pride in their culture and heritage, and they are eager to share it with others. In Rabat, this welcoming nature is palpable, whether in the bustling market square, in the quiet lanes of the old town, or during the lively festivals that take place throughout the year. The sense of community is strong, and as an intern, you will find plenty of opportunities to connect with locals, learn about their way of life, and forge lasting friendships.
A Hub for Professional Development
Rabat offers a plethora of opportunities across various sectors, especially tourism and hospitality. In recent years, tourism has increased, with Rabat's historical sites and stunning natural beauty, drawing visitors from around the world. Interns in Rabat can immerse themselves in a unique island economy, gaining practical experience and valuable insights that will propel their careers forward.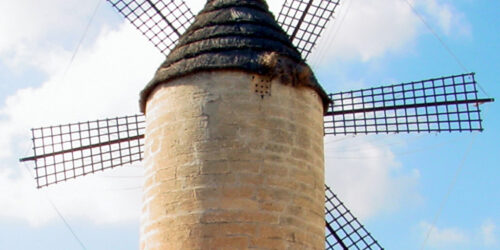 Discovering Rabat: A Gozitan Treasure
Our program offers internships in a variety of fields and the duration of the internships varies depending on the program but typically ranges from 3 to 12 months. These programs offer valuable work experience in a range of fields, including but not limited to:
Piktalent is an online platform where students, educational institutions and companies can find each other with ease. It's free to register, apply for vacancies and use our system. What's more, all our basic services are completely free for students and educational institutions to use.
For students or educational institutions who require extra help and personal support in organizing mobility placements, we have custom solutions- that may require the payment of a service fee.
FAQ for Internships in Rabat, Malta
Piktalent Services for Malta
We can provide a range of services to make the internship experience unforgettable.