Young Talent Recruitment in Malta:
Attract and Recruit Exceptional Young Talent in Malta with

Piktalent's

Tailored Recruitment Solutions
Unlock the potential of your business with Piktalent, your premier recruitment ally in Malta, where a vibrant and skilled workforce is ready to excel. Malta, with its strategic Mediterranean location, offers businesses access to a diverse pool of talent. The Maltese population, known for its high level of education and proficiency in multiple languages, is a valuable resource for any company looking to grow and innovate.
Programs like 'Investing in Skills' ensure that education and training are in sync with the demands of the labor market, providing a consistent flow of well-prepared candidates from Malta. By partnering with Piktalent, you're positioning your organization to tap into exceptional Maltese talent, ready to make a significant impact. Reach out to us today to explore the possibilities and drive your business success with the power of the Maltese workforce.
Recruit Native Interns and Graduates for Teaching Jobs in Malta
Boost your educational institution in Malta by partnering with Piktalent to discover Maltese teaching assistants, interns, and graduates brimming with passion and skills. Our bespoke recruitment services are crafted to meet the distinct requirements of schools in Malta, ensuring you connect with individuals who have a profound love for teaching and a deep understanding of the Maltese language, traditions, and culture.
Our recruitment journey begins with an in-depth analysis of your specific needs and preferences. This is followed by a meticulous process of sourcing and vetting candidates. We prioritize individuals who exhibit excellent communication skills, the capacity to connect with students, and the flexibility to navigate Malta's educational landscape, encompassing both formal and informal systems.
Education is highly valued in Malta, with a significant number of young people participating in various forms of secondary education. Our recruitment solutions are in sync with Maltese educational standards and guidelines, as regulated by the Ministry for Education and Employment, ensuring seamless integration of talent into your institution.
Throughout the recruitment process, we offer unwavering support and guidance, making your search for exceptional talent a smoother journey. This allows you to concentrate on providing outstanding educational experiences in Malta.
Choose Piktalent to help you uncover your next educational gem and take your institution's academic excellence in Malta to new heights!
Register now
With our help, you can find the perfect intern or graduate to meet your teaching needs in Malta.
Click Here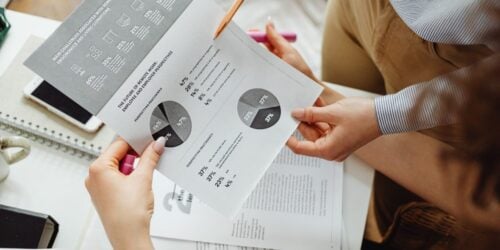 Register now
Don't miss out on the opportunity to attract top business and marketing talent to your team! 
Click Here
Malta's Leading Marketing and Business Interns and Graduates
Delve into Malta's burgeoning business and marketing sector with Piktalent's recruitment program, meticulously crafted for interns and graduates. Unlock access to a distinguished talent pool poised to elevate your organization to unparalleled success, while benefiting from our unwavering support throughout the recruitment journey. With its strategic location at the crossroads of Europe, North Africa, and the Middle East, Malta serves as a hub for innovative minds in the realms of business and marketing.
Did you know?
Education in Malta is highly regarded, with initiatives in place to ensure its quality and accessibility. Compulsory education starts at age 5, fostering early development and lifelong learning.
The island boasts reputable institutions such as the University of Malta, providing a spectrum of programs in business, sciences, arts, and more.
Malta's government champions entrepreneurship and innovation, cultivating a robust environment for both business growth and academic advancement.
Piktalent's expansive network spans across premier global educational institutions, ensuring you connect with the finest talent tailored to your organizational objectives.
Choosing Piktalent for your recruitment in Malta enables you to:
Channeling refreshing viewpoints and trailblazing ideas from dynamic young enthusiasts.
Staying leaps and bounds ahead in the game with a marketing brigade that's in sync with the latest industry evolutions and strategies.
Achieving optimum results without stretching your financial resources.

In Malta's dynamic marketplace, securing the right talent is paramount for thriving success. Trust Piktalent to lead you in building your ideal team of business and marketing interns and graduates!
Unlock Malta's Top IT and Graphic Design Minds
Revolutionize Your Organization with Exceptional Maltese Talent: Premium Access to Top Interns and Graduates
Are you in search of outstanding IT and graphic design interns or graduates to transform your brand in Malta? Our prestigious program is your key. In the innovation-centric environment of Malta, we excel in connecting ambitious businesses with highly motivated and skilled emerging talents, ready to learn and contribute significantly. Our extensive network includes links to reputable institutions like the University of Malta, ensuring a seamless recruitment process and a commitment to workplace diversity.
Our program is meticulously designed to shape the futures of these promising individuals, offering them invaluable industry experience, comprehensive training, and unmatched networking opportunities, all while bringing a myriad of advantages to your organization.
Malta, with its strong educational framework, offers numerous programs in Graphic Design and has a growing IT sector, demonstrating its dedication to fostering expertise in these fields. The University of Malta, for instance, provides innovative IT programs and nurtures a new generation of tech professionals. Furthermore, it encourages creativity and excellence in Graphic Design.
Our candidate pool includes:
IT or graphic design students in their second or third year of study.
IT or Graphic Design students in their final year or pursuing a master's degree.
Graduates with a degree in IT or Graphic Design.
These groups represent the best of the Maltese educational system, ready and equipped to make meaningful contributions to their fields.
Seize the opportunity to bolster your team with Malta's finest emerging talent, drawing from the rich educational environment provided by institutions like the University of Malta. Propel your business to the forefront of innovation and design with our specialized program.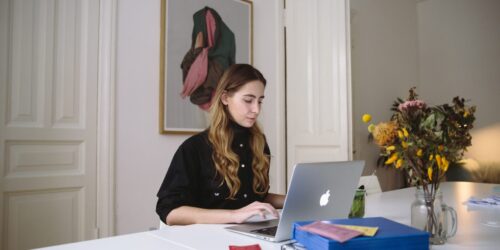 Register now
Discover the Perfect IT or Graphic Design Intern and Graduate to Help Your Business Thrive.
Click Here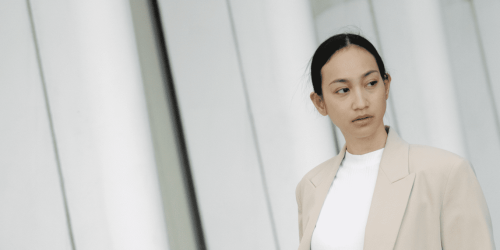 Register now
Don't miss out on the opportunity to attract top Hospitality and Tourism talent to your team! 
Click Here
Recruit the Best Hospitality and Tourism Young Talent in Malta
In the dynamic hospitality and tourism sector of Malta, a gem in the Mediterranean, attracting top-notch talent is crucial for success and growth.
Our recruitment initiative at Piktalent is dedicated to connecting your business with the brightest students and recent graduates from around the world, tailored specifically for Malta's unique hospitality landscape. Whether you are in need of skilled chefs, efficient service staff, experienced bar personnel, or adept customer service professionals, we are here to facilitate that connection. With an in-depth understanding of Malta's hospitality and tourism sector, we are committed to helping you find and onboard the exceptional talent that your business deserves.
Fact 1: Malta's rich history, stunning landscapes, and vibrant local culture attract millions of tourists each year, making it a hotspot for the hospitality and tourism industry.
Fact 2: Known for its historic sites, beautiful beaches, and delectable Mediterranean cuisine, Malta provides a unique setting for the hospitality sector to flourish.
Fact 3: Despite its size, Malta has a resilient and growing tourism industry, with a steady increase in tourist arrivals contributing significantly to the local economy.
Don't just be a part of Malta's thriving hospitality market; lead it. Partner with Piktalent to ensure your business taps into the full potential of this vibrant sector. Seize the opportunity to elevate your brand in Malta's bustling hospitality and tourism landscape. Contact us today, and let's embark on a journey towards excellence and success in your business.
We can provide a range of services to make your internship/job experience unforgettable.