Embark on a thrilling professional journey in the vibrant city of Alicante, Spain
With its beautiful beaches, picturesque promenades, and perfect Mediterranean climate, Alicante is a true gem of the Spanish coast. Immerse yourself in the rich history and culture as you explore the historic Santa Barbara Castle, stroll through the charming Old Town, and indulge in authentic Spanish cuisine at the bustling Central Market. Did you know that Alicante is famous for its annual celebration, Las Hogueras de San Juan? Every June, the city comes alive with bonfires, fireworks, parades, and lively festivities that attract visitors from all over the world.
For those seeking professional growth, Alicante offers excellent internship opportunities across various industries. Piktalent is your trusted partner in finding the ideal internship that aligns with your career aspirations. Gain valuable hands-on experience, expand your network, and enhance your skills in this dynamic and welcoming city.
Benefits of Interning in Alicante
Unleash your potential and gain invaluable field experience with an internship in Alicante. Discover the advantages of our program and embark on a transformative journey of professional growth in this vibrant hub of opportunities. Start your extraordinary internship adventure today!
Experience a different working environment and broaden your perspective by collaborating with people from diverse backgrounds, fostering cultural understanding and adaptability.
Embrace new challenges, step out of your comfort zone, and build confidence as you navigate a new city, adapt to a different work culture, and overcome obstacles.
Gain practical experience in your chosen field, develop industry-specific skills, and expand your professional network through valuable connections with professionals in Alicante.
Enhance your language skills by being surrounded by native Spanish speakers, providing an ideal environment for practicing and improving your language proficiency.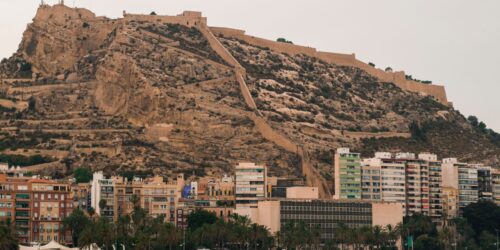 Our program offers internships in a variety of fields and the duration of the internships varies depending on the program but typically ranges from 3 to 12 months. These programs offer valuable work experience in a range of fields, including but not limited to:
Piktalent is an online platform where students, educational institutions and companies can find each other with ease. It's free to register, apply for vacancies and use our system. What's more, all our basic services are completely free for students and educational institutions to use.
For students or educational institutions who require extra help and personal support in organizing mobility placements, we have custom solutions- that may require the payment of a service fee.
FAQ about Internships in Alicante, Spain
Piktalent Services for Spain
We can provide a range of services to make your internship experience unforgettable.
Spain only exclusive services