Explore our transformative program and ignite your career in the vibrant city of Madrid.
Situated at the heart of Spain, alongside the scenic Manzanares River, Madrid stands as the vibrant capital and epicenter of politics, housing the Seat of Government and Spanish Monarchy. Immerse yourself in this perfect destination for student placements, where you can experience the essence of Spain firsthand.
Embark on an extraordinary internship journey and forge invaluable connections with renowned companies in the captivating city of Madrid.
Benefits of Interning in Madrid
With our outstanding program, gain invaluable field experience and discover boundless opportunities for your future success. Start unlocking your potential today!
Madrid is a major business and financial center, providing access to a wide range of industries and networking opportunities.
Experience the rich cultural heritage of Madrid, from its historic landmarks and museums to its vibrant nightlife and diverse cuisine.
Madrid attracts international talent, allowing you to collaborate with professionals from around the world and build valuable global connections.
Gain hands-on experience in a competitive and dynamic market, strengthening your resume and expanding your professional network.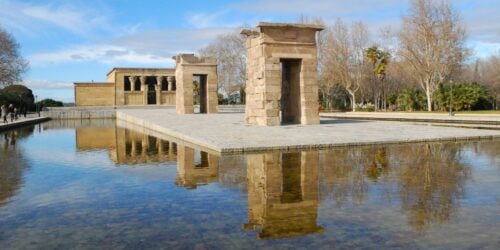 Our program offers internships in a variety of fields and the duration of the internships varies depending on the program but typically ranges from 3 to 12 months. These programs offer valuable work experience in a range of fields, including but not limited to:
Piktalent is an online platform where students, educational institutions and companies can find each other with ease. It's free to register, apply for vacancies and use our system. What's more, all our basic services are completely free for students and educational institutions to use.
For students or educational institutions who require extra help and personal support in organizing mobility placements, we have custom solutions- that may require the payment of a service fee.
FAQ about Internships in Madrid, Spain
Piktalent Services for Spain
We can provide a range of services to make your internship experience unforgettable.
Spain only exclusive services