NIE (Número de Identificación de Extranjero) in Spain
Unlock Your Internship Journey in Spain - Get Your NIE
Embrace your Spanish adventure confidently with Piktalent. We simplify the process of obtaining your NIE (Número de Identificación de Extranjero) and Social Security Number – key components for your successful internship in Spain. Step into the vibrant Spanish culture fully prepared!
Taking the complexity out of getting your NIE, we guide you step-by-step, ensuring you can focus on the excitement of your upcoming Spanish internship.
The NIE (Número de Identificación de Extranjero) is an identification number assigned to foreigners in Spain. This number is unique, personal, and lifelong. It's essential for carrying out any economic or bureaucratic activity in Spain, such as buying property, opening a bank account, enrolling in social security, or accepting a job offer.
The NIE is required for all foreigners who plan to live in Spain or stay in the country for more than three months. This includes those who are working in a Spanish company, doing a internship, freelancing, studying, or joining a family member in Spain. If you're visiting the country for less than 90 days and none of these situations apply to you, you don't need to get an NIE. However, it's important to note that having an NIE does not grant you the right to legally reside in Spain.
Our NIE service costs 200€ + VAT (21%)
Hassle-free NIE Service
Piktalent offers a tailored service to handle the NIE process for you, freeing you to focus on your Spanish internship.
Click Here
How to Apply for the NIE: Step by Step
Prepare the necessary documents

,

y

ou'll need to gather several documents for your NIE application, including:
Model EX-15 Form: This is the NIE application form.  Make sure to fill it out completely and accurately.
790 NIE Form: This form is associated with the tax you need to pay for your NIE application.

Passport and Copies

: You'll need your valid passport and copies of all its pages. Make sure your passport is valid for the duration of your stay in Spain.
Proof of Entry in Spain: This can be a stamp on your passport or your plane ticket to Spain.

Document Proving Why You Need the NIE Number:

This could be a sales agreement if you're buying property, a job offer if you're planning to work, or a letter from your university if you're a student.

All foreign documents must be translated into Spanish. You should have a certified translator for this.



2. Submit the documents:
– If you're outside Spain, you need to initiate the application for the NIE number at the Spanish consulate or embassy in your country. If you're applying in your home country, it's recommended to do so at least one or two months in advance.
– If you're in Spain, you must submit the documentation at the Directorate-General offices of the Police. You can do this yourself or designate a duly mandated representative to do it for you. This representative could be a lawyer, a gestor (a professional who specializes in dealing with Spanish bureaucracy), or a trusted friend or family member.



3. Book an appointment:
To apply in Spain, you'll need to book an appointment in advance through the official Spanish government website. You can do this here by following these steps:

1. Select your province and click "ACEPTAR".
2. Click on "Certificados de la UE".
3. Select "CNP Certificados UE" and click "ACEPTAR".
4. Fill in your details, including your passport or ID number, name, and year of birth.
5. Click "SOLICITAR CITA" and select the office closest to you.
6. Choose an available appointment and click "SIGUIENTE".
7. Confirm your information, tick the boxes, and click "CONFIRMAR".

You'll receive a confirmation email with the details of your appointment.

If there are no appointments available, check the website again at 8:00 am on Monday morning when new appointments become available. Can't find an available slot? Don't worry! Keep refreshing the page regularly – you might just snag a spot from a last-minute cancellation.

If you don't see the 'Certificados UE' option, it means you'll need to book your appointment the old-fashioned way. Navigating the NIE process without a pre-booked appointment can feel like a bit of a treasure hunt. Your first stop? The offices that issue EU NIE certificates, located in the same province where you're staying. You can find a list of these offices here. Now, here's the secret: you'll want to get there bright and early, we're talking 6:30 AM early. This way, you can snag a number for an appointment. But remember, this strategy is a bit like rolling the dice – it doesn't always guarantee success and can vary from one police station to another.

For those of you from outside the EU: You have two options. You can either apply at the foreign affairs department of the local police station once you arrive in Spain, or you can get a head start and apply at the Spanish embassy or consulate in your home country while securing your student visa. 



4. Pay the fee:
After your first appointment, you will need to pay the corresponding fee for the 790 NIE form. This can be done at a bank or at an ATM machine. Here's how to do it at an ATM machine:

1. Select the option "Pago de Tasas" (Fee Payment): This is usually under the "Other Operations" menu.
2. Enter the "Tasa" (Fee) Code: For the NIE, the code is 012.
3. Enter your provisory NIE number: If you don't have it yet, you can enter your passport number.
4. Confirm the Payment: The machine will display the amount to be paid. If it's correct, confirm the payment.
5. Collect the Receipt: The machine will print a receipt. Keep this as you'll need it to be presented as proof of payment.

Please note that the steps may vary slightly depending on the bank and the specific ATM machine.
 

5. Finalize the process and receive your NIE: 
You will need to head again to the Police Office to bring that receipt, and your NIE number will be on the way. In some offices, they will give you the identification number straight away. In others, it can take 4 to 5 days.

The process may vary slightly depending on your specific circumstances, so it's always best to consult with the relevant authorities in Spain for the most up-to-date and applicable regulations.




NIE for Non-EU Citizens

If you're from a country outside the European Union, you'll need to apply for a TIE (Tarjeta de Identidad de Extranjero) in addition to the NIE. The TIE is a card that contains your NIE number and other personal information. The process to obtain the TIE is similar to the NIE, but you'll also need to register at the city hall (empadronarse) to receive your padrón.
Your Detailed Guide to the TIE Process for Non-EU Citizens in Spain
Navigating the Spanish landscape as a non-EU citizen requires more than just a suitcase of dreams; it demands the right paperwork. Alongside the NIE (Número de Identificación de Extranjero), there's another key player in this game of documents – the TIE (Tarjeta de Identidad de Extranjero).
Unveiled in mid-2020, the TIE card is a game-changer for non-EU residents, including Britons, in Spain. This biometric document is set to replace the green A4-sized residency document or the smaller green card, marking a new era in Spanish identification.
The TIE is a physical card that serves as your formal identification, carrying your unique NIE number and personal details. It's a biometric card that contains your details such as fingerprint, photo, NIE, and date of birth. This card is of superior quality and can be easily maintained. It's your golden key to Spain, unlocking a plethora of services, from setting up bank accounts to arranging utility services. The TIE it's your passport to a seamless Spanish experience.
The TIE Process
Securing your TIE largely mirrors the process of obtaining the NIE, with an additional step that's vital to note. You'll need to 'empadronarse', or register at your local city hall. This process is straightforward and essential, as it grants you your 'padrón'. This official certificate verifies your residence within a particular Spanish municipality and is a necessary step in the TIE process.
The road to obtaining your TIE begins with arranging an appointment at your nearest Foreigner's Office (Oficina de Extranjeros) or police station. Bring along your passport, proof of address, and evidence that justifies your reason for requesting a TIE, such as a work contract or acceptance letter from a Spanish institution and the filled EX-17 form. Following your appointment, you'll need to pay the fee and bring the proof (printed) of payment of tax 790 code 012 and provide biometric data (like fingerprints).
The final step? Waiting to receive your TIE, the card that will accompany you as you carve out your new life in Spain.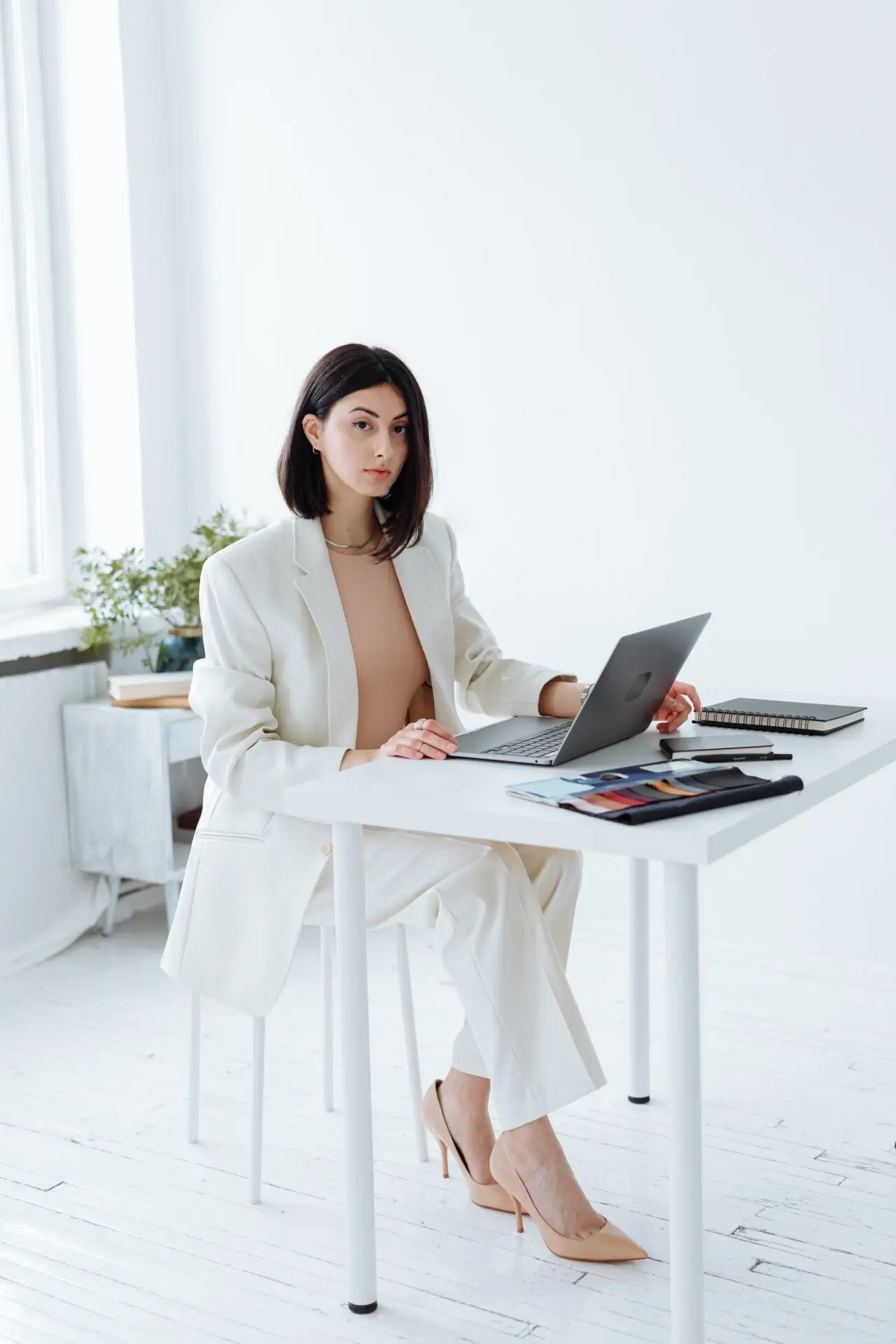 Don't let paperwork stand in your way
We'll ensure a smooth and hassle-free experience with our Piktalent NIE service. 
Our NIE service costs 200€ + VAT (21%)
NIE Service
We can provide a range of services to make your internship experience unforgettable.
Spain only exclusive services