Internships in The Balearic Islands
Embark on an exhilarating professional adventure in the vibrant Balearic Islands of Spain.
Discover the stunning landscapes of the Balearic Islands, from the majestic Serra de Tramuntana mountains in Mallorca to the turquoise waters and idyllic coves of Menorca. Immerse yourself in the vibrant atmosphere of Ibiza, known for its world-renowned nightlife and breathtaking sunsets. And escape to the tranquil shores of Formentera, where pristine beaches and crystal-clear waters await.
Beyond their natural beauty, the Balearic Islands are rich in history and culture. Explore ancient ruins, charming old towns, and picturesque villages that are steeped in tradition. Indulge in the local gastronomy, sampling delicious Mediterranean cuisine and savouring regional specialities.
Combine work and leisure as you explore the Balearic Islands' breathtaking landscapes, relax on pristine beaches, and delve into the rich cultural heritage. Our dedicated team will guide you every step of the way, providing comprehensive support throughout your internship journey. Discover the endless possibilities that await you in the Balearic Islands. 
Benefits of Interning in the Balearic Islands
Ignite your potential and acquire invaluable field experience through an internship in the breathtaking Balearic Islands. Explore the exceptional benefits of our program and embark on a transformative journey of professional growth in this vibrant and opportunity-filled destination. Begin your extraordinary internship adventure today!
Breathtaking surroundings
Immerse yourself in the stunning beauty of the Balearic Islands, with pristine beaches, crystal-clear waters, and picturesque landscapes that provide a unique backdrop for your internship experience.
Connect with professionals and industry experts in your field of interest, building a strong network that can enhance your future career prospects. The Balearic Islands attract international businesses and professionals, offering valuable networking opportunities.
Enjoy a healthy work-life balance in the Balearic Islands, where the relaxed lifestyle, outdoor activities, and leisure opportunities allow you to recharge and unwind after work hours.
Enhance your language skills by working in an environment where Spanish and other languages are widely spoken. Gain fluency, improve your communication abilities, and increase your cultural understanding.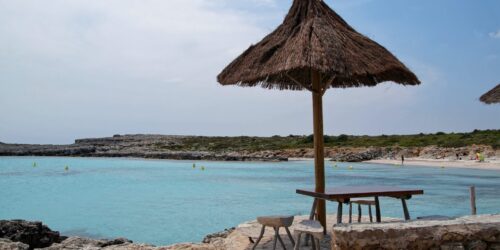 Need to go in the Balearic Islands

Our program offers internships in a variety of fields and the duration of the internships varies depending on the program but typically ranges from 3 to 12 months. These programs offer valuable work experience in a range of fields, including but not limited to:
Piktalent is an online platform where students, educational institutions and companies can find each other with ease. It's free to register, apply for vacancies and use our system. What's more, all our basic services are completely free for students and educational institutions to use.
For students or educational institutions who require extra help and personal support in organizing mobility placements, we have custom solutions- that may require the payment of a service fee.
FAQ about Internships in the Balearic Islands, Spain
Piktalent Services for Spain
We can provide a range of services to make your internship experience unforgettable.
Spain only exclusive services