Internship Legislation and Students Visa in Spain
Unlock a World of Global Possibilities with Our Comprehensive Guide
Spain is an attractive destination for international students seeking internships, thanks to its rich culture, diverse job market, and world-class educational institutions. However, it is crucial to understand the regulations surrounding student visas, particularly for nationals, EU citizens, and non-EU citizens. This article aims to provide a comprehensive overview of Spain's student visa requirements and internship regulations, highlighting key information and legal sources to help aspiring interns navigate the process.
Gain valuable insights into the intricacies of Spain's internship legislation and student visa application process for citizens, EU, and non-EU individuals. Let Piktalent be your trusted resource for up-to-date regulations and unparalleled career opportunities in Spain. Empower your journey with us today!
To be eligible for an internship in Spain as a foreigner, you must meet one of the following conditions:
You graduated within the last two years.

Your studies require obtaining a degree either in Spain or abroad.

You are currently enrolled at a university and can provide a valid traineeship agreement.
EU citizens and Swiss nationals are not required to apply for a visa for internships in Spain. However, they must fulfil specific requirements and undergo certain administrative processes to ensure compliance with Spanish laws. The following are some important considerations:
a. Valid Identification: EU citizens must possess a valid passport or national identification card when entering Spain. It is essential to carry the original identification document throughout the internship period.
b. Registration: EU citizens are required to register their presence in Spain within 3 months of arrival or if they are doing an internship in the country. This registration process is known as the "Certificado de Registro de Ciudadano de la Unión" (Certificate of Registration of the Union Citizen) or "Número de Identificación de Extranjero" (NIE) that can be completed at the local immigration office (Oficina de Extranjería) or the police station (Comisaría de Policía). The registration involves providing personal details, proof of residence and reason for the request (a traineeship contract), and supporting documents such as a valid passport or national identification card. Both procedures include the NIE number that serves as an identification number for tax purposes.
Additionally, EU citizens are encouraged to complete Empadronamiento, which is the process of registering their residence address in Spain. Empadronamiento provides proof of address and enables access to various benefits and services in the local municipality. The specific requirements and procedures for Empadronamiento may vary depending on the region in Spain, so it is advisable to check with the local Town Hall (Ayuntamiento) or Empadronamiento Office for detailed information.
c. Health Insurance: EU citizens should have valid health insurance coverage while in Spain. They can either rely on the European Health Insurance Card (EHIC), which provides access to necessary healthcare services based on reciprocal agreements between EU member states or obtain private health insurance. It is important to check the coverage and validity of the health insurance to ensure it meets the requirements during the internship period.
d. Social Security Contributions: Starting from October 1st, 2023, students doing internships in the private sector in Spain will be required to contribute to the Social Security system. They will have to pay a reduced contribution, which will be 30% of the minimum base set by law for the calculation of Social Security contributions. This measure aims to improve the social protection of these students while ensuring the sustainability of the Social Security system. Please note that this measure only affects students who do their internships in the private sector. Public sector internships are already covered by Social Security contributions.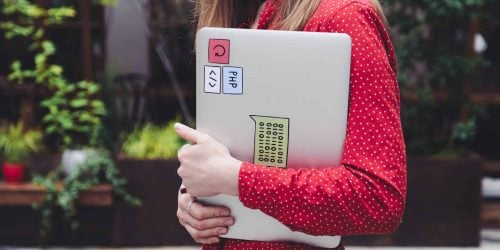 Our NIE service costs 200€ + VAT (21%)
Hassle-free NIE Service
Piktalent offers a tailored service to handle the NIE process for you, freeing you to focus on your Spanish internship.
Click Here
Non-EU citizens, including students and interns, must obtain a student visa before entering Spain for internship purposes. As of 2023, the visa process involves several steps and requirements, as outlined below:
a. Acceptance at a Spanish Institution or Approved Internship Program: Non-EU citizens should first secure acceptance at a Spanish educational institution or an internship program approved by a recognized Spanish institution. This could involve obtaining admission to a university or securing an internship placement through an authorized program.
b. Visa Application: The student visa application should be submitted at the Spanish consulate or embassy in the applicant's home country.
* Types of Student Visas: If you are studying in Spain for between 90 and 180 days, you will need a student visa type C. With this visa you won't be able to apply for a Foreigner Identity Card (TIE) and also won't be able to legally work in Spain. If you are studying in Spain for more than 180 days, you will need a student visa type D, and also get a TIE card within 30 calendar days of your arrival in Spain.
As of 2018, non-EU citizens that come to Spain with a tourist visa can apply for a student visa without having to leave the country.
Required documents may include:
Valid passport: The passport should have an expiration date that extends beyond the intended duration of the internship in Spain, with a minimum validity of 1 year and at least two blank pages.


* Provide a passport-sized photograph:

Ensure that the photograph has a light background and meets the specified size requirements.
Fill out the National visa application form: You can find the application form on the official website of the Spanish consulate or embassy in your home country.
Acceptance Letter or Authorization for Residence and Internship: A formal acceptance letter from the Spanish educational institution or the approved internship program.
Proof of financial means: Non-EU citizens must provide evidence of sufficient financial resources to cover their stay in Spain. This may include bank statements, scholarships, or financial guarantees. Proof of funds should be at least 600€ per month of stay in Spain.
Proof of housing: or at least the first 4 weeks of your stay.
Health insurance: Proof of comprehensive health insurance coverage that is valid in Spain. Check our Insurance for Studies or Internships in Spain: health and travel.
Medical certificate: Some consulates may require a medical certificate attesting to the applicant's good health.
c. Visa Processing Time: The processing time for a student visa may vary depending on the consulate and the time of year. However, applicants are advised to submit their applications well in advance, preferably three months before the intended start date of the internship, to allow sufficient processing time.
d. Residency Permit (Tarjeta de Identidad de Extranjero – TIE): Upon arrival in Spain, non-EU students must apply for a student residency permit, known as the TIE, within 30 days. This permit allows them to legally reside in Spain for the duration of their studies or internship. The application for the TIE is typically submitted at the local Foreigner's Office (Oficina de Extranjería) or Police Station. The required documents may include a visa, passport, proof of enrollment in a Spanish institution or internship program, proof of financial means, proof of health insurance, and a completed application form. Please note that before the TIE you also have to apply for the NIE number.
e. Internship Regulations: Students must comply with the internship regulations set by their educational institution and the Spanish authorities. These regulations typically include restrictions on working hours, duration, and compatibility with the study program.
For a fee of 59€ (VAT included) to schedule a 30-minute call Premium VISA service is accessible for €250 (including VAT)
Don't let the visa process stress you out
Let Piktalent help you navigate the Visa process with ease.
Book a 30-minute call
Premium VISA service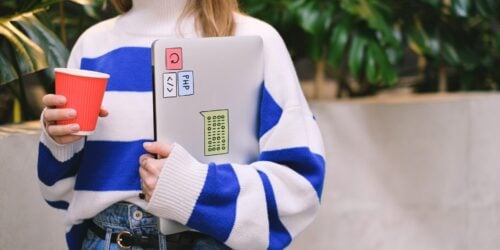 Additional Requirements:
Eligibility: Ensure you are eligible to apply for a student visa in territories with which Spain has an agreement.
Regular Status: If applying from within Spain, you must be in a regular situation in the country.
Processing Fee: Pay the required processing fee for the student visa application.

Criminal record check from the place(s) where you have lived the past 5 years (not needed for students under 18 years old).
Minors: If you are a minor and not travelling with your parents or guardians, obtain authorization from them, including details of the internship.
Extended Stay: If the duration of your stay exceeds six months, additional requirements include having no criminal record in Spain or previous countries of residence during the last five years and not suffering from diseases that may have serious public health repercussions.
Validity of the Spanish Internship Visa:
The Spanish internship visa is valid for the duration of the internship. If your internship has a hosting agreement, the visa can be valid for a maximum of 6 months. However, if your internship is based on a trainee contract, the visa validity can be extended up to 1 year. For internships exceeding 6 months, you may apply for a Foreigner Identity Card (TIE) from the Foreign Nationals' Office. It's valid for 1 year and you can renew it in Spain before it expires without applying for a new visa.
It is important to note that immigration policies and procedures can change over time. Therefore, it is advisable to consult the official website of the Spanish Ministry of Foreign Affairs, European Union, and Cooperation, as well as the Spanish consulate or embassy in your home country, for the most up-to-date and detailed information on student visas and internship regulations in Spain.
Piktalent Services for Spain
We can provide a range of services to make your internship experience unforgettable.
Spain only exclusive services
Frequently Asked Questions