Erasmus+ Mobility and Projects Services in Spain
Unlock extraordinary opportunities for international exchange with Erasmus+

| Piktalent

Programs in Spain.
Embrace boundless opportunities to enhance your skills effortlessly! Discover a world of international possibilities with Erasmus+ Piktalent. Our tailor-made projects and mobility programs in Spain offer a transformative journey of personal and professional growth. Join us today to explore, expand, and elevate your horizons!
Experience the expertise of our dedicated team in crafting bespoke programs tailored to your unique requirements. From Erasmus+ projects to international internships and custom-made programs in Spain, we are your reliable partner, providing enriching global opportunities that surpass expectations.
Discovering Further Details on Erasmus+ Program in Spain
If you're a student or recent graduate, you've likely encountered the prestigious Erasmus+ program. Delve into the depths of this life-changing initiative, uncovering its extraordinary prospects for personal and academic development.
Discover the transformative power of Erasmus+ Mobility and Project Services in Spain. This dynamic EU program empowers students and young individuals, fostering cross-border cooperation and mobility. From studying abroad to gaining valuable work experience, Erasmus+ offers funding for diverse activities that enhance skills and knowledge. Explore the endless possibilities and unlock your potential with Erasmus+ in Spain.
Unleash your potential with personalized mobility experiences that offer limitless opportunities for students and graduates to expand their horizons and broaden their horizons.
Ignite innovation and cultivate collaborative synergy through the exchange and implementation of cutting-edge best practices.
Drive policy reform forward with our comprehensive support

 
Allow us to be your reliable companion, assisting you every step of the way, from the initial application to what lies ahead on your journey.
Embrace the life-transforming journey that awaits as you seize the unparalleled opportunity to embark on your Erasmus+ adventure. Discover endless possibilities and embrace new horizons with our exceptional Erasmus+ Mobility and Project Services in Spain.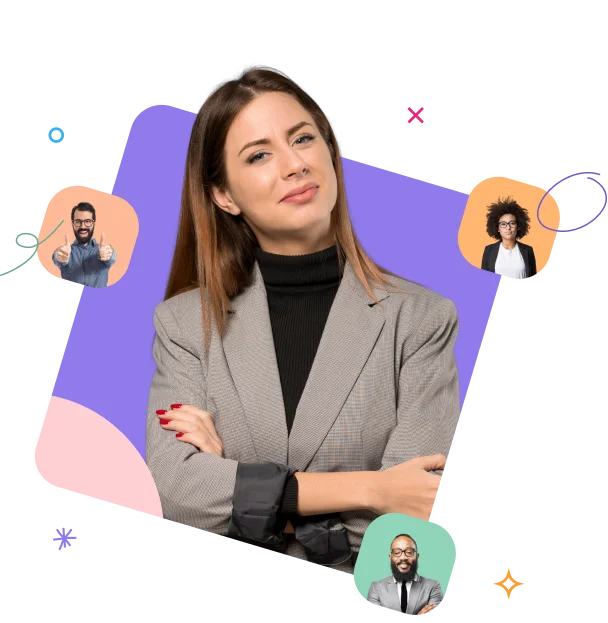 Choose Piktalent for Your Erasmus+ Mobilities and Projects in Spain
Piktalent, your ideal partner for Erasmus+ Mobility and Project Services in Spain. Benefit from our expertise in program design and management, as we deliver personalized and flexible solutions tailored to your unique needs. Discover why we're the perfect choice for your Erasmus+ initiatives.
Costumized solutions: Experience the perfect solution tailored to your objectives, preferences, and budget with our custom-crafted programs and projects in Spain. Discover tailored excellence as we align with your needs to deliver a bespoke experience like no other.
Full service: Rest assured as we handle every aspect of your travel arrangements with utmost care. From meticulous planning to providing comfortable accommodations and offering comprehensive support, we ensure a hassle-free journey that leaves you free to focus on the experiences that matter most.
Professional guidance: Count on our team of seasoned professionals to provide steadfast assistance throughout your entire journey, ensuring a smooth and successful experience from beginning to end.
Networking opportunity: Harness the power of our vast network to showcase your talents and unlock unparalleled opportunities that lie ahead.
Quality assured: We go above and beyond to exceed your expectations with our exceptional service. Our unwavering dedication to quality, safety, and sustainability distinguishes us, providing an unmatched experience at every stage.
Our Erasmus+ Services for Spain
Uncover a world of infinite possibilities with Piktalent's comprehensive range of Erasmus+ services, meticulously tailored to meet the diverse needs of different fields and sectors. Explore the opportunities that await you today!
Unleash your potential and embark on a transformative journey of personal growth with our comprehensive range of services. Discover boundless opportunities and unlock new horizons in Spain through:
Experience the enriching Erasmus+ mobility projects and dynamic youth exchanges in the vibrant setting of Spain.
Student and graduate mobility: Embark on a rewarding journey with our diverse range of internship, traineeship, and placement opportunities in sectors like business, engineering, education, and hospitality. Let our program pave the way for a promising career launch!
Erasmus+ strategic partnerships in Spain
Efficient project management: Harness the potential of Erasmus+ projects to drive innovation, collaboration, and social inclusion. Our expert services enable organizations to develop impactful strategies for capacity building and youth exchanges, fostering sustainable change within communities.

Streamlined support and comprehensive guidance: Experience a seamless and successful Erasmus+ journey with our comprehensive support services. From essential details and documents to robust health and safety measures, we provide everything you need to ensure your well-being and make your experience truly rewarding.

Contact us
Ready to take your education and career to the next level with Erasmus+ mobility and project opportunities? 
Click Here
We can provide a range of services to make your internship experience unforgettable.
Spain only exclusive services