Internship Legislation and Student Visa in Hungary
Guide to Seamlessly Maneuvering Internships and Student Visas in Hungary
Hungary, located in the heart of Central Europe, is not only celebrated for its rich history and thermal baths but also stands out as a hub for students and budding professionals. The nation is marked by its unique Magyar heritage, reflecting a blend of Central European traditions and influences. Its central location in Europe makes it a magnet for international businesses and educational institutions, offering students a gateway to a global network and chances to collaborate with some of the world's foremost organizations.
Dive into the vast opportunities and gain expert insights about internship regulations and student visa procedures in Hungary. Piktalent provides up-to-date and pertinent information on the subject. 
Hungary, being a member of the European Union, has its legislation influenced by European directives and international trends, especially in the field of labor and employment. For those considering an internship in Hungary, it's essential to be familiar with the local regulations and practices. Here's a comprehensive guide:
1. Registration in Hungary for Internships
Since Hungary joined the Schengen area in 2007, visas and residence permits issued in any other Schengen Member State are valid in Hungary for stays under 3 months.
For stays exceeding 90 days within a 180-day period, EU/EEA citizens must meet certain eligibility criteria:
They plan to pursue gainful employment.
They have sufficient resources for themselves and their family members to ensure they won't become a burden on Hungary's social assistance system. Additionally, they must have comprehensive sickness insurance coverage or ensure they have the means to cover such services.
If enrolled at an educational institution in Hungary, they must have sufficient resources for the entire duration of their stay and appropriate health insurance.
The registration certificate for EEA nationals is valid indefinitely and must be accompanied by a valid travel document or personal identification document. The administrative fee for obtaining this certificate is 1,000 HUF (3 EUR).
If the internship duration exceeds 3 months, registration with the local municipality is obligatory. For stays under 3 months, registration is recommended but not mandatory.
2. Internship Contract
In Hungary, students are often employed based on an internship agreement, which mandates employers to remunerate the interns for their work. This legal provision ensures that interns, even from non-EU nations, are compensated and protected under Hungarian employment law.

The primary official document regarding internships in higher education is Government Regulation 230/2012 (VIII. 28.).
3. Working as a Foreign Intern:
While many internships in Hungary are unpaid, some might offer a salary.
Remuneration for Interns in Vocational Education:
Students receive a salary for their work during their internship. The amount ranges from HUF 100,000 to 170,000 (approximately EUR 270 to 457).
Remuneration for Interns in Higher Education:
The Act CCIV of 2011 on National Higher Education states that students must receive remuneration during a continuous practice period of at least six weeks and a dual study program. The amount is 65% of the mandatory lowest remuneration for work (minimum wage). Unless otherwise agreed, the workplace pays this amount.
Student Jobs as Traineeships:
As of 2016, student jobs are permitted as traineeships. Student manpower associations can certify students' traineeships if the company where the students work declares that the work conditions align with the traineeship requirements.
It's important to note that while this information provides an overview of internship contracts and remuneration for interns in Hungary, specific details, especially regarding unpaid internships and the distinction between curricular or extra-curricular internships, might require consultation with specialized sources or legal experts in Hungary.
4. Insurance for Interns
EU citizens can access basic health care in Hungary with the European Health Insurance Card (EHIC). However, for extended stays, obtaining additional health insurance in Hungary is recommended.
5. Social Security Contributions for Internships in Hungary 
In Hungary, students, especially those from the EU, often find employment through student organizations. These entities bridge the gap between employers and students, managing payments and administrative tasks. Here's a breakdown of the employment structures:
Student Work Organizations: Students hired via these organizations are exempt from the social security contribution, which is currently 7%. Moreover, employers are not burdened with the social contribution tax, now at 15.5%. Payments to student organizations should be at least 117.8% of the student's earnings to ensure all costs are met. Students must receive at least the hourly net minimum wage.
Ps.

Piktalent

doesn't fall into this category.
Regular Employment: When students are employed directly, the employer deducts the 7% social security contribution from their salary. Additionally, employers are responsible for the 15.5% social contribution tax. Given these contributions, direct employment is less favored for student internships.
Agency Contract: Some internships operate through agency contracts, especially for project-centric roles. Students can deduct 10% from their tax base for "expenses." They're only liable for contributions if their fee surpasses 30% of the monthly minimum wage or HUF 2,000 daily. However, employers must pay the social contribution tax.
Simplified Employment: Certain sectors, like agriculture and film, utilize simplified employment. Students get their net pay, while employers pay a daily contribution based on the sector. The wage should be at least 85% of the minimum wage or 87% of the guaranteed minimum salary.
Social Contributions and Income Tax: Employers in Hungary must pay specific taxes and contributions on their employees' gross salaries. Here's a breakdown:
Social contribution tax: 15.5% (Employer)
Vocational contribution: 1.5% (Employer)
Personal income tax: 15% (Employee)
Pension contribution: 10% (Employee)
Social security contribution: 7% (Employee)
Employment contribution: 1.5% (Employee) Total: 33.5% (Employee), 17% (Employer)
Understanding these structures and contributions is crucial if you're thinking of hiring interns in Hungary, especially from the EU. It ensures compliance and helps in offering competitive packages.
Hungary, in alignment with European legislation and international trends, continues to have a comprehensive legal framework governing internships and employment of foreign nationals. The Residence Permit for the Purpose of Traineeship remains a pivotal document that non-EU citizens must obtain to legally intern in Hungary.
1. Visa and Residency Information for Non-EU Citizens in Hungary
Hungary is a part of the European Union (EU) and the Schengen Treaty, making it a desirable destination for businesses and international talent. Non-EU citizens wishing to live in Hungary for more than 90 days must apply for a residence permit. The Hungarian Office of Immigration and Nationality oversees all matters related to settlement, residence, citizenship, and refugee asylum.
Initial Visa: Non-EU citizens need to apply for a visa at their local Hungarian consulate. This visa is valid for 30 days from the date of entry into the Schengen zone.
Residence Permit: Within the initial 30 days of arrival, individuals must visit the Hungarian immigration office to arrange address registration and obtain the final Schengen residence permit. In the second year, non-EU citizens can obtain a Hungarian residency permit at the Hungarian immigration office.
Documentation: Typically, applicants need to provide a passport, birth certificate, proof of financial support, health insurance, accommodation proof, and other relevant documents depending on the type of permit.
Hungary offers various types of residence permits, including permits for voluntary activities, studies, family unification, medical treatments, and more. The specific requirements and procedures can vary based on the type of permit.
2. Residence Permit for Internships
Eligibility: Non-EU citizens must secure a training agreement to be eligible for an internship in Hungary. This agreement should confirm their recent graduation or their ongoing higher education status in a recognized institution.
Language Proficiency: Hungary values effective communication. Therefore, interns must possess adequate language skills, ensuring they can effectively engage in their roles and integrate into the Hungarian work culture.

Extensions & Exceptions:

Duration: The residence permit for traineeships is non-extendable and is limited to a six-month period.
Exceptions: Some third-country nationals might be ineligible for this permit due to specific regulations or bilateral agreements. It's essential to verify one's eligibility beforehand.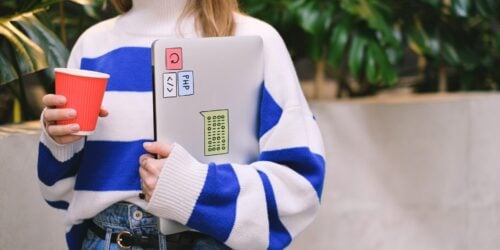 3. Work Dynamics While Interning:
The specifics of working while interning, such as work hours and additional benefits, are not always clear-cut. It's recommended to either conduct thorough research or seek consultation with a legal expert to understand one's rights and obligations.
4. Post-Internship
After achieving the internship, it's crucial to ensure compliance with Hungarian laws.
Essential Steps for a Smooth Experience:

Healthcare: Hungary has a robust healthcare system. Interns should either have valid health insurance or ensure they have the financial means to cover potential healthcare expenses.
Notification: Any changes in one's situation, such as address, job role, or health status, should be promptly reported to the immigration authority.

Additional Recommendations:

Accommodation Registration: Keeping a copy of the accommodation registration form is vital. This document can be crucial for various administrative processes.
Travel Document Validity: To avoid any complications, ensure that your travel document's validity exceeds the duration of your residence permit by at least three months.
Engaging with the Regional Directorate: Upon entering Hungary, it's beneficial to visit the Regional Directorate. This visit can provide clarity on various aspects of your stay and internship.

Additional Notes

Fee Exemptions: Certain categories, like Ukrainian citizens and Belorussian citizens coming for studies or employment, are exempt from administrative fees for residence permit issues or extensions.
Employment of Temporary Protection Beneficiaries: Employers must use a specific form to report the start and end of employment for individuals with temporary protection.
Piktalent Services for Hungary
We can provide a range of services to make the internship experience unforgettable.
Frequently Asked Questions