Discover Keszthely: Hungary's Scenic Gem by Lake Balaton
Situated on the Northwest corner of Lake Balaton, Keszthely radiates with a harmonious blend of Hungarian history, captivating architecture, and natural beauty. Did you know? Keszthely is often referred to as the "Hungarian sea" due to its proximity to Central Europe's biggest lake. The city is renowned for its picturesque streets, stunning architecture, and the rich Keszthely culture that dates back to the 6th-7th centuries. Its strategic location by Lake Balaton offers breathtaking landscapes, making it a top tourist destination in Hungary.
At Piktalent, we're thrilled to connect you with outstanding internship opportunities in Keszthely. Each position we showcase is carefully chosen to match your unique career goals. With our strong connections to leading businesses across diverse sectors in the city, you're not just securing an internship – you're embarking on a transformative journey tailored to your professional success.
Benefits of Interning in Keszthely, Hungary
Steer your ambitions towards the picturesque landscapes of Keszthely, Hungary. Located on the Northwest corner of Lake Balaton, often referred to as the "Hungarian sea," Keszthely is a harmonious blend of natural allure, historical importance, and cultural vibrancy. Choosing Keszthely as your internship destination lets you undergo professional growth and personal fulfillment amidst the tranquil waters of Lake Balaton. 
Keszthely's Historical Depth
Keszthely, with its rich history dating back to the Romanic population from Pannonia, has a culture that evolved mainly during the 6th-7th centuries. The city stands as a testament to Hungary's deep-rooted history and heritage. Interning in Keszthely offers a one-of-a-kind chance to delve into and comprehend the historical tales and architectural wonders of Hungary.
A Dive into Cultural Splendor
Keszthely presents an intriguing mix of Hungarian traditions and contemporary vibes. Dive deep into the city's cultural wealth, with a plethora of festivals, music events, and traditional celebrations narrating stories of this historical jewel. With its scenic lakeside views and architectural legacy, the city stands as a cultural sanctuary for those eager to experience the genuine Hungarian way of life. 
Embracing the Natural Beauty and Hungarian Legacy
Nestled on the western shore of Lake Balaton, Keszthely offers a unique blend of professional experiences and exploration of natural marvels. Revel in the scenic vistas, uncover the historical landmarks, and immerse yourself in local traditions and customs. Your internship in Keszthely is not merely a career move but a voyage through a mesmerizing Hungarian canvas painted with tales of nature, history, and culture.
Boundless Opportunities for Holistic Growth
Keszthely acknowledges your dedication and zeal. Beyond invaluable professional insights, Keszthely presents unmatched personal experiences. Savor the culinary masterpieces of traditional Hungarian cuisine, partake in the city's cultural events, or set out on journeys discovering the peaceful lake and historical landmarks. In Keszthely, internships transcend work confines, crafting a spectrum of experiences that resonate with your goals and passions.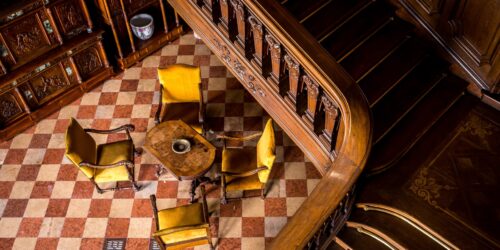 Discovering Keszthely: Hungary's Lakeside Gem
Our program offers internships in a variety of fields and the duration of the internships varies depending on the program but typically ranges from 3 to 12 months. These programs offer valuable work experience in a range of fields, including but not limited to:
Piktalent is an online platform where students, educational institutions and companies can find each other with ease. It's free to register, apply for vacancies and use our system. What's more, all our basic services are completely free for students and educational institutions to use.
For students or educational institutions who require extra help and personal support in organizing mobility placements, we have custom solutions- that may require the payment of a service fee.
FAQ for Internships in Keszthely, Hungary
Piktalent Services for Hungary
We can provide a range of services to make the internship experience unforgettable.