Discover Eger: Hungary's Historic Gem Amidst Wine and Thermal Baths
Nestled in northern Hungary, the historic city of Eger beckons with a harmonious blend of rich Hungarian history, stunning architecture, and a vibrant cultural ambiance. Did you know? Eger is an old Magyar tribal city with a bishopric that dates back to the 11th century. The town is renowned for its castle, thermal baths, historic buildings, and notably, the northernmost Turkish minaret. Moreover, Eger is celebrated for its superior wines, natural healing water springs, and significant monuments, making it a prominent tourist attraction in Hungary.
At Piktalent, we're thrilled to connect you with exceptional internship opportunities in Eger. Each position we highlight is meticulously selected to align with your distinct career aspirations. Thanks to our extensive ties with premier enterprises across varied sectors in the city, rest assured, you're not merely securing an internship – you're embarking on a defining journey uniquely crafted for your professional triumph.
Benefits of Interning in Eger, Hungary
Steer your ambitions towards the enchanting landscapes of Eger, Hungary. Located in the northern part of the country, Eger is a remarkable blend of natural allure, historical importance, and cultural vibrancy. Choosing Eger as your internship destination lets you undergo professional growth and personal fulfillment amidst the backdrop of the Eger Stream and its surrounding beauty.
Eger's Historic Significance
Eger, an ancient Magyar tribal city, stands as a testament to Hungary's deep-rooted history and heritage. The city, with its bishopric established in the 11th century, has witnessed significant events, including the Tatar invasion of the 13th century. The city is also renowned for its majestic Eger Castle and the northernmost Turkish minaret. Interning in Eger offers a singular chance to delve into and appreciate the historical tales and architectural wonders of Hungary.
Journey Through a Cultural Haven
Eger presents a captivating mix of Hungarian traditions and contemporary vibes. Dive deep into the cultural essence of the city, with a plethora of festivals, music events, and traditional celebrations narrating stories of this historical jewel. With its thermal baths, historic edifices, and the Eger Stream flowing through, the city stands as a cultural sanctuary for those eager to experience the genuine Hungarian way of life.
Embracing the Natural Beauty and Hungarian Legacy
Nestled amidst rolling hills and the Eger Stream, the city offers a unique blend of professional experiences and exploration of nature's marvels. Revel in the scenic vistas, discover the historical landmarks, and immerse yourself in local traditions and customs. Your internship in Eger is not merely a career milestone but a voyage through a mesmerizing Hungarian canvas painted with tales of nature, history, and culture.
Limitless Opportunities for Comprehensive Growth
Eger acknowledges and celebrates your dedication and zeal. Beyond invaluable professional insights, Eger introduces unmatched personal experiences. Savor the flavors of traditional Hungarian cuisine, partake in the city's cultural events, or set out on journeys exploring the thermal baths, historic landmarks, and renowned vineyards. In Eger, internships transcend professional confines, crafting a spectrum of experiences that resonate with your goals and passions.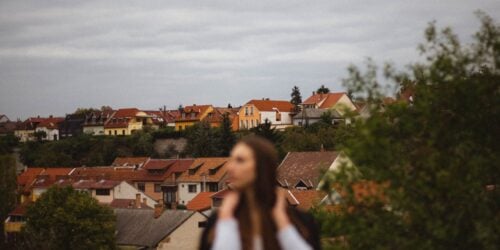 Discovering Eger: Hungary's Historical Gem
Our program offers internships in a variety of fields and the duration of the internships varies depending on the program but typically ranges from 3 to 12 months. These programs offer valuable work experience in a range of fields, including but not limited to:
Piktalent is an online platform where students, educational institutions and companies can find each other with ease. It's free to register, apply for vacancies and use our system. What's more, all our basic services are completely free for students and educational institutions to use.
For students or educational institutions who require extra help and personal support in organizing mobility placements, we have custom solutions- that may require the payment of a service fee.
FAQ for Internships in Eger, Hungary
Piktalent Services for Hungary
We can provide a range of services to make the internship experience unforgettable.