Young Talent Recruitment in Hungary:
Attract and Recruit Exceptional Young Talent in Hungary with

Piktalent's

Tailored Recruitment Solutions
Attract and recruit exceptional young talent in Hungary with Piktalent's tailored recruitment solutions. Dive into the Hungarian talent pool, a nation teeming with ambitious young professionals eager to seize opportunities in major cities like Budapest, Debrecen, and Szeged. With a population nearing 10 million and a highly educated workforce, Hungary stands as an ideal hub for businesses aiming for expansion. The country's commitment to its young talent is evident through initiatives like the National Talent Program, bridging Hungary with its young talents studying or working abroad.

Choose us for your recruitment needs in Hungary and discover why we are the preferred partner for companies in search of young, dynamic, and motivated professionals. Embark on your journey to find your next star employee in this vibrant Central European country with us. Contact us today.
Recruit Native Interns and Graduates for Teaching Jobs in Hungary
Connect with universities that offer native Hungarian teaching assistants and elevate your educational institution by bringing aboard passionate and skilled interns and graduates from Piktalent! With our specialized recruitment services, we ensure you find individuals who comprehend the unique needs of your school in Hungary and have a fervor for teaching. Don't compromise on quality: delve into our vast network and secure outstanding talent that will revolutionize your educational journey!
Our recruitment procedure commences with an in-depth analysis of your specific Hungarian needs and preferences. Subsequently, we source and screen qualified candidates who possess the essential skills to flourish in your institution in Hungary. Our main emphasis is on native Hungarian speakers, ensuring that they bring a depth of fluency and an intimate knowledge of Hungarian customs and traditions.
Furthermore, our interns and graduates are meticulously chosen for their proficiency in communication, their ability to resonate with students, and seamless integration into the Hungarian environment, considering the diverse educational structure, including formal and non-formal education systems prevalent in the country.
In Hungary, education is a valued asset with a significant portion of the youth enrolled in various forms of secondary education, reflecting the country's commitment to fostering knowledge and skills. We acknowledge the importance of aligning with the educational norms and standards of Hungary, where education is predominantly public and managed by the Ministry of Human Resources. Moreover, with a rich history of academic excellence spanning over 650 years, Hungary's first university was established in 1367 in Pécs, showcasing the nation's longstanding dedication to higher education.
We continue to offer unwavering support and guidance throughout the recruitment procedure, guaranteeing a streamlined and proficient experience both for you and your emerging talent. Our offerings are engineered to render your recruitment journey effortless, permitting you to concentrate on delivering superior educational experiences in Hungary.

Allow us to assist you in discovering your next teaching prodigy and elevate your institution's academic prowess in Hungary!

Register now
With our help, you can find the perfect intern or graduate to meet your teaching needs in Hungary.
Click Here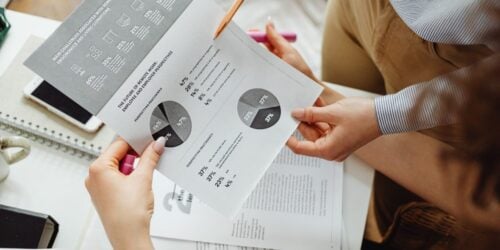 Register now
Don't miss out on the opportunity to attract top business and marketing talent to your team! 
Click Here
Hungary's Leading Marketing and Business Interns and Graduates
Introducing Piktalent's distinguished recruitment program tailored for business and marketing interns and graduates in Hungary. Unlock the gateway to a distinguished talent reservoir that offers you a competitive advantage in the modern market, paired with our unparalleled support at every stage. Hungary, renowned for its commitment to high-quality education and entrepreneurship, consistently cultivates some of the brightest minds in business and marketing on a global scale.
Did you know?
Hungary offers basic public education to all its citizens, free of charge. In 2021, the budgetary institutions' total expenditure on education was significant.
In Hungary, 33% of 15-19 year-olds are enrolled in general upper secondary education and 34% in vocational upper secondary education.
Budapest Business University is the largest university in Hungary dedicated to business education, with a student population of more than 18,000.
Our vast network comprises candidates from the finest educational establishments around the globe. Our meticulous recruitment process guarantees that only the cream of the crop reaches you, ensuring an impeccable match for your company's aspirations.
Embracing marketing interns and graduates from Hungary can gift your enterprise with unparalleled benefits, such as:
Channeling refreshing viewpoints and trailblazing ideas from dynamic young enthusiasts.
Staying leaps and bounds ahead in the game with a marketing brigade that's in sync with the latest industry evolutions and strategies.
Achieving optimum results without stretching your financial resources.

In an ever-evolving market like Hungary's, the right talent isn't just an asset—it's your ticket to unprecedented success. Let Piktalent be your guiding star in discovering the finest marketing and business interns and graduates for your dream team!
Unlock Hungary's Top IT and Graphic Design Minds
Elevate Your Business Through Innovative Central European Expertise: Discover Our Premier Interns and Graduates
Are you a Hungarian enterprise in pursuit of the finest IT or graphic design intern or graduate to uplift your brand? Dive into our unmatched program. In the heart of Hungary, our IT and graphic design initiative is renowned for aligning businesses with zealously driven interns and graduates, keen on imbibing knowledge and crafting an impact. With our access to a vast spectrum of candidates from institutions like the Budapest Metropolitan University and the Moholy-Nagy University of Art and Design, streamline your hiring process and amplify workplace diversity. Our program not only shapes the future of these budding talents with indispensable industry exposure, rigorous training, and invaluable networking prospects but also serves a bouquet of advantages to your establishment.
Hungary offers a selection of Bachelor's programs in Graphic Design, showcasing its commitment to fostering talents in this field. The Budapest Metropolitan University provides a Graphic Design BA program, emphasizing practical opportunities during education. Students can create illustrations using various techniques such as lithography, screen printing, linocut, and woodcut. Moreover, the Moholy-Nagy University of Art and Design in Budapest is one of the most popular universities for Graphic Design in Hungary, having produced many internationally acclaimed fashion designers.
IT or graphic design students in their second or third year of study.
IT or Graphic Design students in their final year or pursuing a master's degree.
Graduates with a degree in IT or Graphic Design.

These three candidate groups are highly qualified and equipped with the essential skills and knowledge for success in their respective fields. While 2nd and 3rd-year students excel in providing support with fundamental tasks, final-year or master's students, as well as graduates, resonate with businesses aspiring for self-sufficient talents ready to spearhead projects and seamlessly transition into a professional trajectory within the company.
Seize the opportunity to attract exceptional talent in Hungary and elevate your organization to new heights! Hungary's rich educational landscape, marked by institutions like the Budapest Metropolitan University, fosters a conducive environment for nurturing individuals with secondary general education and artistic abilities who aspire to be graphic design specialists.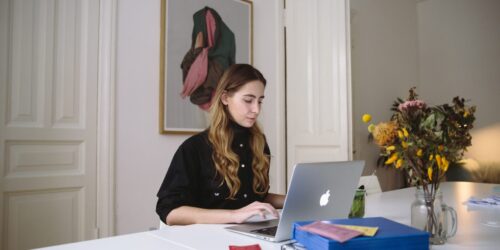 Register now
Discover the Perfect IT or Graphic Design Intern and Graduate to Help Your Business Thrive.
Click Here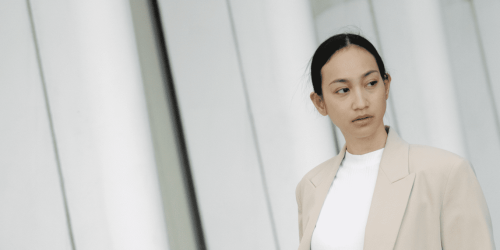 Register now
Don't miss out on the opportunity to attract top Hospitality and Tourism talent to your team! 
Click Here
Recruit the Best Hospitality and Tourism Young Talent in Hungary
In the rapidly growing hospitality and tourism sector in Hungary, especially in Budapest and the Central Danube region, securing top-tier talent can be the defining difference between success and stagnation.
Our recruitment initiative is tailored to connect businesses like yours with the most promising students and fresh graduates globally. Whether you're in need of adept chefs, proficient waitstaff, seasoned bar personnel, or skilled customer service experts, we're your go-to resource. With an in-depth understanding of the Hungarian hospitality landscape, filled with its unique challenges and vast opportunities, our team is dedicated to ensuring you secure the cream of the crop.
Fact 1: Budapest and Central Danube, along with the Lake Balaton and Western Transdanubia, are among Hungary's most popular tourist regions, drawing millions of visitors each year.
Fact 2: The Hungarian Tourism Agency's strategy for 2023-2030 aims to position Hungary as a leading destination in Central Europe, with aspirations to attract 20 million visitors.
Fact 3: From January to May 2023, guest nights in Hungary saw a 4% increase, reaching a total of 12.2 million.
Don't merely compete in Hungary's vibrant hospitality market; lead it. Collaborate with Piktalent today and watch your hospitality or tourism enterprise soar. Seize the opportunity to amplify your brand in Hungary's dynamic hospitality and tourism sector, especially in the bustling and historic city of Budapest. Reach out to us today, and let's together champion excellence!
We can provide a range of services to make your internship/job experience unforgettable.