Hungary Working Visas: Job Regulations and Requirements
A Guide to Working Abroad in Hungary: Navigating Opportunities in the Heart of Europe
Are you aiming to elevate your career in Hungary? Welcome to a nation renowned for its rich history, vibrant culture, and diverse opportunities. Hungary is a place where ambitious professionals can build the life they want, surrounded by picturesque landscapes and a high quality of life. This guide will provide you with essential insights to navigate the Hungarian job market and reach the pinnacle of your career ambitions.
Hungary maintains a balanced work culture, ensuring that working hours do not exceed 8 hours per day, and the maximum number of working hours over seven days, including overtime, should not exceed 48 hours. This approach fosters a healthy work-life balance, allowing you to explore the country's stunning landscapes and immerse yourself in its rich cultural heritage. Hungary is not just a place to work; it's a place to live, learn, and grow. Embrace the possibilities and build your success story in Hungary!
Hungary, a dynamic member of the European Union, beautifully blends its rich European heritage with modern business norms. For EU citizens with aspirations to work in Hungary, understanding the intricacies of the nation's labor laws and employment prerequisites is paramount. Let's delve into this detailed guide to effortlessly navigate the Hungarian employment terrain.
1. Essential Regulations and Requirements for EU Citizens:
No Work Visa Needed: EU citizens have the privilege of entering Hungary without the need for a work visa, offering a smooth start in the Hungarian job market. However, while a visa isn't mandatory, other crucial formalities demand attention.

Residence Permit – Beyond a Short Stay: A quick trip to Hungary doesn't require much paperwork. But for stays extending beyond 90 days, EU citizens must obtain a registration certificate from the local immigration office. This step is vital for establishing a residence. After a continuous and legal stay of 5 years in Hungary, EU nationals and their families can achieve permanent residence status.

Stay Updated with the Registration Certificate: Although the registration certificate lacks an expiration date, any significant change, like a job transition or a shift in the circumstances that led to its issuance, necessitates a visit to the immigration office. In some cases, reapplying might be essential.
2. Hungarian Employment Protocols:
Contractual Obligations: In Hungary, an employment contract in written form isn't a mere formality—it's mandated by law. This document should transparently detail the salary and the role of the employee. Specifying the workplace and contract duration, while not obligatory, ensures absolute clarity.

Probation Periods: Considering a probationary period in your contract? Hungarian regulations allow it, but it's capped at three months from the start date. An extension is possible, but the total duration must not exceed three months.

Termination Protocols: Leaving your job in Hungary can be a mutual agreement, a notice-based termination, or a direct dismissal. Employers, be aware: providing a written reason for dismissals is imperative. Moreover, there are specific guidelines and timelines for issuing notices.

Financial Responsibilities: Employers, be prepared for some math! Calculations for various taxes and contributions based on employees' gross salaries are essential. This encompasses the social contribution tax, vocational contribution, and personal income tax, among others.

Work-Life Harmony: Hungary promotes a harmonious work-life balance. The typical workday is eight hours, spanning five days a week. Additionally, employees are entitled to a minimum of twenty vacation days annually, with extra days based on age and parental status.
3. Thriving in the Hungarian Work Environment:
Understanding the Employment Contract: Being informed is empowering. Ensure every term, clause, and obligation in your contract is unambiguous. A written contract serves as your guide, spotlighting essential details like pay, position, and working hours.

Stay Updated with Labour Laws: Hungary's labor laws, particularly the Act I of 2012 on the Labour Code, form the foundation of employment relations. Familiarize yourself with these regulations to be well-versed in your rights and responsibilities.

Maximize the Perks: Hungary offers more than just work—it's also about the benefits! From the SZÉP Card, which covers meals, accommodations, and cultural experiences, to vouchers for education and gifts, the advantages are numerous. Familiarize yourself with these perks to fully enjoy them.

Graceful Exits: If you're considering a new opportunity, ensure every protocol, notice period, and justification aligns with Hungarian legal norms.

Tax Responsibilities: As a member of the Hungarian workforce, taxes, and contributions are integral to your financial journey. Stay informed about accurate deductions and be aware of any personal tax obligations. 
For non-EU citizens eyeing a career in this Central European gem, staying abreast of the latest visa and residence prerequisites is paramount.
1. Visa Requirements
Hungary, a proud member of the Schengen Area since 2007, facilitates travel across Schengen countries with a single visa.
Who Needs a Schengen Visa to Enter Hungary?
Nationals from countries without a visa liberalization agreement with the Schengen states.
Nationals from countries with a visa liberalization agreement have faced prior entry denials into Hungary or another Schengen nation.
Essential Documents for a Hungary Schengen Visa Application:
Hungarian visa application form.
Two recent passport-sized photos.
A passport with a minimum of 3 months' validity beyond the intended stay.
Previous visa copies (if applicable).
Hungary Travel Health Insurance (coverage of at least €30,000).
Travel itinerary or equivalent proof.
Accommodation details in Hungary.
Evidence of adequate financial resources.
A well-drafted cover letter outlining the visit's intent.
Proof of civil status (e.g., marriage certificate).
Visa Fees:
Adults: €80
Children (6-12 years): €40
Children below 6: Complimentary
Application Process:
Ascertain the visa category.
Fill out the visa application form meticulously.
Compile the necessary documents.
Schedule and participate in a visa interview.
Patiently await the processing of your application.


2. Residence Permit
Upon landing a job, non-EU citizens are mandated to procure a residence permit, granting them the legal right to live and work in Hungary. This entails submitting pertinent documents, notably a valid employment contract, to the Hungarian Immigration Office.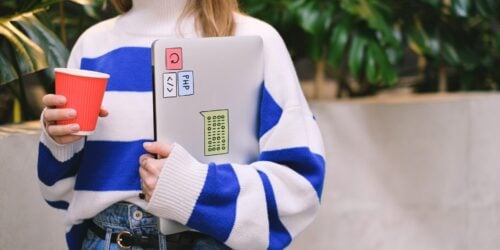 3. Extensions & Contemporary Procedures
Vigilance regarding visa and residence permit expiry is non-negotiable. While extensions are available for non-EU citizens, initiating the process ahead of time is advisable. With the evolving immigration landscape, acquainting oneself with the Hungarian Immigration Office's latest guidelines is of the essence.
4. Key Considerations for a Hassle-free Stay
Healthcare: Opt for a robust health insurance plan encompassing the entirety of your stay.
Accommodation: Establish a permanent residence and duly notify local authorities.
Taxes: Decode the Hungarian tax framework and ensure unwavering compliance.
Integration: Ponder enrolling in Hungarian language classes and immersing in the local culture and traditions.
5. Crafting a Memorable Hungarian Experience
Stay Informed: Periodically review updates on visa and employment stipulations.
Networking: Engage with expat communities and partake in local festivities to forge meaningful connections.
Emergency Preparedness: Maintain a directory of emergency contacts, including your homeland's embassy in Hungary.
Hungary, with its eclectic mix of opportunities, beckons non-EU citizens to its shores. By diligently adhering to the regulations, you're poised for a seamless transition and a rewarding professional journey in this mesmerizing nation.
Piktalent Services for Hungary
We can provide a range of services to make the internship experience unforgettable.
Frequently Asked Questions