Discover Debrecen and Elevate Your Career with Our Internship Programs
Debrecen, often referred to as the "Calvinist Rome," is the second-largest city in Hungary and holds a significant place in the nation's history. With its rich cultural heritage and the prominence of the Great Reformed Church, Debrecen stands as a testament to Hungary's deep-rooted traditions and values. The city's esteemed educational institutions offer a plethora of programs for students and professionals alike, making Debrecen a focal point for academic and vocational advancement.
At Piktalent,  our dedication remains steadfast in connecting you with unique internship opportunities in Debrecen, tailored to align with your career goals. Our proficient team partners with premier companies across diverse industries, ensuring you secure internships that provide invaluable experience, setting the foundation for your future endeavors. Beyond its professional sphere, Debrecen is renowned for its scholarship opportunities and comprehensive degree programs at Hungarian higher education institutions, specifically designed for international students. This enhances Debrecen's appeal as a preferred destination for internships and academic ventures.
Benefits of Interning in Debrecen
Interning in Debrecen offers a distinctive chance to explore one of Hungary's major cities while acquiring vital skills for your career path. Here are some of the advantages of our internship program in this dynamic city:
Unlocking Opportunities in a Key Hungarian City

Interning in Debrecen presents a prime opportunity for emerging professionals to gain practical experience in a city known for its educational and cultural significance. Debrecen, being home to the renowned University of Debrecen, boasts a diverse academic and business environment. This city offers a blend of traditional sectors and innovative ventures, ensuring a plethora of internship opportunities across various domains.
Immersing in Hungarian Culture and History

Debrecen, while not as internationally famed as Budapest, holds its own charm and historical significance. As an intern, you'll dive deep into the rich Hungarian traditions, experiencing its distinct customs, art, and local events. From the grandeur of the University of Debrecen to savoring regional dishes, you'll gain a deeper understanding of Hungary's unique cultural and educational landscape.
Benefitting from a Competitive Stipend Structure
In Debrecen, internships often come with competitive salaries, ensuring that interns are adequately compensated for their efforts. This financial support, combined with Debrecen's relatively affordable living costs, allows you to concentrate on refining your skills and extracting the utmost value from the internship.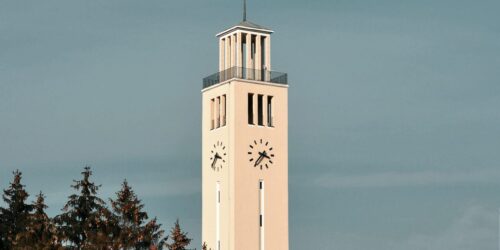 Discovering Debrecen: Hungary's Cultural Gem of the East
Our program offers internships in a variety of fields and the duration of the internships varies depending on the program but typically ranges from 3 to 12 months. These programs offer valuable work experience in a range of fields, including but not limited to:
Piktalent is an online platform where students, educational institutions and companies can find each other with ease. It's free to register, apply for vacancies and use our system. What's more, all our basic services are completely free for students and educational institutions to use.
For students or educational institutions who require extra help and personal support in organizing mobility placements, we have custom solutions- that may require the payment of a service fee.
FAQ for Internships in Debrecen, Hungary
Piktalent Services for Hungary
We can provide a range of services to make the internship experience unforgettable.