Custom Mobility Programs / Internships for Groups in Hungary
Enhance your students' global outlooks with

Piktalent's

bespoke mobility programs for groups in Hungary
Broaden your students' global perspectives with Piktalent's tailor-made mobility programs for groups in Hungary. Expand your students' or young professionals' horizons with Piktalent's tailor-made mobility programs in Hungary. Our programs provide a fusion of Central European culture, Hungarian language proficiency, and unparalleled professional development, setting the stage for true global competence.
🇭🇺 Did You Know?
Hungary's Olympic Achievements: Hungary has won more than 465 Olympic medals, making it one of the top countries in terms of gold medals per capita. They've won gold medals in every Olympics they've participated in, despite facing bans and boycotts in the past.

Unique Language: The Hungarian language is truly unique and is often considered one of the hardest languages to learn, especially in Europe. Its origins trace back to the steppe of Central Asia and the ancestors of the Magyar tribes who founded Hungary.

Thermal Springs of Budapest: Budapest, the capital of Hungary, boasts the highest number of thermal springs in the world. With over 1500 spas in Hungary, the capital stands out for its healing waters, attracting people for thousands of years. Every day, 70 million liters of thermal water rise to the surface in Budapest.

Located in the heart of Central Europe, Hungary offers a strategic location for exploring diverse European cultures and markets. As an academic institution, training center, or corporation in Hungary, we recognize the significance of crafting programs tailored to your distinct needs and aspirations. Collaborate with us and equip your students or young professionals with the edge they need to stand out in today's interconnected world.
Advantages of Mobility Programs for Groups in Hungary
Hungary, a nation renowned for its vibrant culture and storied past, emerges as a leading choice for international education and professional growth through its varied mobility programs. These initiatives are thoughtfully crafted to address the distinct requirements of universities, training institutions, and businesses, presenting a transformative journey in Central Europe, where the deep-rooted traditions are just one of the many attractions.
With mobility programs in Hungary specifically designed for both students and professionals, the horizon for advancement and creativity is limitless. Delve into the plethora of advantages Hungary presents:
Custom-Tailored for Distinctive Goals: Hungary's mobility programs are thoughtfully crafted to reflect your individual goals and aspirations. Be it an in-depth academic quest or a specialized professional project, Hungary is ready to facilitate, propelling you into the future with its varied initiatives.
Deep Dive into Cultural Mastery: Hungary, with its rich tapestry of history and contemporary influences, offers the ideal setting to hone sophisticated cross-cultural skills. Participants can immerse themselves in the Hungarian spirit, laying the groundwork for effective international collaborations down the line. Here, education transcends textbooks; it's about embracing the soul of a multifaceted society.
Language Excellence: Hungary, known for its linguistic diversity, presents a unique chance for language enhancement through its mobility programs. This prepares participants for global dialogues and empowers them to thrive in a multilingual setting.
Networking in the Hub of Innovation: Hungary has been a participant in programs like Erasmus and CEEPUS, connecting individuals with trailblazers from various sectors. This allows for the establishment of impactful relationships in a country recognized for its educational innovations and commitment to international collaboration.
Contact us
Ready to provide your students with a unique and valuable international experience in Hungary?
Click Here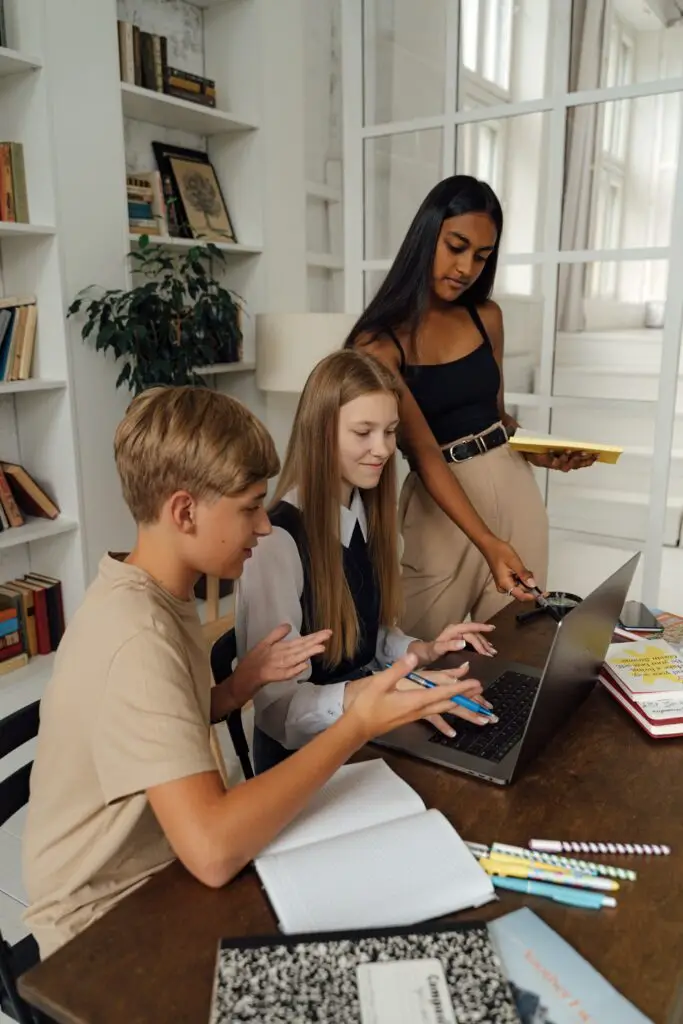 Why Choose Piktalent for Tailored Mobility Programs in Hungary
With a dedicated team of specialists well-versed in the intricacies of international mobility, Piktalent emerges as a leader in the Hungarian domain of educational and professional advancement. Our extensive experience, coupled with a profound understanding of Hungary's distinctive educational and corporate landscape, places us at the cutting edge of mobility solutions.
We excel in developing bespoke educational and training programs to assist universities, professional schools, and companies in realizing their objectives. With comprehensive insights into the unique challenges faced by these entities when orchestrating mobility initiatives for students or staff, we deliver invaluable solutions meticulously designed to meet each client's specifications.
Expertise: Our team provides decades of knowledge in formulating and executing personalized mobility programs for organizations.
High-quality: At our team, we strive to provide the best programs for all of our clients. We work with top-rated partners around the world to ensure that our programs meet the highest standards of quality and safety.
Consumer satisfaction: We strive to make sure that our clients are always well taken care of. Therefore, we partner closely with them to guarantee the success of their initiatives and are more than happy to lend a helping hand whenever needed!
Our Services for Groups in Hungary
At
Piktalent

, we sculpt the future of global mobility programs tailored especially for Hungary's academic and corporate sectors. Let your groups shine brighter with our expertise, and take your endeavors to an international arena!
Program design
Our team of experienced professionals is with you every step of the way as we craft a tailored program just for you. We take into consideration all your priorities, from budget and location to academic criteria, ensuring that our custom solution will provide maximum benefit.
Documentation
Our team is here to make sure that you don't get lost in the paperwork of traveling abroad, providing support every step of the way! We'll help clear any hurdles so your international experience runs smoothly and lives up to regulations.
Logistics
Allow us to handle the nitty-gritty of your program's logistics, from arranging travel and accommodation details down to providing onsite support. We guarantee a smooth operation for you so that all you have left is what matters most – fostering growth and knowledge among your group.
Contact us to delve deep into our mobility programs tailored to the Hungarian landscape and see how we can elevate your group's educational and professional aspirations. Whether it's leveraging state scholarships or participating in renowned programs, we ensure your experience in Hungary is unparalleled.

We can provide a range of services to make your internship/job experience unforgettable.