Discover Budapest and Elevate Your Career with Our Internship Programs
Budapest, the capital of Hungary, is celebrated for its vibrant tech landscape, deep-rooted historical significance, and lively arts and culture. With Hungary's prestigious universities offering placement programs for both students and non-students, Budapest stands as a hub for academic and professional growth. As a nexus for emerging startups and respected corporations, Budapest provides an ideal environment for budding professionals eager to gain international exposure and develop their expertise.
At Piktalent, we are unwavering in our commitment to match you with distinctive internship opportunities in Budapest, fine-tuned to your vocational aspirations. Our adept team collaborates with top-tier companies spanning a wide range of sectors, ensuring you access internships that offer invaluable and relevant experience for your onward journey. In addition to the city's dynamic professional landscape, Budapest boasts scholarship opportunities and full and partial degree programs at Hungarian higher education institutions, specifically tailored for international students. This enriches the city's allure as a favored spot for internships and academic pursuits.
Benefits of Interning in Budapest
Interning in Budapest offers a unique opportunity to delve deep into the heart of Central Europe while acquiring essential skills for your professional journey. Here are some of the advantages of our internship program in Hungary's capital:
Unlocking Opportunities in the Central European Hub

Interning in Budapest provides a golden opportunity for budding professionals to gain hands-on experience in a rapidly growing European city. Budapest is known for its diverse business environment, with a mix of traditional industries and modern startups. The city is home to numerous multinational firms and prestigious institutions, ensuring a wide range of internship opportunities across various sectors.
Immersing in Hungarian Culture and History

Budapest, often referred to as the "Paris of the East", is rich in history, culture, and traditions. As an intern, you'll immerse yourself in the vibrant Hungarian heritage, experiencing its unique customs, art, and local festivities. From the architectural wonders along the Danube River to indulging in traditional dishes like Gulyás and Pörkölt, you'll gain insights into Hungary's distinctive cultural fabric.
Benefitting from a Supportive Stipend Structure

In Budapest, internships often come with stipends, assisting interns in managing their living expenses during their tenure. Although stipends may vary, Budapest, with its affordable living costs compared to other European cities, ensures that you can make the most of your remuneration. This financial support allows you to focus on honing your skills and maximizing the benefits of the internship.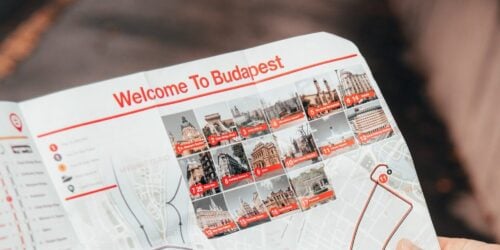 Discovering Budapest: Hungary's Vibrant Capital
Our program offers internships in a variety of fields and the duration of the internships varies depending on the program but typically ranges from 3 to 12 months. These programs offer valuable work experience in a range of fields, including but not limited to:
Piktalent is an online platform where students, educational institutions and companies can find each other with ease. It's free to register, apply for vacancies and use our system. What's more, all our basic services are completely free for students and educational institutions to use.
For students or educational institutions who require extra help and personal support in organizing mobility placements, we have custom solutions- that may require the payment of a service fee.
FAQ for Internships in Budapest, Hungary
Piktalent Services for Hungary
We can provide a range of services to make the internship experience unforgettable.