Discover Exciting Internship Opportunities in Porto, Portugal.
As Portugal's second-largest city, Porto, a vibrant city in northern Portugal, is famous for its stunning historic center, colorful buildings, and delicious Port wine.  With a thriving economy, Porto offers internships in a variety of fields, including tech, marketing, hospitality, and more.
Interns can gain valuable skills and experience while immersing themselves in the local culture, enjoying delicious food, exploring historic landmarks, and connecting with a welcoming community of locals and fellow expats. Come discover this charming city and take the first step towards a successful career!
Benefits of Interning in Porto
Dreaming of an unforgettable internship abroad that can take your career to new heights? With our program, you'll gain invaluable professional experience and immerse yourself in the energetic local culture. From the captivating historical landmarks to the tantalizing cuisine, Porto has something for everyone.
Immerse yourself in the local culture, explore the country's breathtaking natural beauty, and gain valuable experience in your field. With a range of exceptional benefits, our program offers a truly unique and unforgettable experience.
Boost your career with valuable professional experience
As an intern in Porto, you'll have the opportunity to gain valuable professional experience in your field, enhancing your skills and knowledge and boosting your resume.
Experience the rich history and vibrant culture of Porto
Porto is a city with a rich history and a vibrant contemporary culture, providing interns with a unique opportunity to immerse themselves in the local way of life and broaden their worldview.
Learn a valuable new skill and immerse yourself in Portuguese culture
Portuguese is the official language of Portugal, and interning in Porto offers interns the opportunity to learn and practice the language, adding a valuable skill to their repertoire.
Embark on an adventure of a lifetime
Portugal offers incredible natural beauty, fascinating history, and a dynamic contemporary culture, making it an ideal destination for those seeking adventure and new experiences.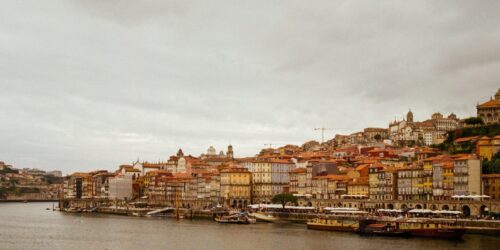 Our program offers internships in a variety of fields and the duration of the internships varies depending on the program but typically ranges from 3 to 12 months. These programs offer valuable work experience in a range of fields, including but not limited to:
Piktalent is an online platform where students, educational institutions and companies can find each other with ease. It's free to register, apply for vacancies and use our system. What's more, all our basic services are completely free for students and educational institutions to use.
For students or educational institutions who require extra help and personal support in organizing mobility placements, we have custom solutions- that may require the payment of a service fee.
FAQ about Internships in Porto, Portugal
Piktalent Services for Portugal
We can provide a range of services to make your internship experience unforgettable.