Interning in Leiria can be a valuable experience for students and recent graduates looking to gain practical skills.
Leiria is a charming city located in the central region of Portugal. With its rich history, stunning architecture, and vibrant cultural scene, it's no wonder that Leiria has become a popular destination for students seeking internships.
From marketing and finance to engineering and hospitality, Leiria offers a diverse range of internship opportunities that will help you gain valuable hands-on experience and enhance your professional skills. So if you're looking to kickstart your career in a beautiful and dynamic city, Leiria is the perfect place to start.
Benefits of Interning in Leiria
Interning in Leiria, Portugal is an amazing opportunity to gain valuable work experience while exploring one of Portugal's most historic and charming cities. Here are some of the benefits of our internship program:
Discover the rich culture and history of Leiria and Portugal
Leiria and its surrounding region are known for their rich history, natural beauty, and vibrant cultural scene. From the stunning beaches to the medieval castles and museums, there is always something new and exciting to explore in this beautiful region of Portugal.
Grow your professional network with global connections
Leiria is home to a thriving and welcoming community of professionals, and interning here gives you a chance to build valuable connections, create relationships, and expand your professional network on a global level
Accelerate your career growth
An internship in Leiria can provide you with valuable work experience that can help you advance your career. You may also learn new skills and gain a better understanding of your strengths and weaknesses.
Expand your cultural horizons
Leiria is located near several major tourist destinations, such as Lisbon, Porto, and the Algarve. Interning in Leiria can give you the chance to explore these places and broaden your cultural horizons.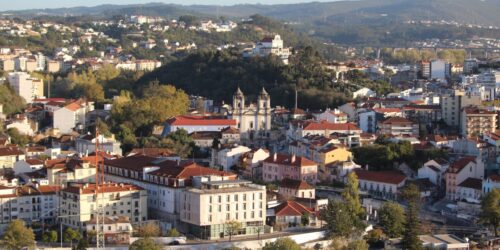 Our program offers internships in a variety of fields and the duration of the internships varies depending on the program but typically ranges from 3 to 12 months. These programs offer valuable work experience in a range of fields, including but not limited to:
Piktalent is an online platform where students, educational institutions and companies can find each other with ease. It's free to register, apply for vacancies and use our system. What's more, all our basic services are completely free for students and educational institutions to use.
For students or educational institutions who require extra help and personal support in organizing mobility placements, we have custom solutions- that may require the payment of a service fee.
FAQ about Internships in Leiria, Portugal
Piktalent Services for Portugal
We can provide a range of services to make your internship experience unforgettable.