Interning in Setúbal can be a unique and rewarding experience for students and young professionals.
Setúbal is a charming port city located in the Lisbon metropolitan area. It is a historic city with a rich cultural heritage, evident in its picturesque old town, historic monuments, and museums. It is also an important economic center, with a thriving fishing industry and a growing tourism sector. 
Internship opportunities in Setúbal are diverse and plentiful, spanning a wide range of industries and fields. Whether you're interested in business, technology, hospitality, or education, you're sure to find an internship that suits your interests and career goals.
In addition to its internship opportunities, Setúbal offers a welcoming and supportive environment for interns. With a thriving local community and a range of cultural events and activities, interns in Setúbal can make meaningful connections and build lasting relationships.
Benefits of Interning in Setúbal
Interning in Setúbal can provide a valuable and enriching experience for interns, with the chance to gain hands-on experience in their chosen field, explore a new culture, and make lasting connections with people from all over the world.
Embark on an unforgettable journey with us to immerse yourself in the vibrant local culture and acquire invaluable expertise in your desired field. Take hold of this incredible opportunity to relish in the following benefits:
Hands-on experience and mentorship in diverse industries
Setúbal is home to a diverse range of industries, including tourism, business, engineering, IT, and more. Interns can gain hands-on experience and practical skills in their chosen field, and benefit from the mentorship and guidance of experienced professionals.
Exploring Setúbal's natural beauty
This beautiful city is situated in the Arrábida Natural Park, a stunning area of coastline and wilderness that offers ample opportunities for outdoor activities, such as hiking, swimming, and surfing..
From ity lights to coastal delights
Setúbal is just a short distance from Lisbon, one of Europe's most vibrant and cosmopolitan cities. Interns can take advantage of the city's museums, galleries, nightlife, and cultural events, as well as its international airport and transport links.
Immerse yourself in Portuguese culture
This place offers a rich cultural experience, with its historic sites, museums, festivals, and gastronomy. Interns can immerse themselves in the local culture and language, and gain a deeper understanding of Portuguese customs and traditions.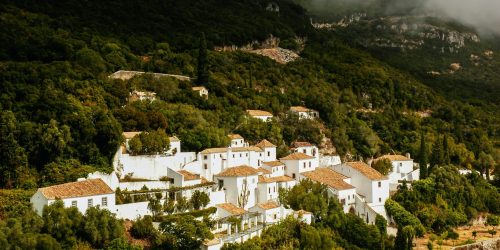 Places you need to visit in Setúbal
Our program offers internships in a variety of fields and the duration of the internships varies depending on the program but typically ranges from 3 to 12 months. These programs offer valuable work experience in a range of fields, including but not limited to:
Piktalent is an online platform where students, educational institutions and companies can find each other with ease. It's free to register, apply for vacancies and use our system. What's more, all our basic services are completely free for students and educational institutions to use.
For students or educational institutions who require extra help and personal support in organizing mobility placements, we have custom solutions- that may require the payment of a service fee.
FAQ about Internships in Setúbal, Portugal
Piktalent Services for Portugal
We can provide a range of services to make your internship experience unforgettable.