Gain Professional Experience in a Charming Coastal City.
Aveiro, also known as the "Portuguese Venice," is a charming coastal city located in the central region of Portugal. Its picturesque canals, colorful boats called "moliceiros," and stunning Art Nouveau architecture make it a popular tourist destination. The city offers a vibrant cultural scene, with plenty of museums, galleries, and festivals to explore. Is home to several universities, research centers, and thriving industries.
For those looking to gain professional experience, Aveiro is also home to various internship opportunities in fields such as engineering, technology, and design. With its mix of traditional charm and modern opportunities.
Overall, an internship in Aveiro can provide an excellent opportunity to gain practical experience, enhance one's resume, and learn about Portuguese culture and industry.
Benefits of Interning in Aveiro
Interning in Aveiro, Portugal is a unique opportunity to gain valuable experience in your field while discovering one of Portugal's most charming and dynamic cities. Here are some of the benefits of our internship program:
Take a voyage to submerge yourself in the lively local culture, behold the breathtaking natural beauty of the country, and gain priceless expertise in your desired field. Consider the following advantages:
Enhance skills and boost career prospects
Interns can gain practical experience and apply their academic knowledge in a real-world setting. This can help to enhance their skills and make them more marketable in their chosen field.
Immerse yourself in Aveiro's rich culture and history
Aveiro is a city steeped in history, with a beautiful blend of traditional and contemporary architecture, music, and art. With its stunning canals, picturesque beaches, and vibrant cultural scene, Aveiro has something to offer everyone. By interning in Aveiro, you'll have the opportunity to experience Portuguese culture and gain a deeper understanding of the country.
Boost your resume with valuable experience
Employers value international experience, and interning in Aveiro, Portugal will show that you are adaptable, independent, and capable of thriving in a multicultural environment. This will make you stand out from the competition when applying for future jobs or internships.
Enjoy a high quality of life
Portugal is known for its high quality of life, and Aveiro is no exception. With its mild climate, delicious cuisine, and welcoming locals, Aveiro offers a comfortable and enjoyable living experience for interns. Additionally, the cost of living in Aveiro is lower compared to other European cities, making it a more affordable destination for interns.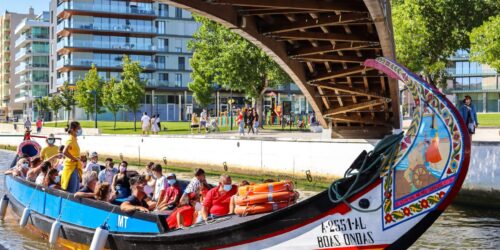 Places you need to visit in Aveiro
Our program offers internships in a variety of fields and the duration of the internships varies depending on the program but typically ranges from 3 to 12 months. These programs offer valuable work experience in a range of fields, including but not limited to:
Piktalent is an online platform where students, educational institutions and companies can find each other with ease. It's free to register, apply for vacancies and use our system. What's more, all our basic services are completely free for students and educational institutions to use.
For students or educational institutions who require extra help and personal support in organizing mobility placements, we have custom solutions- that may require the payment of a service fee.
FAQ about Internships in Aveiro, Portugal
Piktalent Services for Portugal
We can provide a range of services to make your internship experience unforgettable.