Portugal: Eligibility and Guidelines for Students and Recent Graduates
Open the Pathway to Your Ideal Internship in Portugal
Are you considering an internship in Portugal but unsure if you meet the eligibility requirements? Navigating the complex world of internships can be daunting, especially in a foreign country. But don't worry, Piktalent is here to help. As experts in internship arrangements, we can guide you through the process, no matter your nationality or personal situation.
To ensure you're fully prepared for this exciting opportunity, we've put together a guide outlining the eligibility requirements and guidelines for internships in Portugal.
2023 Updates on Internship Laws
Portugal is stepping up for its young workforce. With new laws in place, there's a reduced emphasis on short-term contracts and a guaranteed minimum pay for interns. Plus, expect better overtime and redundancy packages.
Internships in Portugal are diverse, each with unique benefits. While specifics might vary, one thing's for sure: At Piktalent, we're here to guide you through Portugal's evolving job market, ensuring you find the perfect fit.
Eligibility Requirements for Internships in Portugal
To secure an internship in Portugal, it's crucial to be well-versed with the latest requirements and processes. Here's a comprehensive guide on eligibility and documentation for internships in Portugal:
Educational Enrollment or Recent Graduation: To be considered for an internship, you should either be currently enrolled in an educational institution or have graduated within the past 12 months.
Health Insurance Coverage: Ensure you have health insurance coverage that remains valid throughout your stay in Portugal.
Valid Passport and Visa/Work Permit: For non-EU citizens, a valid passport is essential, and depending on your country of citizenship, you may need to obtain a specific visa or work permit to legally intern in Portugal.
Language Proficiency: A good command of the Portuguese language is usually a prerequisite. Ensure you have the necessary language skills to fulfill your internship duties effectively.
For Portuguese Citizens and Residents:
If you're a Portuguese resident aiming for an internship in Portugal, you'll need to adhere to specific laws and regulations. This includes having a signed agreement with the host company detailing the internship's duration, tasks, and compensation (if any). This agreement, coupled with other necessary documents like proof of enrollment or recent graduation, should be presented to Portuguese authorities.
Legislation and Norms:
Internships in Portugal are regulated by specific legislation to safeguard interns' rights and ensure equitable working conditions. The pivotal legislations are:
Labor Code (Código do Trabalho): This code delineates the general rules governing employment relationships in Portugal, encompassing internships. It sets the standards for working hours, minimum wage, vacation entitlements, and other employment-related aspects.

Decree-Law No. 66/2011: This decree-law is tailored for internships in Portugal. It elucidates the legal framework for internships, highlighting the duration, rights and obligations of both interns and host companies, and payment conditions.

IEFP Regulations: The IEFP has set regulations for internships offered through its programs. These regulations delve into eligibility criteria, application processes, and specific requirements for IEFP internships.
In line with the Decent Work Agenda, the new Labor Code, Law n. º 13/2023 of April 3, has introduced several changes:
For Companies: Collective dismissal compensations have become costlier, additional work beyond 100 hours annually now has double its value, and there's an increase in compensation for the expiration of fixed-term employment contracts. Notably, after terminating contracts, companies can't use outsourcing services for 12 months due to redundancies. Moreover, work on platforms is now regulated, and temporary employment contracts have a maximum limit of 4 renewals.

For Workers: There's a tax exemption for telework expenses, an extension of the father's parental leave period to 28 days, and the right to telework has been extended to parents with children having chronic illnesses, disabilities, or undergoing oncology treatments. Importantly, professional internships must now be compensated with a minimum of 80% of the National Minimum Wage.
For European citizens, the process of interning in Portugal remains relatively straightforward. Depending on your educational institution's stipulations, you can undertake a mandatory or voluntary internship. The former necessitates a training agreement signed by all parties, while the latter only requires a company acceptance letter and proof of financial support.
For non-EU citizens, the process might seem intricate, but platforms like Piktalent are here to assist. With extensive experience in aiding international students and graduates, Piktalent ensures you meet all prerequisites for a fruitful internship experience in Portugal.

For a more detailed breakdown on visa and work permit requirements, please refer to our documentation section, located in the right-hand column.
Guidelines for Internships in Portugal
Below are a few pointers that can assist you in obtaining an internship in Portugal:
Initiate your search in advance: Initiate your internship quest no less than six months prior to your intended start date.

Utilize digital resources: Using Piktalent and job portals is an excellent method for discovering internship prospects.

Network: Participate in job fairs and networking events as they provide opportunities to interact with potential employers and establish professional relationships

Get your application ready: Ensure that your application comprises of a cover letter, CV, and all pertinent certificates or diplomas.

Exercise patience: Be ready to wait as the internship application procedure in Portugal may take a considerable amount of time.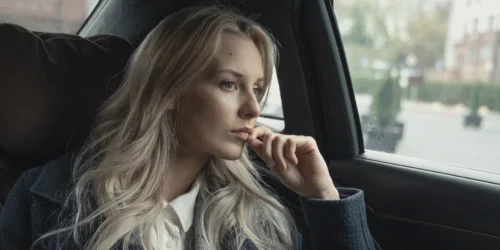 Portugal Cultural Considerations
Having an awareness and appreciation for the cultural customs and traditions of Portugal is crucial when undertaking an internship there. Here are a few key considerations to bear in mind:
Piktalent Services for Portugal
We can provide a range of services to make your internship experience unforgettable.
Frequently Asked Questions