Interning in Faro can be a rewarding and enriching experience.
Faro is a vibrant city located in the Algarve region of Portugal, known for its sunny weather, beautiful beaches, and rich cultural heritage. As a popular tourist destination, Faro offers a wide range of internship opportunities in areas such as hospitality, tourism, and event management.
With its bustling city center and proximity to natural attractions such as Ria Formosa Natural Park, Faro provides a unique setting for interns to gain valuable hands-on experience while exploring all that the region has to offer.
Whether you're interested in working for a local business, a multinational corporation, or a non-profit organization, Faro is a great place to launch your career and build your professional network.
Benefits of Interning in Faro
As an intern in Faro, you will have the opportunity to gain hands-on experience in your desired field and learn from experienced professionals.
Join us on an extraordinary journey to fully immerse yourself in the vibrant local culture while acquiring invaluable expertise in your desired field. Seize the incredible opportunity to relish in the following benefits:
Immerse yourself in Portuguese culture
Faro is a vibrant and diverse city with a rich history and culture. Interning in Faro provides the opportunity to experience and learn about Portuguese culture, customs, and traditions.
Boost your career prospects with practical work experience
Interning in Faro allows individuals to gain practical work experience in their desired field, which can help enhance their resume and improve their chances of future employment.
Networking and career opportunities
Interning in Faro provides the opportunity to meet and network with professionals in your field, which can lead to future job opportunities or collaborations.
The travel opportunities available
Faro is a gateway to many other beautiful places in Portugal, such as the Algarve region, Lisbon, and Porto. Interns in Faro can take advantage of these travel opportunities to explore and experience more of the country.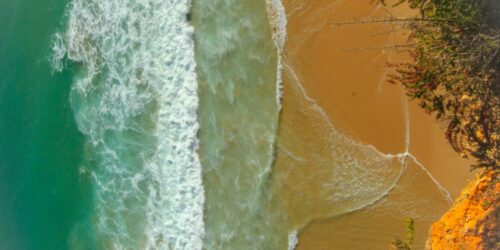 Our program offers internships in a variety of fields and the duration of the internships varies depending on the program but typically ranges from 3 to 12 months. These programs offer valuable work experience in a range of fields, including but not limited to:
Piktalent is an online platform where students, educational institutions and companies can find each other with ease. It's free to register, apply for vacancies and use our system. What's more, all our basic services are completely free for students and educational institutions to use.
For students or educational institutions who require extra help and personal support in organizing mobility placements, we have custom solutions- that may require the payment of a service fee.
FAQ about Internships in Faro, Portugal
Piktalent Services for Portugal
We can provide a range of services to make the internship experience unforgettable.