Internships in Vila Nova de Gaia
An internship in Vila Nova de Gaia has the potential to be an incredibly enriching experience.
Gaia, or Vila Nova de Gaia, is a distinct city located across the Douro River from Porto. Despite their close proximity, the two cities are separate municipalities with their own unique identities.
With its popularity as a tourist destination, both Porto and Vila Nova de Gaia are often visited by tourists, with the riverbank being a bustling hub of activity. Several beautiful bridges connecting the two cities provide picturesque views of the Porto riverside.
Vila Nova de Gaia presents a fantastic opportunity for interns, offering the best of both worlds: the advantages of a bustling city like Porto and a chance to experience the traditional environment built around the wine culture.
Benefits of Interning in Gaia
Looking for an unforgettable internship abroad that will transform your career? Our program offers the perfect blend of professional development and cultural immersion in Vila Nova de Gaia. Discover captivating historical landmarks, tantalizing cuisine, and the energetic local culture, all while gaining invaluable experience in your field.
Embark on a journey to immerse yourself in the vibrant local culture, witness the stunning natural beauty of the country, and acquire invaluable experience in your chosen field. Check this benefits:
Opportunity to learn about the wine industry and Portuguese culture
Vila Nova de Gaia is known for its port wine cellars and provides a unique opportunity for interns to learn about the wine industry and the cultural significance of wine in the region.
A gateway to exploring the best of Porto
Located just across the river from Porto, Vila Nova de Gaia offers interns easy access to all that the bustling city has to offer, including a thriving startup scene, cultural events, and historic landmarks.
Discover the traditional charm of Vila Nova de Gaia
Despite its proximity to Porto, Vila Nova de Gaia has managed to maintain its traditional charm and character, providing interns with a unique experience of local culture.
An ideal location for an internship abroad
Compared to other European cities, Vila Nova de Gaia offers relatively affordable living costs, making it an ideal location for an internship abroad.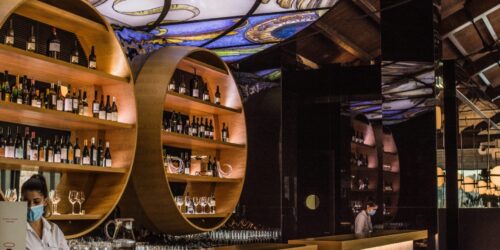 Places to visit in Vila Nova de Gaia
Our program offers internships in a variety of fields and the duration of the internships varies depending on the program but typically ranges from 3 to 12 months. These programs offer valuable work experience in a range of fields, including but not limited to:
Piktalent is an online platform where students, educational institutions and companies can find each other with ease. It's free to register, apply for vacancies and use our system. What's more, all our basic services are completely free for students and educational institutions to use.
For students or educational institutions who require extra help and personal support in organizing mobility placements, we have custom solutions- that may require the payment of a service fee.
FAQ about Internships in Vila Nova de Gaia, Portugal
Piktalent Services for Portugal
We can provide a range of services to make your internship experience unforgettable.