Discover Klaipėda: Lithuania's Gateway of Maritime Heritage and Culture
Situated on the coast of the Baltic Sea, the enchanting city of Klaipėda is a beacon of rich Baltic history, maritime heritage, and cultural diversity. Did you know? Klaipėda is the oldest city in Lithuania and one of the oldest on the eastern coast of the Baltic Sea, offering a unique blend of architectural styles and historical landmarks. The city's strategic location as the only major seaport in Lithuania makes it a pivotal hub for maritime activities and international trade. Klaipėda's old town is adorned with German-style, 18th-century wood-framed buildings, reflecting its historical significance and diverse cultural influences. The city's main gathering spot, Theater Square, is home to the neoclassical Drama Theater, a nearly 200-year-old establishment and a testament to the city's vibrant cultural scene. 
At Piktalent, we are thrilled to connect you with outstanding internship opportunities in Klaipėda. Each opportunity we present is carefully chosen to match your individual career goals. With our strong connections with leading companies across diverse sectors in the city, you can be confident that you are not just securing an internship – you are stepping into a transformative experience designed for your professional success.
Benefits of Interning in Klaipėda, Lithuania
Embark on a transformative journey in the vibrant city of Klaipėda, Lithuania. Located along the Baltic Sea, Klaipėda is a harmonious fusion of cultural richness, innovative spirit, and diverse opportunities. Opting for an internship in Klaipėda is a gateway to both professional development and profound personal enrichment.
Klaipėda's Thriving Professional Landscape

Klaipėda, with its booming job market and young, English-speaking population, is a fertile ground for budding professionals. The city is a hub of Lithuanian manufacturing, employing a significant portion of the working population in this sector. Interns in Klaipėda can immerse themselves in a dynamic environment, learning and contributing to various industries.
Dive into Lithuanian Culture and Innovation
Klaipėda is a melting pot of traditions and modernity, allowing interns to experience the rich Lithuanian culture. The city offers unique financial incentives to foreign investors, making it a favorable ground for business expansion and establishment. Interns can witness and be part of the innovative developments and entrepreneurial spirit flourishing in the city.
Explore the Baltic Charm and Lithuanian Heritage
Situated on the coast of the Baltic Sea, Klaipėda presents a unique blend of natural beauty and cultural heritage. Interns can explore the city's historical architecture, participate in local festivals, and savor the traditional Lithuanian cuisine. The city's location also offers a chance to experience the serene Baltic landscapes and seascapes, adding a refreshing dimension to the internship experience.
Unparalleled Opportunities for Holistic Development
Klaipėda is not just a place for professional growth; it's a city where personal development and enjoyment go hand in hand with work. The low cost of living and the happy and safe environment make the city an ideal place for interns looking to balance work and life effectively. The diverse experiences available in Klaipėda ensure a fulfilling and enriching internship journey.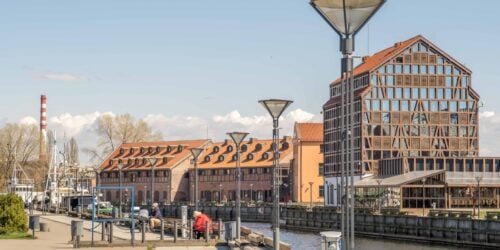 Discovering Klaipėda: Lithuania's Maritime Jewel
Our program offers internships in a variety of fields and the duration of the internships varies depending on the program but typically ranges from 3 to 12 months. These programs offer valuable work experience in a range of fields, including but not limited to:
Piktalent is an online platform where students, educational institutions and companies can find each other with ease. It's free to register, apply for vacancies and use our system. What's more, all our basic services are completely free for students and educational institutions to use.
For students or educational institutions who require extra help and personal support in organizing mobility placements, we have custom solutions- that may require the payment of a service fee.
FAQ for Internships in Klaipėda, Lithuania
Piktalent Services for Lithuania
We can provide a range of services to make the internship experience unforgettable.