Discover Kaunas: Lithuania's Center of Economic, Scientific, and Cultural Life
Situated at the heart of Lithuania, the dynamic city of Kaunas stands out as a beacon of economic, scientific, and cultural achievements. Did you know? Kaunas is renowned for its Interwar architecture which has been awarded the European Heritage label and is making strides towards a UNESCO recognition. The city's strategic location at the confluence of the Nemunas and Neris rivers has played a pivotal role in its historical and economic significance. Furthermore, Kaunas was once a center of Jewish learning, with the yeshiva in Slobodka (Vilijampolė) being recognized as one of Europe's most prestigious institutes of higher Jewish learning.
At Piktalent, we're thrilled to bridge the gap between you and outstanding internship opportunities in Kaunas. Every opportunity we present is carefully curated to resonate with your unique career goals. Leveraging our deep-rooted connections with top-tier companies across diverse sectors in the city, we ensure that you're not just landing an internship – you're embarking on a transformative journey tailored for your professional triumph.
Benefits of Interning in Kaunas, Lithuania
Steer your ambitions towards the vibrant landscapes of Kaunas, Lithuania. Located in the heart of the country, Kaunas is a harmonious blend of historical charm, modern innovation, and cultural richness. Opting for an internship in Kaunas offers you a dual advantage: professional enhancement and personal development in the midst of Lithuanian heritage.
Kaunas's Dynamic Academic and Economic Growth
Kaunas is not only historically significant but also an emerging hub for education and economic development. The city boasts some of the fastest-growing salaries in Lithuania due to large-scale investment projects and rapid development. Whether you're leading an active or more of a sedentary lifestyle, the city caters to everyone, making it an ideal place for interns from various backgrounds.
Dive into the Cultural Heart of Lithuania
Kaunas presents a captivating blend of Lithuanian traditions and contemporary European flair. Explore the historic Old Town, which dates back to the 1300s, and immerse yourself in the city's rich history. Celebrate innovation and artistry in the numerous festivals, music events, and theaters that echo tales of this Lithuanian gem.
Experience the Lithuanian Legacy and Natural Beauty
Situated on the confluence of the Nemunas and Neris rivers, Kaunas provides a unique opportunity to combine professional experience with the beauty of nature. Engage with the local culture, traditions, and the welcoming spirit of the Lithuanian people. Your internship in Kaunas is not just a career move but a journey through a captivating Lithuanian narrative filled with stories of nature, history, and progress.
Endless Opportunities for Holistic Development
Kaunas rewards your commitment and zeal. Beyond the professional benefits, Kaunas offers unmatched personal experiences. Delight in the culinary wonders of traditional Lithuanian cuisine, participate in the city's vibrant events, or explore the natural beauty that surrounds it. In Kaunas, internships go beyond work, crafting a tapestry of experiences that resonate with your goals and passions.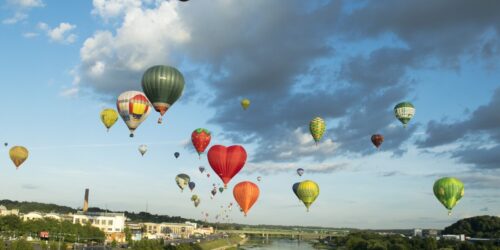 Discovering Kaunas: Lithuania's Cultural Beacon
Our program offers internships in a variety of fields and the duration of the internships varies depending on the program but typically ranges from 3 to 12 months. These programs offer valuable work experience in a range of fields, including but not limited to:
Piktalent is an online platform where students, educational institutions and companies can find each other with ease. It's free to register, apply for vacancies and use our system. What's more, all our basic services are completely free for students and educational institutions to use.
For students or educational institutions who require extra help and personal support in organizing mobility placements, we have custom solutions- that may require the payment of a service fee.
FAQ for Internships in Kaunas, Lithuania
Piktalent Services for Lithuania
We can provide a range of services to make the internship experience unforgettable.