Custom Mobility Programs / Internships for Groups in Lithuania
Enhance your students' global outlooks with

Piktalent's

bespoke mobility programs for groups in Lithuania
Broaden your students' global perspectives with Piktalent's tailor-made mobility programs for groups in Lithuania. Expand your students' or young professionals' horizons with Piktalent's tailor-made mobility programs in Lithuania. Our programs provide a fusion of Baltic culture, Lithuanian language proficiency, and unparalleled professional development, setting the stage for true global competence.
🇱🇹 Did You Know?
Lithuania is home to the oldest surviving Indo-European language in the world, considered an archaic language, similar in some ways to Sanskrit. Dive into a country that is a hub for linguistic studies and cultural richness. With its emphasis on tradition, sustainability, and equality, Lithuania consistently ranks as a unique destination for quality of life. Experience the Lithuanian way of life and its impact on business practices firsthand.
Lithuania was the first country to declare independence from the Soviet Union, leading the way for other nations to break free. Engage in a space that promotes free-thinking, teamwork, and problem-solving skills, enriched by a history of resilience and independence.
Located in the geographical center of Europe, Lithuania offers a strategic location for exploring diverse European cultures and markets. As an academic institution, training center, or corporation in Lithuania, we recognize the significance of crafting programs tailored to your distinct needs and aspirations. Collaborate with us and equip your students or young professionals with the edge they need to stand out in today's interconnected world.
Advantages of Mobility Programs for Groups in Lithuania
Lithuania, a country rich in culture and history, stands as a prominent destination for international education and professional development through its diverse mobility programs. These programs are meticulously designed to meet the unique needs of universities, training schools, and corporate entities, offering a transformative experience in the heart of Europe, where the rich heritage isn't the only thing that captivates the mind. 
With mobility programs in Lithuania tailored to cater to students and professionals, the potential for growth and innovation is boundless. Explore the myriad of benefits that Lithuania offers:
Custom-Tailored for Distinctive Goals: Lithuania's mobility programs are meticulously designed

to

mirror your unique objectives

and

ambitions. Whether it's a profound academic pursuit

or

a niche professional endeavor, Lithuania has you covered, offering a leap

into

the future

with

its diverse programs.
Deep Dive into Cultural Mastery: Lithuania,

with

its rich history

and

modern blend, provides the perfect backdrop

to

develop nuanced cross-cultural proficiencies. Participants can immerse themselves

in

the Lithuanian ethos, paving the way

for

efficient

global

collaborations

in

the future. Here, learning goes beyond books; it's about absorbing the essence

of

a diverse society.
Language Excellence: Lithuania, being a multilingual hub, provides an exclusive opportunity

for

language enrichment through its mobility programs, preparing participants

for

global

conversations

and

enabling them

to

harness the multilingual environment.
Networking in the Heart of Innovation: Lithuania

is

a beacon

of

innovation

and

sustainability. Engaging

in

a mobility program here connects you

with

pioneers

from

various fields, allowing

for

the forging

of

meaningful connections

in

a nation known

for

its advancements

and

green initiatives. 
Contact us
Ready to provide your students with a unique and valuable international experience in Lithuania?
Click Here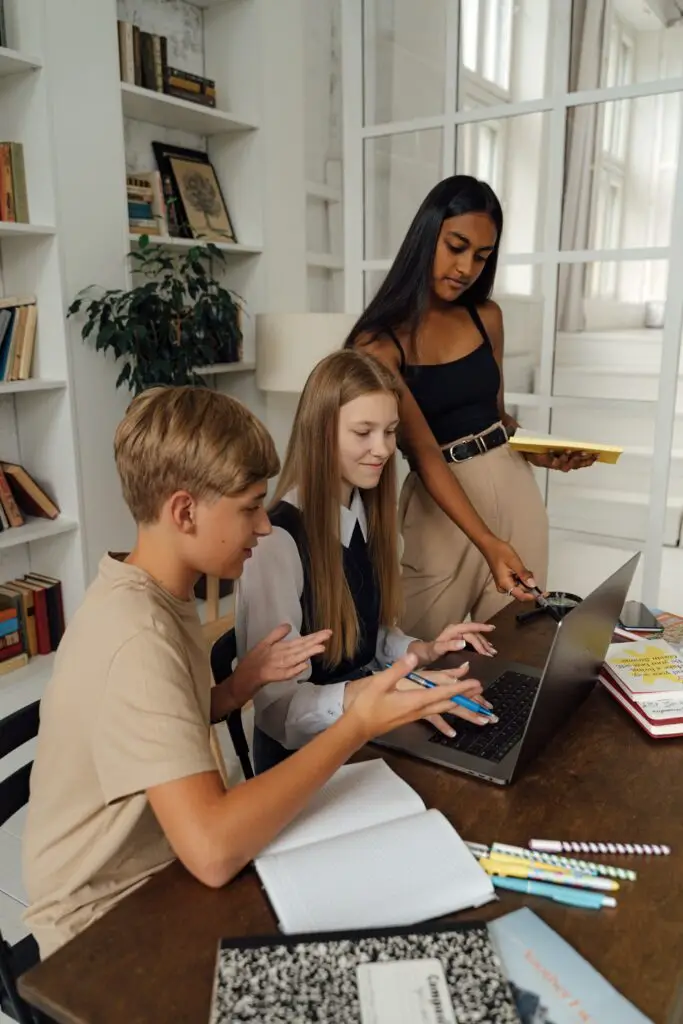 Why Choose Piktalent for Tailored Mobility Programs in Lithuania
With a dedicated team of specialists well-versed in the intricacies of international mobility, Piktalent emerges as a leader in the Lithuanian domain of educational and professional advancement. Our extensive experience, coupled with a profound understanding of Lithuania's distinctive educational and corporate landscape, places us at the cutting edge of mobility solutions.
We excel in developing bespoke educational and training programs to assist universities, professional schools, and companies in realizing their objectives. With comprehensive insights into the unique challenges faced by these entities when orchestrating mobility initiatives for students or staff, we deliver invaluable solutions meticulously designed to meet each client's specifications.
Expertise: Our team provides decades of knowledge in formulating and executing personalized mobility programs for organizations.
High-quality: At our team, we strive to provide the best programs for all of our clients. We work with top-rated partners around the world to ensure that our programs meet the highest standards of quality and safety.
Consumer satisfaction: We strive to make sure that our clients are always well taken care of. Therefore, we partner closely with them to guarantee the success of their initiatives and are more than happy to lend a helping hand whenever needed!
Our Services for Groups in Lithuania
At
Piktalent

, we sculpt the future of global mobility programs tailored especially for Lithuania's academic and corporate sector. Let your groups shine brighter with our expertise, and take your endeavors to an international arena!
Program design
Our team of experienced professionals is with you every step of the way as we craft a tailored program just for you. We take into consideration all your priorities, from budget and location to academic criteria, ensuring that our custom solution will provide maximum benefit.
Documentation
Our team is here to make sure that you don't get lost in the paperwork of traveling abroad, providing support every step of the way! We'll help clear any hurdles so your international experience runs smoothly and lives up to regulations.
Logistics
Allow us to handle the nitty-gritty of your program's logistics, from arranging travel and accommodation details down to providing onsite support. We guarantee a smooth operation for you so that all you have left is what matters most – fostering growth and knowledge among your group.
Contact us to delve deep into our mobility programs tailored to the Lithuanian landscape and see how we can elevate your group's educational and professional aspirations. Whether it's leveraging state scholarships or participating in renowned programs like Erasmus+, we ensure your experience in Lithuania is unparalleled.
We can provide a range of services to make your internship experience unforgettable.