Lithuania Working Visas: Job Regulations and Requirements
A Guide to Working Abroad in Lithuania: Navigating Opportunities in the Baltic Gem
Are you aiming to elevate your career in Lithuania? Welcome to a nation known for its rich history, vibrant culture, and diverse opportunities. Lithuania is a place where ambitious professionals can build the life they want, surrounded by picturesque landscapes and a high quality of life. This guide will provide you with essential insights to navigate the Lithuanian job market and reach the pinnacle of your career ambitions.
Lithuania maintains a balanced work culture, ensuring that working hours do not exceed 8 hours per day, and the maximum number of working hours over seven days, including overtime, should not exceed 48 hours. This approach fosters a healthy work-life balance, allowing you to explore the country's stunning landscapes and immerse yourself in its rich cultural heritage. Lithuania is not just a place to work; it's a place to live, learn, and grow. Embrace the possibilities and build your success story in Lithuania!
Lithuania, a flourishing member of the European Union, stands as a beacon of opportunities, welcoming EU citizens with its favorable environment and diverse cultural landscape. The nation's progressive migration policies and commitment to multiculturalism have made it a preferred destination for individuals seeking to explore new horizons.
1. Embarking on a Seamless Journey
EU citizens find relocating and securing employment in Lithuania to be a seamless experience, marked by straightforward procedures and minimal formalities. The privilege of not requiring a work permit and the simplified residency process empower EU nationals to fully embrace the benefits of free movement within the EU.
2. Advantages of a Temporary Residence Permit (TRP)
A TRP serves as a gateway to a host of benefits, including access to social services. It is typically valid for two years and is extendable. The application process is streamlined and involves the submission of essential documents, ensuring a hassle-free experience for applicants.
3. Pathway to Permanent Residence and Citizenship
After five years of residing in Lithuania with a TRP, EU citizens can apply for permanent residence, subject to passing a language and constitution test. Achieving permanent residence status unlocks enhanced benefits and, after ten years, provides a pathway to Lithuanian citizenship.
4. Navigating Through Post-Employment Steps
a) Registering Residence:
EU citizens intending to stay in Lithuania for more than three months must register their right of residence with the local migration office within one month of their arrival.
Required documents typically include a valid ID card or passport, proof of employment or a job offer, and proof of comprehensive health insurance.
b) Obtaining a Temporary Residence Permit (Optional):
While not mandatory for EU citizens, obtaining a Temporary Residence Permit (TRP) can offer additional benefits.
The application can be submitted to the Lithuanian Embassy or the Migration Department and requires documents like a personal ID or passport, bank statements, and health insurance.
c) Securing Health Insurance:
EU citizens must have comprehensive health insurance coverage.
They can apply for a European Health Insurance Card (EHIC) from their home country before moving, which covers necessary medical services during a temporary stay in Lithuania.
d) Registering with the Local Municipality:
After arriving in Lithuania, EU citizens need to register their address with the local municipality.
This involves submitting a registration form along with proof of residence, such as a rental agreement or property ownership documents.
f) Applying for a Permanent Residence Permit:
After five years of continuous legal residence in Lithuania, EU citizens can apply for a permanent residence permit.
This involves additional formalities, including passing a language and constitution test.
g) Applying for Citizenship (Optional):
EU citizens can apply for Lithuanian citizenship after ten years of permanent residence.
This allows them to fully integrate into Lithuanian society and participate in the nation's democratic processes.
h) Tax Registration:
EU citizens working in Lithuania need to ensure they are correctly registered for tax purposes.
They should consult with their employer or a tax advisor to understand their tax obligations and ensure compliance with Lithuanian tax laws.
Lithuania's evolving landscape, marked by progressive migration policies and a commitment to multiculturalism, continues to attract EU citizens. The enhancements in electronic services and the operational refinements in the Lithuanian migration information system (MIGRIS) are a testament to Lithuania's forward-thinking approach, making it a favorable and welcoming destination for all.
To work in Lithuania, non-EU citizens typically need to secure either a work permit or a decision on the compliance of foreign work with the Lithuanian labor market needs. A work permit, usually valid for one year, allows foreigners to apply for a national work visa and be employed for up to three months with a Schengen visa or under a visa waiver. Conversely, a compliance decision, valid for up to two years, enables foreigners to apply for a residence permit in Lithuania, allowing them to commence work upon obtaining the permit.
** 2023 Updates:
As of 1 January 2023, Lithuania has seen pivotal changes in its immigration and labor laws. Applications for a Temporary Residence Permit (TRP) can now be submitted and collected outside of Lithuania. This provision enables foreigners from countries with a non-visa-free regime to bypass the visa process for arrival. Moreover, the processing terms for TRP applications have been condensed by one month, with a 15 calendar days term for applying for the fast-track EU Blue Card and ICT permits.
Qualification Requirements
Foreigners are required to meet specific qualification criteria to acquire a work permit or a compliance decision. They should possess qualifications pertinent to the job or have one year of relevant work experience in the last three years. Additionally, the anticipated monthly salary should not be below the last published average monthly gross salary in the national economy.
Application Process
Employers are pivotal in the application process. They are obligated to register the vacancy and apply to the Employment Service for a work permit or a compliance decision. If no suitable candidates from Lithuania or the EU are identified, the employer can complete an application for a foreigner. The Employment Service then scrutinizes the application and reaches a decision within seven business days.
Exemptions
Certain foreigners are exempt from obtaining a work permit or a compliance decision. These include EU and EFTA nationals, foreigners with a permanent residence permit, and third-country nationals who are family members of Lithuanian citizens. Additionally, foreigners aiming to work in professions experiencing a workforce shortage in Lithuania and those intending to work as trainees or interns are also exempt. 
National Work Visa vs. Work-Based Residence Permit
A national work visa (D) is procured abroad for a maximum period of one year and permits entry and stay in Lithuania for the visa's duration. It does not authorize self-employment and does not include the foreigner in the CHI. In contrast, a residence permit, issued for 1−3 years based on employment, grants the foreigner the right to stay, and be self-employed, and is included in the CHI in Lithuania.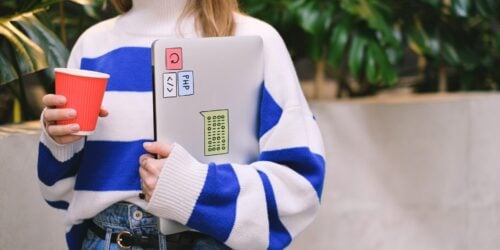 Essential Updates for Non-EU Citizens Working in Lithuania
Migration Law Center Updates:
Issuance of Temporary Residence Permit Abroad (01 January 2023):

A new service allows the issuance of temporary residence permits in Lithuania through an external service provider, VFS Global bureaus, eliminating the need for coming to Lithuania. This is crucial for non-EU citizens looking to work in Lithuania, providing a more streamlined process.

Issuance of Residence Permit to Highly Qualified Specialists (01 August 2022):

Non-EU citizens can now apply for temporary residence permits on the basis of highly qualified employment (Blue Card) under simplified conditions. The new list, "List of Shortage Occupations with High Added Value in the Republic of Lithuania," replaces the previous list of occupations requiring high professional qualifications.

Immigration of Ukrainian Citizens to Lithuania (01 March 2022):

Ukrainian citizens fleeing the war and arriving in Lithuania are subjected to mitigated migration conditions if they are willing to reside and work in the Republic of Lithuania. This order is significant for Ukrainian citizens seeking employment opportunities in Lithuania.
Labor Relation Changes 2022-2023:
Labor Code Changes (2022-08-01):

The term of the probation period is capped at three months. Information related to labor relations, which must be provided to an employee who is a foreigner, must be provided in Lithuanian and another language understandable to the employee. This is essential for non-EU citizens to understand their rights and responsibilities clearly.

Labor Code Changes (2022-10-01 & 2022-11-01):

Employers must ensure the prevention of psychological violence and harassment in the work environment. This is crucial for maintaining a healthy and safe working environment for all employees, including non-EU citizens.

Changes to Daily Allowance Payments (2022-07-01):

Daily allowance amounts must now be determined in a collective agreement or a local normative legal act, ensuring the equality of all employees. This is relevant for both the employer and the employee and for general payroll accounting.
These updates are pivotal for non-EU citizens aspiring to work in Lithuania. It is crucial to stay informed about these changes to navigate the immigration and employment landscape effectively in Lithuania.
Piktalent Services for Lithuania
We can provide a range of services to make your internship experience unforgettable.
Frequently Asked Questions