Discover Utena: Lithuania's Historical and Industrial Hub
Situated in the northeastern region of Lithuania, the historical city of Utena invites you with a harmonious amalgamation of rich Lithuanian heritage, industrial advancements, and a lively cultural scene. Did you know? Utena is one of the oldest settlements in Lithuania, holding a plethora of historical significance. The city is traditionally recognized as an industrial hub, reflecting its dynamic and evolving landscape. Utena's strategic location and historical richness make it a focal point for those seeking to delve into Lithuania's past and explore its contemporary developments.
At Piktalent, we're thrilled to connect you with outstanding internship opportunities in Utena. Each opportunity we present is carefully chosen to match your unique career goals. With our widespread connections with leading companies across diverse sectors in the city, be confident that you're not just securing an internship – you're stepping into a transformative journey meticulously designed for your professional triumph.
Benefits of Interning in Utena, Lithuania
Embark on a journey of ambition and discovery in the historic city of Utena, Lithuania. Situated in the northeastern part of the country, Utena is a city of industrial heritage, rich history, and natural beauty. Choosing Utena as your internship destination offers a dual reward: professional development and personal enrichment in one of Lithuania's oldest settlements.
Utena's Industrial and Historical Significance
Utena is traditionally known as an industrial city, playing a pivotal role in the economic development of Lithuania. The city's industrial landscape provides a diverse range of opportunities for interns, allowing them to gain insights into various sectors and industries. Utena's rich history and heritage make it a hub of learning and exploration for students and researchers alike.
Journey Through a Lithuanian Cultural Hub
Utena offers a fascinating mix of historical landmarks and cultural attractions. Discover the city's popular attractions such as Vestuvių Kalnas, Paletės baras, Dauniskio Park, and Utenio Square, each telling a unique story of Utena's past and present. Immerse yourself in the local culture, participate in city events, and experience the vibrant lifestyle of Utena, echoing tales of this Lithuanian gem.
Embracing the Natural Beauty and Lithuanian Legacy

Utena, surrounded by scenic landscapes, provides a unique opportunity to combine professional experience with the exploration of nature. Engage with the local traditions and delve deep into Lithuania's rich heritage. Your internship in Utena is not just a step on the career ladder but a journey through a captivating Lithuanian tapestry woven with stories of nature, history, and industrial innovation.
Limitless Opportunities for Comprehensive Growth
Utena rewards your dedication and determination. Apart from attractive remunerations that fuel your professional drive, Utena offers unparalleled personal experiences. Relish in the local cuisine, participate in the city's events, or explore the various attractions. In Utena, internships transcend work boundaries, crafting a mosaic of experiences that align with your aspirations and desires.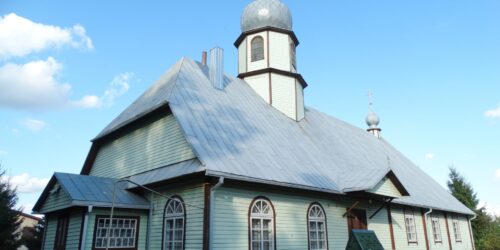 Discovering Utena: Lithuania's Hidden Jewel Shines Bright
Our program offers internships in a variety of fields and the duration of the internships varies depending on the program but typically ranges from 3 to 12 months. These programs offer valuable work experience in a range of fields, including but not limited to:
Piktalent is an online platform where students, educational institutions and companies can find each other with ease. It's free to register, apply for vacancies and use our system. What's more, all our basic services are completely free for students and educational institutions to use.
For students or educational institutions who require extra help and personal support in organizing mobility placements, we have custom solutions- that may require the payment of a service fee.
FAQ for Internships in Utena, Lithuania
Piktalent Services for Lithuania
We can provide a range of services to make the internship experience unforgettable.