Internships in Szczecin: Poland's Hidden Gem of Opportunity and History
Szczecin, nestled by the Oder River, thrives as an emerging center of commerce and culture. This lively city, steeped in history, provides a unique landscape for professional development.
Piktalent opens doors to diverse internships in Szczecin, matching your career ambitions with the city's dynamic opportunities. Our curated selections help you benefit from Szczecin's evolving business landscape and rich cultural heritage.
Explore Szczecin's rejuvenated waterfront and historical landmarks. Engage in an environment where tradition harmonizes with modern business trends. An internship in Szczecin enriches your career journey with a blend of historical depth and contemporary professional experience.
Benefits of Interning in Szczecin, Poland
Szczecin, a city of revived glory, blends its rich history with modern business landscapes, ideal for fostering professional growth.
Cultural and Educational Opportunities in Szczecin
From the National Museum to the Castle Opera, Szczecin's cultural scene complements its educational institutions, such as the Maritime University of Szczecin. Opportunities in marine studies or art programs alongside historical settings enhance your professional path with local insights.
Szczecin's Economic Growth
Historically significant as a trade center, Szczecin now excels in sectors like maritime, technology, and logistics. The city's Technopark Pomerania attracts innovative minds, promoting technological advancement. Events like the "Szczecin Jazz" intertwine networking with cultural experiences.
Renewal of Gdańsk's Historic Sites
Szczecin's old town, with its mix of architectural styles, reflects the city's transformation. The lively waterfront area combines leisure and business, serving as an interactive learning space for interns in various fields.
Lifestyle and Leisure in Szczecin
Living and interning in Szczecin offers a balanced lifestyle with its mix of urban excitement and natural beauty. The city boasts a vibrant culinary scene, with an array of cafes and restaurants serving both traditional Polish cuisine and international flavors. For leisure, interns can explore the city's numerous parks, such as Park Kasprowicza, or take a boat trip along the Oder River. Szczecin's cultural calendar is packed with festivals and live music events, ensuring that interns have plenty of options to unwind and enjoy their off-duty hours in this captivating Polish city.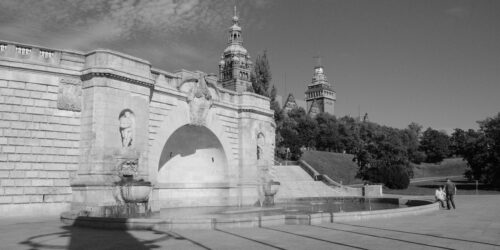 Discover Szczecin: Historical Meets Modern
Our program offers internships in a variety of fields and the duration of the internships varies depending on the program but typically ranges from 3 to 12 months. These programs offer valuable work experience in a range of fields, including but not limited to:
Piktalent is an online platform where students, educational institutions and companies can find each other with ease. It's free to register, apply for vacancies and use our system. What's more, all our basic services are completely free for students and educational institutions to use.
For students or educational institutions who require extra help and personal support in organizing mobility placements, we have custom solutions- that may require the payment of a service fee.
FAQ for Internships in Szczecin, Poland
Piktalent Services for Poland
We can provide a range of services to make the internship experience unforgettable.