Custom Mobility Programs / Internships for Groups in Poland
Enhance your students' global outlooks with

Piktalent's

bespoke mobility programs for groups in Poland
Explore Poland and its dynamic Piktalent mobility programs. Engage in world-class education and professional development. Experience Poland's rich history and vibrant culture. Enhance your global skills in this culturally diverse country.
🇵🇱 Did You Know?
Poland, located in Central Europe, boasts a history that spans over a thousand years. From medieval castles to modern cities, Poland's historical tapestry is rich and varied. Discover the historic charm of Cracow, the dynamic urban landscape of Warsaw, and the medieval architecture of Gdańsk.
Polish is the official language of Poland, a Slavic language with a unique linguistic heritage. Learning Polish opens doors to deeper cultural immersion and understanding of Poland's rich history.
Poland is home to breathtaking landscapes and diverse natural beauty. From the Tatra Mountains to the Baltic Sea beaches, the Masurian Lake District, and the Białowieża Forest, Poland offers a wealth of natural and cultural exploration opportunities.
Situated in the heart of Europe, Poland is an ideal destination for students, educators, and professionals. Piktalent's programs in Poland provide unique opportunities for growth and exploration. Join us to experience the fusion of history, culture, and professional development in Poland, a country where tradition and modernity meet.
Advantages of Mobility Programs for Groups in Poland
Poland stands out as a prime destination for international education and professional development, offering diverse mobility programs. These programs are tailored to the needs of universities, training institutions, and businesses, providing a transformative experience in Central Europe.
Engage in growth and innovation with Poland's mobility programs, suited for students and professionals alike. Explore the wealth of opportunities in this culturally rich country:
Customized for Development: Poland's mobility programs are designed to meet your individual academic and professional goals. From in-depth research opportunities to specialized career paths, Poland's educational environment fosters significant growth and learning.


Cultural Immersion: Poland's rich history and vibrant contemporary culture offer a unique setting for cross-cultural learning. Participants can delve into Polish culture, enhancing international understanding and personal growth. Education here goes beyond academics, allowing deep connections with the nation's heritage.


Language Skills Enhancement: While Polish is the main language, many programs also offer English language exposure. This dual language exposure is not just about language acquisition; it's about gaining cultural insights and enhancing global communication skills.


Networking in a Learning Hub: Poland is actively engaged in international initiatives like Erasmus+, building global connections. These programs create valuable networks in an environment known for educational excellence, international collaboration, and cultural richness.
Embark on a journey with Poland's mobility programs and seize opportunities to grow, learn, and connect in this central European country.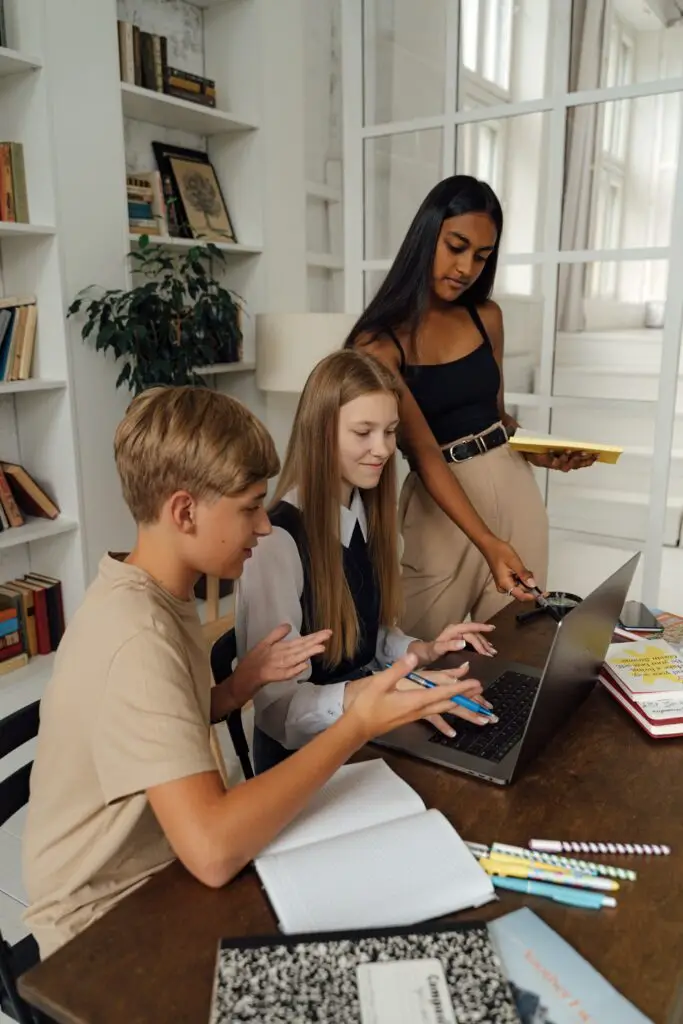 Why Choose Piktalent for Tailored Mobility Programs in Poland
With a dedicated team of specialists well-versed in the intricacies of international mobility, Piktalent emerges as a leader in the Polish domain of educational and professional advancement. Our extensive experience, coupled with a profound understanding of Poland's distinctive educational and corporate landscape, places us at the cutting edge of mobility solutions.
We excel in developing bespoke educational and training programs to assist universities, professional schools, and companies in realizing their objectives. With comprehensive insights into the unique challenges faced by these entities when orchestrating mobility initiatives for students or staff, we deliver invaluable solutions meticulously designed to meet each client's specifications.
Expertise: Our team provides decades of knowledge in formulating and executing personalized mobility programs for organizations.
High-quality: At our team, we strive to provide the best programs for all of our clients. We work with top-rated partners around the world to ensure that our programs meet the highest standards of quality and safety.
Consumer satisfaction: We strive to make sure that our clients are always well taken care of. Therefore, we partner closely with them to guarantee the success of their initiatives and are more than happy to lend a helping hand whenever needed!
Our Services for Groups in Poland
At
Piktalent

, we shape the future of global mobility programs, specifically designed for Poland's vibrant academic and corporate landscapes. Elevate your group's potential with our expertise, bringing your projects to the international stage in Poland!
Program design
Our team of experienced professionals is with you every step of the way as we craft a tailored program just for you. We take into consideration all your priorities, from budget and location to academic criteria, ensuring that our custom solution will provide maximum benefit.
Documentation
Our team is here to make sure that you don't get lost in the paperwork of traveling abroad, providing support every step of the way! We'll help clear any hurdles so your international experience runs smoothly and lives up to regulations.
Logistics
Allow us to handle the nitty-gritty of your program's logistics, from arranging travel and accommodation details down to providing onsite support. We guarantee a smooth operation for you so that all you have left is what matters most – fostering growth and knowledge among your group.
Contact us to explore our mobility programs designed for Poland's unique setting, enhancing your group's educational and professional goals. From accessing Polish scholarships to engaging in renowned programs, we ensure your experience in Poland is exceptional and rewarding.

We can provide a range of services to make your internship/job experience unforgettable.