Young Talent Recruitment in Poland:
Attract and Recruit Exceptional Young Talent in Poland with

Piktalent's

Tailored Recruitment Solutions
Elevate your business with Piktalent, your key recruitment partner in Poland, where a diverse and skilled workforce awaits. Poland's central European location provides access to a wide range of talent. The Polish workforce, known for high education levels and multilingual abilities, is a great asset for companies seeking growth and innovation.
Initiatives like 'Human Capital Operational Programme' align education with labor market needs, ensuring a steady stream of well-equipped Polish candidates. Partnering with Piktalent means tapping into Poland's exceptional talent, poised to make a significant impact. Contact us to harness the potential of the Polish workforce for your business's success.
Recruit Native Interns and Graduates for Teaching Jobs in Poland
Elevate your educational institution in Poland by collaborating with Piktalent to find dedicated teaching assistants, interns, and graduates. Our specialized recruitment services are tailored to the unique needs of Polish schools, connecting you with candidates passionate about teaching and well-versed in Polish language, traditions, and culture.
Our recruitment process begins with understanding your specific requirements, followed by thorough sourcing and vetting of candidates. We focus on individuals with strong communication skills, the ability to engage with students, and adaptability to Poland's educational system, which includes both formal and informal methodologies.
Education in Poland is held in high esteem, with many youths engaged in secondary and higher education. Our recruitment strategies align with the standards and guidelines set by the Polish Ministry of Education, ensuring a smooth integration of talent into your organization.
We provide continuous support and guidance throughout the recruitment journey, streamlining your search for outstanding educational professionals. This enables you to focus on delivering excellent educational experiences in Poland.
Partner with Piktalent to discover exceptional educational talent and enhance your institution's academic stature in Poland.
Register now
With our help, you can find the perfect intern or graduate to meet your teaching needs in Poland.
Click Here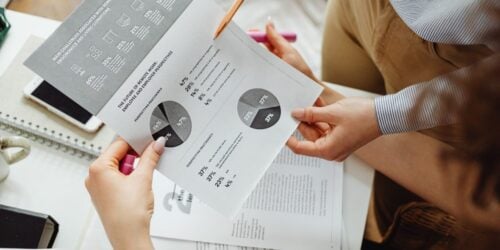 Register now
Don't miss out on the opportunity to attract top business and marketing talent to your team! 
Click Here
Poland's Leading Marketing and Business Interns and Graduates
Explore Poland's thriving business and marketing sector with Piktalent's recruitment program, designed for interns and graduates. Tap into a rich talent pool ready to boost your organization's success, supported by our comprehensive recruitment assistance. Poland's central European location makes it a nexus for innovative minds in business and marketing.
Did you know?
Poland's education system is renowned, emphasizing quality and accessibility, with compulsory education fostering early skill development.
Institutions like the University of Warsaw and Jagiellonian University offer diverse programs in business, sciences, arts, and more.
The Polish government supports entrepreneurship and innovation, creating a fertile ground for business growth and academic excellence.
Piktalent's expansive network spans across premier global educational institutions, ensuring you connect with the finest talent tailored to your organizational objectives.
Choosing Piktalent for your recruitment in Poland enables you to:
Fresh perspectives and innovative ideas from energetic young professionals.
A marketing team updated with the latest industry trends and strategies.
Outstanding results within your budget constraints.
In Poland's dynamic market, finding the right talent is key to success. Rely on Piktalent for assembling your ideal team of business and marketing interns and graduates.
Unlock Poland's Top IT and Graphic Design Minds
Revolutionize Your Organization with Exceptional Polish Talent: Premium Access to Top Interns and Graduates
Are you seeking exceptional IT and graphic design interns or graduates to enhance your brand in Poland? Our elite program is your solution. In Poland's innovation-driven environment, we specialize in connecting forward-thinking businesses with highly skilled and eager talents, poised to learn and make a significant impact. Our network spans to esteemed institutions like Warsaw University of Technology, ensuring a smooth recruitment process and dedication to diversity in the workplace.
Our program is carefully crafted to develop these promising individuals, offering them invaluable industry exposure, comprehensive training, and unparalleled networking opportunities, all while benefiting your organization.
Poland, with its robust educational system, offers numerous programs in Graphic Design and boasts a rapidly expanding IT sector. For example, the Warsaw University of Technology provides cutting-edge IT programs and cultivates a new wave of tech experts. It also promotes creativity and excellence in Graphic Design.
Our candidate pool includes:
IT or graphic design students in their second or third year of study.
IT or Graphic Design students in their final year or pursuing a master's degree.
Graduates with a degree in IT or Graphic Design.
These candidates represent the best of Poland's educational excellence, ready to contribute meaningfully in their respective fields.
Grab the chance to enhance your team with Poland's top emerging talent from renowned educational institutions. Propel your business to new heights in innovation and design with our specialized program.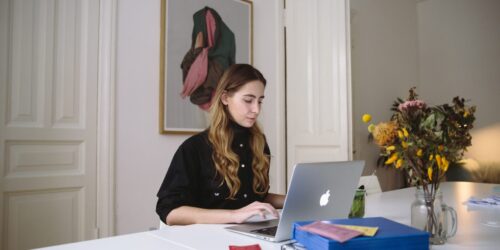 Register now
Discover the Perfect IT or Graphic Design Intern and Graduate to Help Your Business Thrive.
Click Here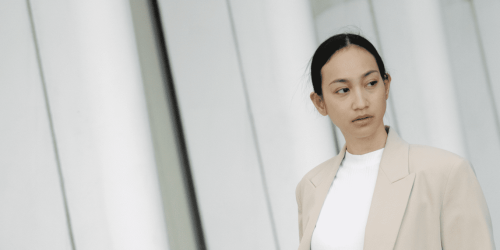 Register now
Don't miss out on the opportunity to attract top Hospitality and Tourism talent to your team! 
Click Here
Recruit the Best Hospitality and Tourism Young Talent in Poland
In Poland's dynamic hospitality and tourism sector, attracting top talent is key for success and growth.
At Piktalent, we specialize in linking your business with the brightest students and graduates, specifically for Poland's unique hospitality landscape. Whether you need skilled chefs, efficient service staff, experienced bar personnel, or adept customer service professionals, we facilitate these vital connections. With a deep understanding of Poland's hospitality sector, we commit to helping you find and integrate the outstanding talent your business needs.
Fact 1: Poland's rich history, stunning cities, and vibrant culture draw numerous tourists annually, making it a hub for the hospitality industry.
Fact 2:Known for its historical landmarks, scenic beauty, and diverse cuisine, Poland offers a distinctive backdrop for the hospitality sector.
Fact 3: Poland boasts a robust and growing tourism industry, with an increasing number of visitors boosting the economy.
Don't just participate in Poland's thriving hospitality market; be a leader in it. Collaborate with Piktalent to unlock your business's full potential in this vibrant sector. Elevate your brand in Poland's bustling hospitality and tourism landscape. Reach out to us today and begin a journey towards excellence and success in your enterprise.
We can provide a range of services to make your internship/job experience unforgettable.