Discover Poznań: Poland's Melting Pot of Culture and Commerce
Poznań stands as a beacon of progress in Poland, which pulses with business and academia. It's a city where traditions weave through bustling streets and business districts, offering a unique blend for aspiring professionals. Poznań juxtaposes Renaissance architecture with a thriving market of ideas and commerce.
Piktalent is your bridge to Poznań's diverse internship opportunities. We tailor your placement to meet your career ambitions in this economic powerhouse. We ensure each internship position leverages Poznań's dynamic business landscape to enhance your skills and knowledge.
Stroll through Poznań's historic squares, where the past and business converge. As an intern, immerse in a vibrant economic arena framed by ancient and renaissance beauty. In Poznań, your internship shapes more than your career—it redefines how you see tradition blending with progress.
Benefits of Interning in Poznań, Poland
Poznań, a city with roots deep in Polish history, now thrives as an innovation hub. Here, medieval origins meet a forward-thinking business ethos, creating an ideal stage for career growth.
Poznań's Economic Evolution
Poznań has transitioned from commerce roots to excel in areas like technology and creative services. It fosters innovation, seen in spaces like the Poznań Science and Technology Park, perfect for aspiring entrepreneurs and tech enthusiasts. The city's robust start-up ecosystem is supported by events like the Poznań ICT Summit, providing a rich environment for networking and skill development.
Arts and Learning in Poznań
Explore the National Museum or watch a show at the Grand Theatre. Poznań's cultural scene is as enriching as its educational landscape, offering a blend of learning and leisure activities for interns. Educational institutions, like Adam Mickiewicz University, link academic rigor with industry needs, offering diverse intern experiences. Walk around the Paderewski's Academy of Music, or join workshops at the University of Arts. Each experience is designed to inspire and complement your professional journey.
Revival of Poznań's Historical Quarters
The city's past as a trade center is alive in its restored old town. Stary Rynek, the market square, buzzes with cafes and startups. It's a living classroom for interns in fields from commerce to culture. The renaissance-style buildings now host a variety of businesses and institutions, highlighting how history and progress coexist. Additionally, the old town's frequent festivals and markets offer interns ample opportunities to immerse themselves in local traditions and the bustling social fabric of Poznań.
Innovation Across Industries
From global trade fairs to IT clusters, Poznań is a crossroads of opportunity. It's home to events like the Poznań International Fair and a growing tech scene, providing a vibrant launchpad for intern careers.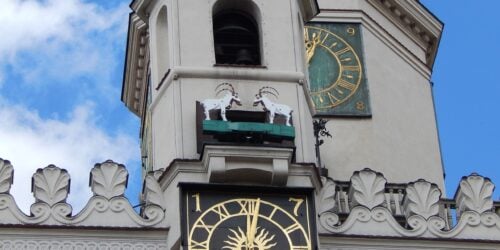 Discover Poznań: A Melding of History and Modernity
Our program offers internships in a variety of fields and the duration of the internships varies depending on the program but typically ranges from 3 to 12 months. These programs offer valuable work experience in a range of fields, including but not limited to:
Piktalent is an online platform where students, educational institutions and companies can find each other with ease. It's free to register, apply for vacancies and use our system. What's more, all our basic services are completely free for students and educational institutions to use.
For students or educational institutions who require extra help and personal support in organizing mobility placements, we have custom solutions- that may require the payment of a service fee.
FAQ for Internships in Poznań, Poland
Piktalent Services for Poland
We can provide a range of services to make the internship experience unforgettable.