Explore Łódź: Poland's Capital of Creative Industries and Urban Transformation
The vibrant city of Łódź stands as an emblem of Poland's industrial past and its dynamic future. Once famous for its textile industry, Łódź has reinvented itself as a center for arts, culture, and education. The city's eclectic architecture, from grand 19th-century mansions to avant-garde modernism, narrates its unique history and ongoing metamorphosis.
Piktalent is your gateway to exceptional internship opportunities in Łódź. Our commitment is to match your career aspirations with the right experience in this city's burgeoning sectors. Łódź's business landscape offers a wealth of prospects, especially in the creative, tech, and entrepreneurial fields. Here, tradition meets innovation, providing a stimulating environment for enterprising professionals.
Dive into Łódź's vibrant arts along the iconic Piotrkowska Street. Internships here fuel your career and connect you with Poland's thriving, innovative city life. 
Benefits of Interning in Łódź, Poland
Begin an exceptional internship in Łódź, Poland's canvas of industrial history turned cultural innovation hub. This city, once famed for its textile production, now thrives as a nexus for education and creative arts. Łódź offers a distinctive environment that combines the spirit of its industrious roots with the vibrancy of modern development, making it a profound place for career advancement.
Łódź's Industrial and Cultural Revival
Łódź's industrial past lives on in its cityscape. Old factories and warehouses now buzz as art spaces, boutiques, and lofts. This city reshapes itself, becoming a haven for creators and business minds. Internships here provide a real-time view of Łódź's active renewal, where culture and commerce blend seamlessly.
Once the center of Poland's textile industry, Łódź has pivoted to become a hub for the business startups. This city also thrives in creative arts and information technology. Anchored by the esteemed Film School, it's forging a future in the creative and digital economies. Here, interns tap into fields driving tomorrow's trends.
Engage with Łódź's Artistic Spirit
The city is a canvas for the arts, offering a rich palette of experiences. Immerse in the famous Piotrkowska Street—Europe's longest commercial thoroughfare. Check out Łódź's offbeat galleries and the Łódź Film School's Cinematography Museum. Be sure to visit the EC1 Science and Technology Centre, and explore Księży Młyn, a revitalized industrial complex that's a testament to the city's renaissance.
A Hub for Creatives and Business Innovators
Poland prides itself on high living standards, reflected in Łódź with its burgeoning creative industries and film schools. The city's emphasis on innovation and the arts provides interns with a spectrum of opportunities to learn and grow professionally. Łódź's infrastructure, characterized by its Manufaktura shopping and cultural complex, ensures a vibrant lifestyle for all its inhabitants.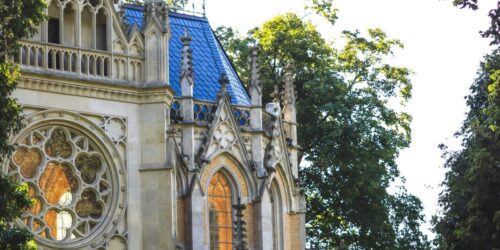 Discover Łódź: A Cultural and Historical Adventure
Our program offers internships in a variety of fields and the duration of the internships varies depending on the program but typically ranges from 3 to 12 months. These programs offer valuable work experience in a range of fields, including but not limited to:
Piktalent is an online platform where students, educational institutions and companies can find each other with ease. It's free to register, apply for vacancies and use our system. What's more, all our basic services are completely free for students and educational institutions to use.
For students or educational institutions who require extra help and personal support in organizing mobility placements, we have custom solutions- that may require the payment of a service fee.
FAQ for Internships in Łódź, Poland
Piktalent Services for Poland
We can provide a range of services to make the internship experience unforgettable.