Explore Białystok: Poland's Hub of Cultural Diversity and Green Urbanism
The dynamic city of Białystok, known for its green landscapes and rich cultural diversity, represents the harmonious blend of nature and urban life in Poland. Historically a center for the textile and machine industry, Białystok now thrives in education, tech, and eco-friendly initiatives. Its unique mix of architectural styles, including elegant Renaissance buildings and modernist designs, reflects its diverse history and progressive outlook.
Piktalent opens doors to diverse internship opportunities in Białystok. We align your career goals with experiences in the city's evolving sectors, from technology and sustainability to cultural enterprises. Białystok's economic landscape is ripe with possibilities, particularly in green technology, IT, and multicultural initiatives. Here, innovation is rooted in ecological and cultural awareness, offering a unique learning environment for forward-thinking individuals.
Experience Białystok's rich cultural tapestry, including the famous Branicki Palace and the diverse festivals that celebrate its ethnic mosaic. Internships in Białystok not only boost your career but also immerse you in a city where nature, technology, and multiculturalism converge.
Benefits of Interning in Białystok, Poland
Begin an enriching internship in Białystok, Poland's beacon of cultural diversity and green initiatives. Known for its historical textile industry, Białystok now shines in sectors like technology, education, and environmental conservation. The city is a unique blend of urban development and natural beauty, offering an inspiring setting for career growth.
Białystok's Green and Cultural Emphasis
Białystok's commitment to nature is evident in its lush city parks and green policies. Former industrial sites have transformed into ecological and cultural hubs. Interning here means witnessing firsthand how a city can balance urban development with environmental stewardship.
Economic and Technological Development
Białystok's economic landscape has shifted from textiles to IT and sustainable technologies. The city is a burgeoning center for tech startups and eco-friendly innovations. Interns have the chance to be at the forefront of emerging green tech and digital industries.
Cultural Immersion in Białystok
Białystok is rich in cultural diversity, offering a mosaic of ethnic traditions. Explore the historic Branicki Palace, vibrant festivals, and diverse culinary scene. The city's multicultural background makes it a fascinating place for international interns.
A Center for Innovation and Sustainability
Białystok combines high living standards with a focus on sustainable living and technological innovation. Its emphasis on green policies and tech education provides interns a variety of learning and professional development opportunities. The city's balance of nature, technology, and culture ensures a unique living experience.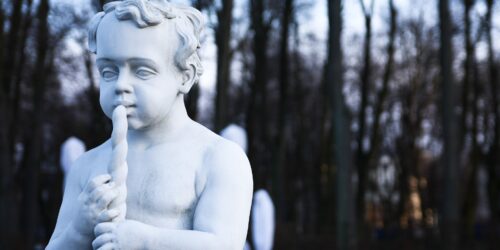 Explore Białystok: A Fusion of Nature and Urbanity
Our program offers internships in a variety of fields and the duration of the internships varies depending on the program but typically ranges from 3 to 12 months. These programs offer valuable work experience in a range of fields, including but not limited to:
Piktalent is an online platform where students, educational institutions and companies can find each other with ease. It's free to register, apply for vacancies and use our system. What's more, all our basic services are completely free for students and educational institutions to use.
For students or educational institutions who require extra help and personal support in organizing mobility placements, we have custom solutions- that may require the payment of a service fee.
FAQ for Internships in Białystok, Poland
Piktalent Services for Poland
We can provide a range of services to make the internship experience unforgettable.