Remote: Eligibility and Guidelines for Students and Recent Graduates
Embark on the Path to Your Ideal Remote Internship
Looking for a Remote internship but not sure if you're eligible? Piktalent has got you covered! With our expertise in internship arrangements, we assist individuals from all nationalities and backgrounds, ensuring a smooth and successful process.
Prepare yourself for the world of Remote internships with our comprehensive guide. Uncover the eligibility requirements and guidelines, ensuring you're fully equipped to seize this opportunity.
There are three types of remote internships: basic, voluntary, and mandatory. While basic and voluntary internships may offer a salary, it's important to note that they will be subject to taxes and deductions. In contrast, the salary for a mandatory internship will be net, meaning it will be received without tax deductions.
Moreover, it is required for companies to provide a wage that meets the minimum requirements. The minimum wage for remote workers can vary significantly based on factors such as location and industry. However, the minimum wage can go from $10 (9,28€) to $35 (32,48€) per hour. While mandatory internships may not provide compensation or offer a reduced salary.
Eligibility Requirements for Remote Internships
To be eligible for an internship in Germany, you must meet the following requirements:
Applicants must meet the minimum age requirement of 18 years.
You should be currently enrolled in an educational institution or have recently graduated from one.
You must be available to commit to the internship's duration and work hours.
You must have digital tools, communication platforms and should have access to reliable internet connection and appropriate hardware.
For EU citizens participating in a remote internship: 
To participate in a mandatory internship, it is typically required to provide a training agreement obtained from your educational institution. This agreement, should be signed and stamped by all parties involved. The specific requirements may vary depending on the company you are applying to.
To participate in a voluntary internship, you typically need to secure a placement with a company that offers at least minimum wage. Once you have found a suitable opportunity, you will need to obtain a letter of acceptance from the company confirming your internship position.
Navigating the process can be more complex for non-EU citizens, but rest assured, we're here to provide comprehensive guidance every step of the way.
Explore our dedicated section in the right column for comprehensive information on the required documentation for students and employees participating in a Remote internship.
Guidelines for Remote Internships

Here are some tips to assist you in discovering and securing a Remote internship opportunity:
Initiate your search well in advance: We recommend initiating your search for an internship at least six months prior to your intended start date.
Use online resources:

Piktalent

and job portals are a great ways to find internship opportunities.
Network: Participate in job fairs and networking events to establish valuable connections and engage with potential employers.
Get your application ready: Include a cover letter, CV, and relevant certifications or diplomas in your application.

Exercise patience: The application process for remote internships may require some time and patience, so it's important to be prepared for a potential waiting period.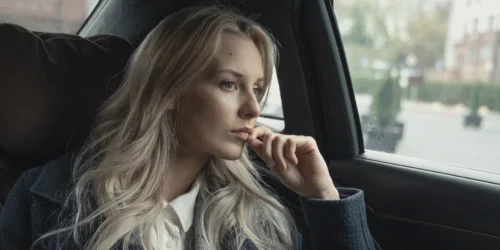 When engaging in a Remote internship, it's crucial to acknowledge and honor the diverse norms and practices of each individual. Here are a few key considerations to bear in mind:
Piktalent Services for Remote
We can provide a range of services to make the internship experience unforgettable.
Frequently Asked Questions