Poland Working Visas: Job Regulations and Requirements
A Guide to Working Abroad in Poland: Embracing Opportunities in the Heart of Europe
Considering a career move to Poland? Welcome to a country known for its rich history, diverse culture, and rapidly growing economy. Poland, situated in the heart of Europe, offers a unique blend of historical heritage and modern business opportunities, attracting professionals from around the globe. This guide aims to provide you with essential insights to help you navigate Poland's job market and achieve your career aspirations in this dynamic nation. In Poland, integrating into the local business culture, building a network, and having a basic understanding of Polish or English can significantly boost your employment prospects. Poland's strategic location in Europe, along with its robust economy, presents unique opportunities for businesses and individuals looking to expand their reach across the European continent.
Living and working in Poland isn't just about career growth; it's also about experiencing a lifestyle that harmoniously blends tradition and modernity. From historic cities like Kraków and Warsaw to the picturesque landscapes of the Tatra Mountains, Poland offers a quality of life that is both dynamic and culturally rich. Whether you're exploring ancient castles, enjoying the vibrant city life, or appreciating the country's rich artistic heritage, Poland provides a fulfilling experience for expatriates and locals alike.
As Poland continues to evolve within the European Union, it remains an attractive destination for job seekers from other EU countries. While the process of working in Poland for EU citizens is streamlined thanks to EU regulations, recent legal changes in 2023/2024 have introduced essential updates that are crucial to understanding.
1. Visa Requirements
EU citizens benefit from the European Union's freedom of movement principle, eliminating the need for visas to live and work in Poland. This ease of movement continues to make Poland an accessible option for employment within the EU.
2. Residence Permit
While a visa is not necessary, EU citizens planning to stay in Poland for more than three months must register their residence. This process now includes adherence to the updated Act on Foreigners (effective from April 7, 2023), which aligns national law with changes in the EU's Schengen Information System and modifies the competencies of the Head of the Office for Foreigners.
3. Health Insurance & Tax Implications
Mandatory health insurance remains a requirement for EU citizens working in Poland, either through their employer or a private provider. Tax compliance with both Polish and home country regulations is also essential.
4. Extensions & New Procedures
Significant changes have been made to the appellate authority and procedures, including a reduction in the time limit for appeals in certain cases to 7 days and a decrease in the minimum period of voluntary departure to 8 days. Additionally, the maximum period for re-entry bans has been extended to 10 years.
5. Vital Steps for a Seamless Stay
To ensure a smooth experience working in Poland, EU citizens should now also be aware of the new requirements for long-term EU residents, including the need for confirmed knowledge of Polish at the B1 level. Other vital steps remain the same, such as obtaining a European Health Insurance Card (EHIC) for short-term stays and understanding local tax laws.
6. Ensuring a Seamless and Enjoyable Stay
Adapting to the local culture and staying informed about these new laws and regulations is crucial for a rewarding experience in Poland. Networking and engaging with the community remain as important as ever.
Working in Poland as an EU citizen continues to be facilitated by EU regulations, but the recent legal updates in 2023/2024 bring new aspects that require careful consideration. By staying informed and adhering to these new guidelines, EU citizens can look forward to a successful and fulfilling employment experience in Poland.
1. Visa Requirements
For non-EU citizens eyeing Poland as their next career destination in 2023/2024, it's crucial to understand the updated visa requirements. There are two main types of visas:
Short-Stay Schengen Visas (C-type): For stays up to 90 days, suitable for tourists, business visitors, or short-term visits.
National Visas (D-type): For longer stays (over 90 days), typically used for employment, study, or family reunification.
To work in Poland, a National D-type Work Visa is required, which necessitates a job offer from a Polish employer. The employer may need to demonstrate that the position couldn't be filled by an EU citizen. This visa is usually valid for the duration of the employment contract (up to one year) and can be renewed. Key documents include a valid passport, visa application form, recent photographs, proof of health insurance, and the employment contract.
After entering Poland on a work visa, you can apply for a temporary residence permit for longer stays. The application process involves submitting these documents at a Polish embassy or consulate, and it's advisable to apply well in advance due to varying processing times.
Staying informed about the latest visa policies is important, as Poland frequently updates its immigration laws.
2. Residence Permit
After securing employment, obtaining a residence permit is the next step. This legal document legitimizes your stay in Poland. The process typically requires various documents, such as proof of employment and accommodation. As of June 24, 2023, new amendments to the migration law have been introduced, particularly affecting long-term EU resident permit proceedings.
3. Health Insurance & Tax Implications
Health insurance is mandatory for all workers in Poland, including non-EU nationals. You may be covered by your employer's insurance plan or need to purchase a private policy. Tax laws in Poland have also seen changes; as of July 1, 2023, there are updates in the tax rates and social security contributions. Poland operates a progressive tax system, and as an expatriate, you are liable to pay taxes on your income earned in Poland.
4. Extensions & New Procedures
Keep abreast of any changes to immigration laws or procedures. Poland, like many European countries, is continually revising its policies to respond to labour market needs or streamline processes.
5. Vital Steps for a Seamless Stay
To ensure a smooth transition, familiarize yourself with local culture, language, and legal requirements. Basic knowledge of Polish can significantly ease daily interactions. Additionally, understanding local labour laws, such as working hours, holidays, and employee rights, is essential.
6. Ensuring an Enjoyable Stay
Poland offers a rich cultural experience and a high quality of life. Engage with the community, explore the country's diverse landscapes and historical sites, and immerse yourself in its vibrant culture.
Poland, with its dynamic economy and rich cultural heritage, presents a land of opportunity for non-EU citizens. By staying informed and prepared, you can navigate the job market and legal requirements, ensuring a fulfilling and successful career journey in Poland.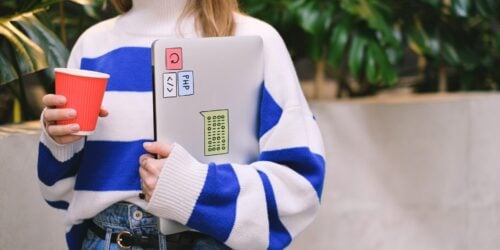 Piktalent Services for Poland
We can provide a range of services to make the internship experience unforgettable.
Frequently Asked Questions