Discover Vantaa: Finland's Vibrant Hub with Modern Significance and Rich Connectivity
Situated in the region of Uusimaa, the bustling city of Vantaa stands as a testament to Finland's modern growth and development. Did you know? Vantaa is the fourth most populous city in Finland, boasting a population of 245,384. It's not just a city of numbers; Vantaa is renowned for its excellent transport connections, linking it to all corners of Finland and even international destinations. The city's modern marvels, such as the Helsinki-Vantaa airport, the largest in Finland, highlight its significance in the nation's transportation and infrastructure.
At Piktalent, we're thrilled to connect you with outstanding internship opportunities in Vantaa. Each position we spotlight is carefully chosen to match your unique career goals. With our deep connections to top-tier companies across diverse sectors in the city, be confident that you're not just landing an internship – you're setting out on a transformative journey tailored for your professional triumph.
Benefits of Interning in Vantaa, Finland
Steer your ambitions towards the innovative landscapes of Vantaa, Finland. Located in the southern part of the country, Vantaa is a remarkable blend of modern infrastructure, historical significance, and cultural diversity. Choosing Vantaa as your internship destination lets you undergo professional growth and personal enhancement amidst the lush Finnish forests and lakes.
Vantaa's Emphasis on Education
Vantaa, a city that prioritizes education, is home to several schools, including international ones. The city's commitment to education and training ensures that you will be surrounded by an environment that values learning and development. Interning in Vantaa offers a unique opportunity to immerse yourself in the Finnish education system and benefit from its world-renowned standards. 
Journey Through a Cultural Mosaic
Vantaa presents a fascinating fusion of Finnish traditions and multicultural influences. Dive deep into the cultural richness of the city, with an array of museums, galleries, festivals, and cultural events narrating the stories of this diverse hub. The city center of Vantaa, with its blend of historical landmarks and modern establishments, stands as a cultural sanctuary for those eager to experience the genuine Finnish way of life intertwined with global influences.
Embracing the Natural Beauty and Finnish Legacy
Nestled amidst the serene Finnish landscapes, Vantaa offers a distinctive opportunity to merge professional endeavors with the discovery of natural splendors. Revel in the scenic vistas, uncover the historical landmarks, and interact with the local traditions and customs. Your internship in Vantaa is not merely a professional milestone but a voyage through a mesmerizing Finnish tapestry interlaced with tales of nature, history, and culture.
Limitless Opportunities for Comprehensive Growth
In Vantaa, you are positioned in the most multicultural city in Finland, providing a unique blend of opportunities. The city's emphasis on culture, sports, and leisure ensures that your personal and professional growth is complemented by enriching experiences that are quintessentially Finnish.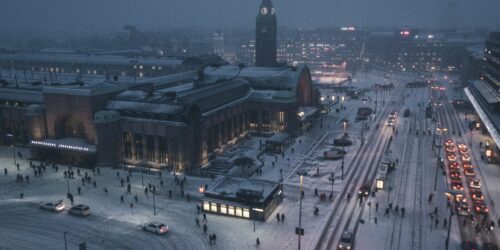 Exploring Vantaa: Finland's Vibrant Hub
Our program offers internships in a variety of fields and the duration of the internships varies depending on the program but typically ranges from 3 to 12 months. These programs offer valuable work experience in a range of fields, including but not limited to:
Piktalent is an online platform where students, educational institutions and companies can find each other with ease. It's free to register, apply for vacancies and use our system. What's more, all our basic services are completely free for students and educational institutions to use.
For students or educational institutions who require extra help and personal support in organizing mobility placements, we have custom solutions- that may require the payment of a service fee.
FAQ for Internships in Vantaa, Finland
Piktalent Services for Finland
We can provide a range of services to make the internship experience unforgettable.