Custom Mobility Programs / Internships for Groups in Finland
Enhance your students' global outlooks with

Piktalent's

bespoke mobility programs for groups in Finland
Broaden your students' global perspectives with Piktalent's tailor-made mobility programs for groups in Finland. Expand your students' or young professionals' horizons with Piktalent's tailor-made mobility programs in Finland. Our programs provide a fusion of Nordic culture, Finnish language proficiency, and unparalleled professional development, setting the stage for true global competence.
🇫🇮 Did You Know?
Happiest Country: Finland is recognized as the happiest country in the world. The well-being of its citizens and the quality of life they experience are unparalleled.

Nature's Paradise: Approximately 75% of Finland's surface is covered with forests. Moreover, it boasts the world's largest archipelago and Europe's largest lake district. This makes Finland a haven for nature enthusiasts.

Design & Architecture: Finland's capital, Helsinki, is renowned for its design and architecture. The country is home to iconic brands like Marimekko, Iittala, and Artek, reflecting its rich design heritage.
Located in Northern Europe, Finland offers a strategic location for exploring diverse European cultures and markets. As an academic institution, training center, or corporation in Finland, we recognize the significance of crafting programs tailored to your distinct needs and aspirations. Collaborate with us and equip your students or young professionals with the edge they need to stand out in today's interconnected world.
Advantages of Mobility Programs for Groups in Finland
Finland, a nation recognized for its commitment to innovation and sustainability, stands out as a top destination for international education and professional development through its diverse mobility programs. These programs are meticulously designed to cater to the unique needs of universities, training institutions, and businesses, offering a transformative experience in Northern Europe, where the blend of modernity and nature is just one of the many highlights.
With mobility programs in Finland specifically tailored for both students and professionals, the potential for growth and innovation is boundless. Explore the multitude of benefits Finland offers:
Custom-Tailored for Distinctive Goals: Finland's mobility programs are meticulously designed to align with your personal objectives and dreams. Whether it's a comprehensive academic pursuit or a niche professional endeavor, Finland is equipped to support you, propelling you into the future with its diverse initiatives. initiatives.
Deep Dive into Cultural Mastery: Finland, with its harmonious blend of modernity and natural beauty, provides the perfect backdrop to refine advanced cross-cultural competencies. Participants can immerse themselves in the Finnish way of life, establishing a foundation for successful international partnerships in the future. Here, learning goes beyond the classroom; it's about understanding the essence of a progressive society.
Language Excellence: Finland, with its bilingual nature, offers a distinctive opportunity for language enhancement through its mobility programs. This equips participants for global conversations and enables them to excel in a multilingual environment.
Networking in the Hub of Innovation: Finland has been at the forefront of supporting innovative mobility services, with cities like Lahti pioneering new mobility solutions such as city-e-bikes and e-scooters. Additionally, programs like "Smart Mobility and Batteries from Finland" have provided funding and networks for groundbreaking mobility solutions, connecting individuals with pioneers from various fields. This fosters the creation of meaningful connections in a country known for its technological advancements and dedication to international cooperation.
Contact us
Ready to provide your students with a unique and valuable international experience in Finland?
Click Here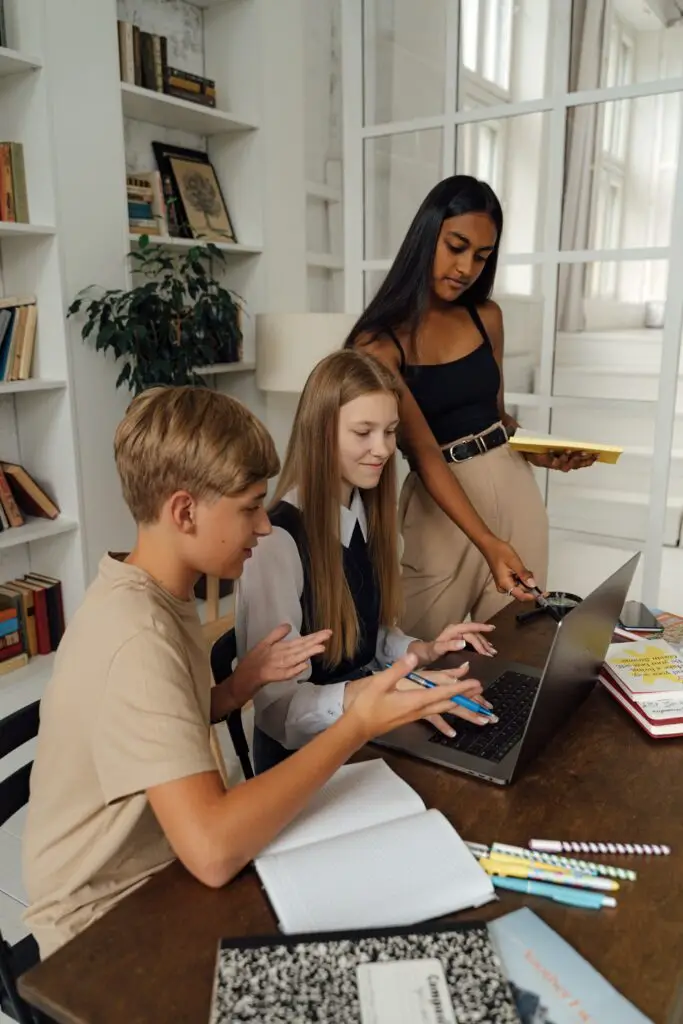 Why Choose Piktalent for Tailored Mobility Programs in Finland
With a dedicated team of specialists well-versed in the intricacies of international mobility, Piktalent stands out as a frontrunner in the Finnish realm of educational and professional progression. Our vast expertise, combined with an in-depth comprehension of Finland's unique educational system and corporate environment, positions us at the forefront of mobility solutions.
We excel in crafting customized educational and training programs to aid universities, professional schools, and corporations in achieving their goals. With thorough insights into the distinct challenges these institutions face when implementing mobility initiatives for students or staff in Finland, we offer invaluable solutions meticulously tailored to meet each client's requirements.
Expertise: Our team provides decades of knowledge in formulating and executing personalized mobility programs for organizations.
High-quality: At our team, we strive to provide the best programs for all of our clients. We work with top-rated partners around the world to ensure that our programs meet the highest standards of quality and safety.
Consumer satisfaction: We strive to make sure that our clients are always well taken care of. Therefore, we partner closely with them to guarantee the success of their initiatives and are more than happy to lend a helping hand whenever needed!
Our Services for Groups in Finland
At
Piktalent

, we sculpt the future of global mobility programs tailored especially for Finland's academic and corporate sectors. Let your groups shine brighter with our expertise, and take your endeavors to an international arena!
Program design
Our team of experienced professionals is with you every step of the way as we craft a tailored program just for you. We take into consideration all your priorities, from budget and location to academic criteria, ensuring that our custom solution will provide maximum benefit.
Documentation
Our team is here to make sure that you don't get lost in the paperwork of traveling abroad, providing support every step of the way! We'll help clear any hurdles so your international experience runs smoothly and lives up to regulations.
Logistics
Allow us to handle the nitty-gritty of your program's logistics, from arranging travel and accommodation details down to providing onsite support. We guarantee a smooth operation for you so that all you have left is what matters most – fostering growth and knowledge among your group.
Contact us to delve deep into our mobility programs tailored to the Finnish landscape and see how we can elevate your group's educational and professional aspirations.

We can provide a range of services to make your internship/job experience unforgettable.