Discover Rovaniemi: Finland's Enchanting Gateway to the Arctic with a Festive Spirit
Nestled in the vast expanses of Finland, the vibrant city of Rovaniemi invites you with a unique blend of enchanting Finnish traditions, stunning natural landscapes, and a festive cultural ambiance. Did you know? Rovaniemi is globally recognized as the official hometown of Santa Claus, providing a magical atmosphere that permeates throughout the city. Not only a winter wonderland, but Rovaniemi is also the largest city in the European Union, offering vast, serene landscapes despite its size. The city, intriguingly shaped like a reindeer's head, provides a whimsical touch to its urban planning, symbolizing its close ties with the reindeer population in the region.
At Piktalent, we're thrilled to connect you with unparalleled internship opportunities in Rovaniemi. Each position we spotlight is carefully chosen to align with your unique career aspirations. With our widespread connections with top-tier companies across various sectors in the city, you can be confident that you're not just securing an internship – you're embarking on a defining journey, meticulously tailored for your professional triumph in a city where the festive spirit and natural beauty converge.
Benefits of Interning in Rovaniemi, Finland
Embark on a journey towards the enchanting landscapes and magical aura of Rovaniemi, Finland. Positioned on the Arctic Circle, Rovaniemi not only offers a mesmerizing blend of natural beauty and modernity but also holds the charming title of being the official hometown of Santa Claus.
Rovaniemi's Unique Appeal
Rovaniemi, a city that is the largest in the European Union by area, offers a distinctive blend of urban life and the wilderness of Lapland. Interning in Rovaniemi provides a unique opportunity to immerse oneself in the Finnish way of life, experiencing its rich culture, and exploring the vast, serene landscapes that define the region. The city, with its welcoming inhabitants and the magical aura of the Arctic, presents a one-of-a-kind environment for both professional development and personal growth.
Journey Through a Winter Wonderland

Rovaniemi, with its winter wonderland persona, offers a blend of Finnish traditions and a modern lifestyle. Engage in the cultural depth of the city, where you can explore various museums, and galleries, and participate in vibrant festivals and events that narrate the stories of this Arctic treasure. The city, with its unique combination of modern establishments and the enchanting Santa Claus Village, stands as a cultural and festive sanctuary for those eager to experience the genuine Finnish way of life.
Embracing the Natural Beauty and Finnish Legacy
Nestled in the heart of Lapland, Rovaniemi offers a distinctive opportunity to combine professional endeavors with the exploration of natural splendors. Marvel at the scenic vistas, uncover the magical aura of the Arctic and interact with the local traditions and customs, including the unique experiences involving the local reindeer population. Your internship in Rovaniemi is not merely a professional milestone but a journey through a mesmerizing Finnish tapestry, woven with tales of nature, history, and culture.
Limitless Opportunities for Comprehensive Growth
Rovaniemi welcomes and cherishes your enthusiasm and commitment. Beyond invaluable professional insights, Rovaniemi offers unparalleled personal experiences. Delight in the culinary wonders of traditional Finnish dishes, immerse yourself in the city's festive spirit, especially as the Official Hometown of Santa Claus, or embark on journeys exploring the mesmerizing Northern Lights and the city's unique reindeer-shaped layout. In Rovaniemi, internships go beyond professional boundaries, creating a range of experiences that align with your aspirations and interests.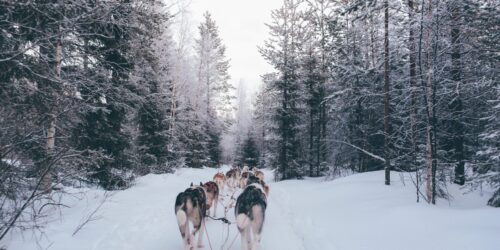 Discovering Rovaniemi: The Arctic Gem of Finland
Our program offers internships in a variety of fields and the duration of the internships varies depending on the program but typically ranges from 3 to 12 months. These programs offer valuable work experience in a range of fields, including but not limited to:
Piktalent is an online platform where students, educational institutions and companies can find each other with ease. It's free to register, apply for vacancies and use our system. What's more, all our basic services are completely free for students and educational institutions to use.
For students or educational institutions who require extra help and personal support in organizing mobility placements, we have custom solutions- that may require the payment of a service fee.
FAQ for Internships in Rovaniemi, Finland
Piktalent Services for Finland
We can provide a range of services to make the internship experience unforgettable.