Discover Porvoo: Finland's Time-Honored Gem with Deep Historical Roots
Located on the southern coast of Finland, the historic city of Porvoo invites you to a harmonious fusion of profound Finnish history, captivating architecture, and a lively cultural atmosphere. Did you know? Porvoo is the second oldest city in Finland, with its foundation dating back to around the year 1380. Not just a city of antiquity, Porvoo has been a significant location in Finnish history, notably hosting the Archduchy of Finland's Parliamentary Sessions in 1809. The city's architectural wonders, combined with the presence of Finland's biggest harbor by volume, Sköldvik, are a testament to its rich history and multifaceted cultural influences.
At Piktalent, we're thrilled to connect you with outstanding internship opportunities in Porvoo. Each position we showcase is carefully chosen to resonate with your unique career goals. Owing to our broad connections with top-notch businesses across diverse sectors in the city, be confident that you're not just securing an internship – you're setting forth on a transformative journey tailor-made for your professional triumph.
Benefits of Interning in Porvoo, Finland
Steer your ambitions towards the serene landscapes of Porvoo, Finland. Located in the southern part of the country, Porvoo is a harmonious blend of natural beauty, historical significance, and cultural richness. Choosing Porvoo as your internship destination lets you experience professional growth and personal development amidst the tranquil surroundings of Finnish nature.
Porvoo's Historical and Cultural Significance
Porvoo, a city known for its peaceful and quiet ambiance, is a testament to Finnish simplicity and creativity. The residents of Porvoo are known for their logical and free-minded approach, making it a hub for innovative thinking. Interning in Porvoo offers a unique opportunity to immerse yourself in the Finnish way of life, characterized by honesty and a close connection to nature.
Journey Through a Finnish Cultural Haven
Porvoo showcases an enthralling mix of Finnish traditions and modern influences. Dive deep into the cultural richness of the city, with various cultural events, local festivals, and historical landmarks narrating the stories of this Finnish gem. The city center of Porvoo, with its blend of historical buildings and contemporary establishments, stands as a cultural sanctuary for those eager to experience authentic Finnish living.
Embracing the Natural Beauty and Finnish Legacy
Nestled amidst pristine lakes and lush forests, Porvoo offers a distinctive opportunity to combine professional pursuits with the exploration of natural wonders. Revel in the scenic vistas, uncover the historical landmarks, and engage with local traditions and customs. Your internship in Porvoo is not just a professional milestone but a journey through a captivating Finnish tapestry woven with tales of nature, history, and culture.
Limitless Opportunities for Comprehensive Growth
Finland, as a whole, offers an excellent standard of living with top-notch healthcare and education systems. Porvoo, being a part of this Nordic nation, ensures that interns benefit from these amenities. Moreover, the city's working infrastructure, including efficient public transport and bicycle-friendly routes, ensures a smooth daily commute, enhancing the overall internship experience.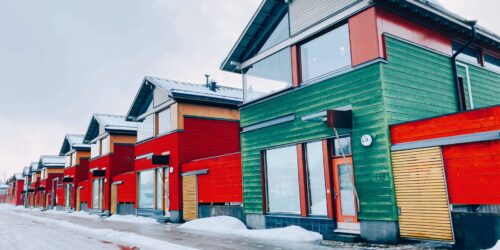 Exploring Porvoo: Finland's Historical Treasure
Our program offers internships in a variety of fields and the duration of the internships varies depending on the program but typically ranges from 3 to 12 months. These programs offer valuable work experience in a range of fields, including but not limited to:
Piktalent is an online platform where students, educational institutions and companies can find each other with ease. It's free to register, apply for vacancies and use our system. What's more, all our basic services are completely free for students and educational institutions to use.
For students or educational institutions who require extra help and personal support in organizing mobility placements, we have custom solutions- that may require the payment of a service fee.
FAQ for Internships in Porvoo, Finland
Piktalent Services for Finland
We can provide a range of services to make the internship experience unforgettable.